Reviewed: Clement X'Plor USH all-conditions tire
Cyclocross training tires often aren't great on pavement, but the USH is versatile enough for nearly all surfaces and quite durable
Heading out the door? Read this article on the new Outside+ app available now on iOS devices for members! Download the app.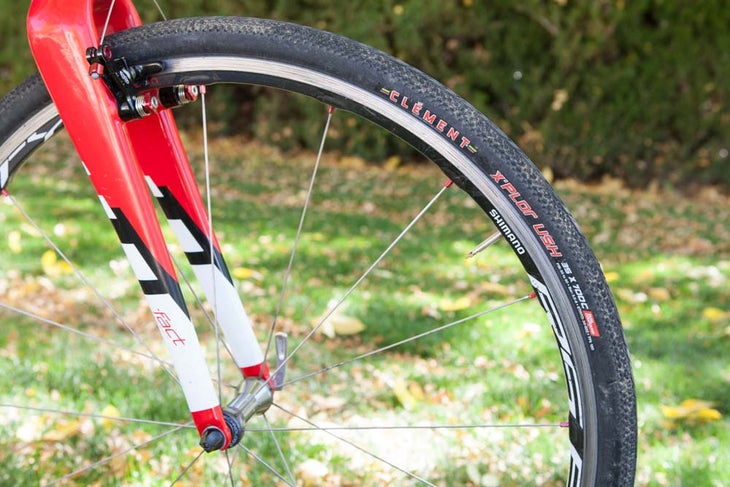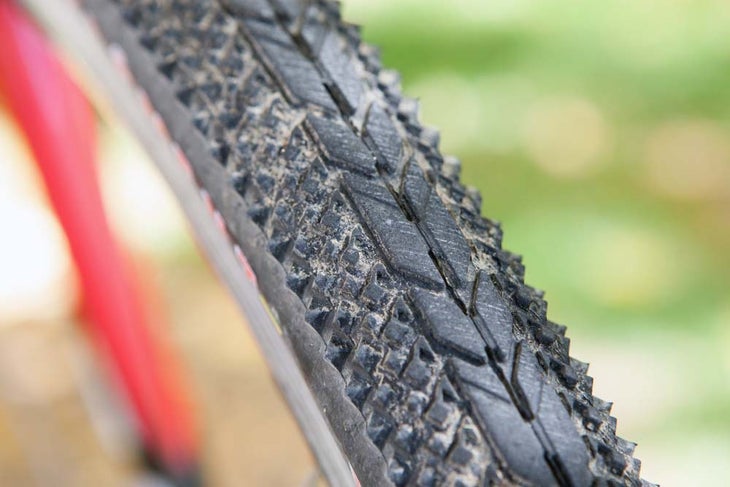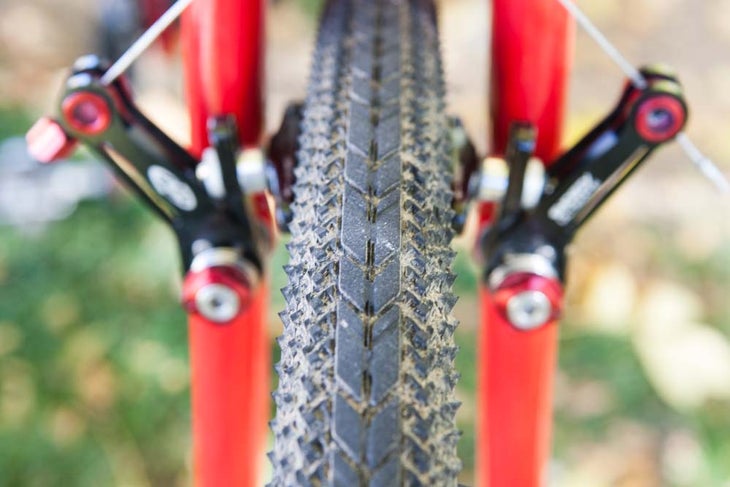 If you're like me, you don't actually ride a lot of cyclocross during cyclocross season.
Maybe I'm in the minority, but in the fall, most of my time spent actually cyclocrossing — if that is a verb — is during races. Midweek rides are often on a mix of roads, dirt roads, and a few trails and parks for good measure.
For that reason, among others, the Clement X'Plor USH tires I mounted back in July have remained on my 'cross bike far longer than expected and have served as reliable training tires.
Initially, I put these 35mm beasts on to tackle the Rapha Gentlemen's Race, which took place in the mountains around Boulder, Colorado. They were modestly faster-rolling than most intermediate-tread cyclocross tires, which was a little disappointing on paved climbs.
However, the $70 USH was in its element on the rough dirt roads that comprised at least 50 percent of the 107-mile route. It was also sure-footed on fast, paved corners, which is something you can't often say about squirmy 'cross tires.
But as I was starting to say, these tires were perfectly capable when fall rolled around.
On loose, dirt trails, which are common in these parts, the USH was reliable, albeit prone to predictably drift. It might not have the same outright pedaling traction on the steeps as a true 'cross tire, but with its wide size, the tire can easily be ridden at low pressure to boost grip.
Lower pressure, combined with the 120tpi casing made for a smooth ride as well, for a clincher.
Not surprisingly, the tires' shortcomings are wet conditions, especially slick mud or grass. There simply aren't enough lugs to dig in when the going gets slippery. If you need a tire to rely upon for practice 'cross races, or if you live in a particularly rainy region, these might not be your go-to option.
I wouldn't fault the USH for that. In fact, Clement doesn't really advertise the tire as cyclocross-specific. Its versatility is simply an added bonus if most of your cyclocross training miles are spent on smooth surfaces.
Also of note is the tire's very reasonable 350-gram weight. That's 140 grams lighter than Specialized's Trigger Pro – a file tread tire available in a 38c width. However, to be fair, the Trigger does have a tubeless-ready casing, and it is more affordable at $55 per tire. The Trigger's casing is also only 60tpi.
When casting about for a close comparison, it's tough to find a tire that is like the USH. Schwalbe's $50 Sammy Slick comes closest, in 35c width, weighing 360 grams, but that is more of a cyclocross file tread — it lacks the USH's smooth center tread.
Though not optimal for a pure pavement-only road ride, the USH can do it. Cyclocross racers who need a jack-of-all-trades will be happy with the USH.
But if your idea of "roads" rarely includes yellow lines, cellphone service, or signs of human civilization, this tire is hard to beat and eminently reliable. Mine have nearly 1,000 miles on them with no flats yet (knock wood).
We like: Versatile, flat-resistant, quick enough to ride on roads, capable on dirt.
We don't like: Not ideal for true cyclocross practice or racing, especially if it is slippery, a bit expensive.
Price: $70 (120 tpi version)
Weight: 350 grams