Introducing the Orange Seal Academy
The new rider support program will marry performance training and marketing to help cultivate professional riders.
Heading out the door? Read this article on the new Outside+ app available now on iOS devices for members! Download the app.
John Vargus, the president and co-founder of Orange Seal, had dreams of being a professional cyclist, but he didn't have the support to make them a reality.
"I raced in college on a Huffy, I couldn't keep up" he said. "I asked my parents, and they said 'no, focus on the books.'"
While founding a tire sealant brand in 2011 would bring him into the cycling industry, it didn't quite bring him close enough to the athletes, who like him, were trying to pursue professional goals.
Read also: Meet Savilia Blunk and Cole Paton, America's off-road power couple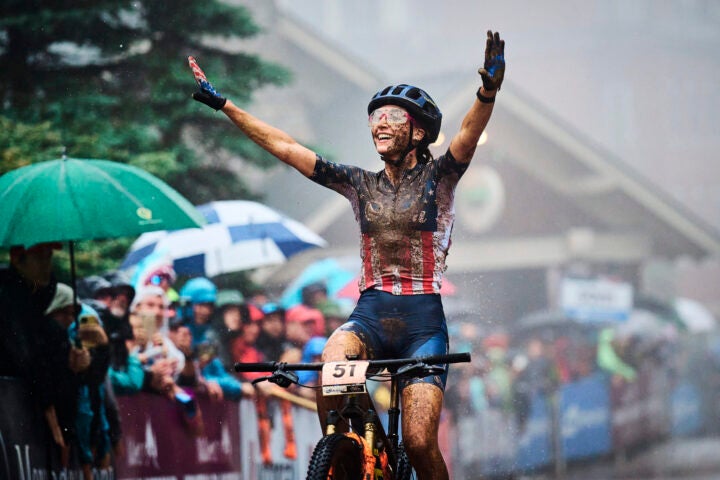 So, in 2018, he founded the Orange Seal Off-Road Team, supporting the likes of elite off-road riders like Payson McElveen, Hannah Otto, Cole Paton, and Savilia Blunk. In 2023, he's pivoting to a program that will nurture an even larger number of athletes, with both on and off-the-bike support like coaching and marketing.
The Orange Seal Academy, he said, "is a way to help others pursue their dreams in cycling that I didn't get."
The Orange Seal Academy
Vargus is partnering with Dennis van Winden, a former WorldTour road rider-turned-coach to create the Orange Seal Academy.
Officially, the program's mission is to "invest in and support racers as they grow and find their way in their respective cycling disciplines."
How will the Orange Seal Academy do that? Through tailored training, nutrition, and recovery plans specific to each individual rider's goals (van Winden), as well as by helping develop each of their social media presences to build a brand identity for future marketing opportunities and recognition from factory race teams (Vargus).
Vargus said that the Academy approach (vs a factory team) will help he and Van Winden reach more riders with more resources.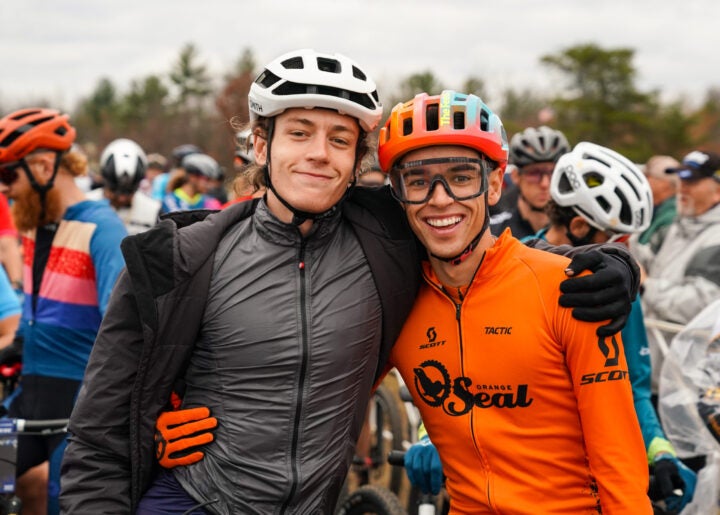 "We want to see athletes grow, and there are too many other distractions in running an off-road team," he said. "We go from two athletes to 10-12 athletes that have huge potential in different disciplines. My passion, along with Dennis', is developing and building athletes."
The keystone of the program will be Van Winden's custom performance training. No two athletes will have the same program, and Van Winden will create all of the training plans in real time, depending on each of their season goals. TrainingPeaks will serve as the Academy's official partner, and in February, some of the athletes will travel to Girona, Spain for pre-season testing.
Payson McElveen, who is leaving his coach of 15 years to work with Vargus and Van Winden, said that he's looking forward to changing up this part of his program.
"It really feels like a refresh on one of the most basic fronts — coaching — and it's one that athletes don't talk about that much," he said. 
McElveen — like other Orange Seal Academy athletes Ryan Standish, Cole Paton, Brennan Wertz, and Bradyn Lange — is participating in the Life Time Grand Prix this year; all of those athletes will benefit from Van Winden's expertise in how to pivot from a relatively flat 200 mile race (Unbound Gravel) to a very hilly 69 miles (Crusher in the Tushar).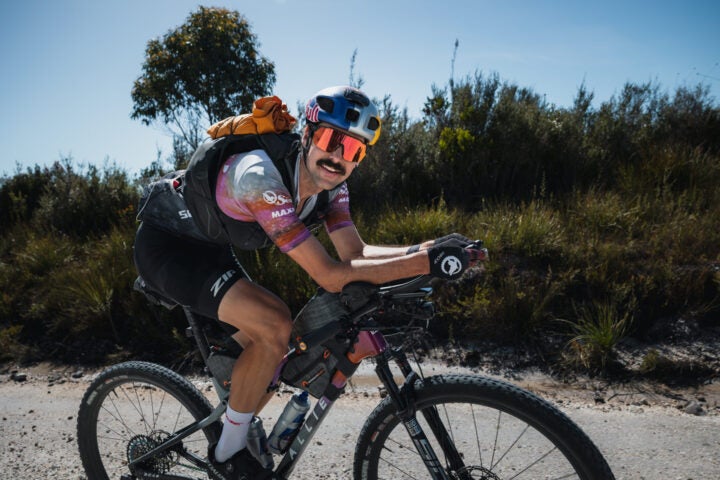 On the other hand, US national champ XC MTB Savilia Blunk and Kelsey Urban will be focusing on World Cup racing.
The Orange Seal Academy also has five junior riders on its roster and will be working closely with the Bear Development Team out of California to identify and support riders.
Vargus said that most of the initial class of Academy athletes approached him, expressing interest to be on the now-retired Orange Seal Off-Road team. When he explained that he was pivoting to the Academy, he also wanted to make something else clear:
"We want to build life long relationships," he said. "This isn't like you come in for a year and graduate. This could be for an athlete's entire career — we hope it is." 
2023 Orange Seal Academy roster: ​
Payson McElveen – Life Time Grand Prix, Endurance events
Savilia Blunk – World Cup, MTB
Bradyn Lange – Life Time Grand Prix, MTB
Brennan Wertz – Life Time Grand Prix, gravel
Cole Paton – Life Time Grand Prix, MTB
Kelsey Urban — World Cup, gravel, MTB
Ryan Standish – Life Time Grand Prix, MTB
Maddex Thiel – MTB, gravel
Lasse Konecny – MTB
Rachel Parker – Road
Nico Konecny – MTB
Samantha Campbell – MTB, gravel