Specialized Off-Road returns in 2023, adds Howard Grotts to lineup
Sofia Gomez Villafañe and Russell Finsterwald return after a successful 2022; all three athletes will race the Life Time Grand Prix series.
Heading out the door? Read this article on the new Outside+ app available now on iOS devices for members! Download the app.
The Specialized Off-Road racing squad will be back in business in 2023, and the gravel/XC-centric duo of Sofia Gomez Villafañe and Russell Finsterwald will become a trio with the addition of Howard Grotts.
While Grotts will be new to the off-road team, he's not a stranger to the brand. The 29-year-old from Durango, Colorado has raced for Specialized before, nabbing multiple US national mountain bike championships, as well as three Leadville Trail 100 MTB titles in the process.
Read also:
Sofia Gomez Villafañe and Russell Finsterwald form new Specialized Off-Road program
Adventure no more: Specialized ends contracts with dozens of paid ambassadors
Last year, Grotts returned to racing after a hiatus to earn his master's degree in mathematics. He competed in the Life Time Grand Prix, where he finished 11th overall. He'll return to the series this year.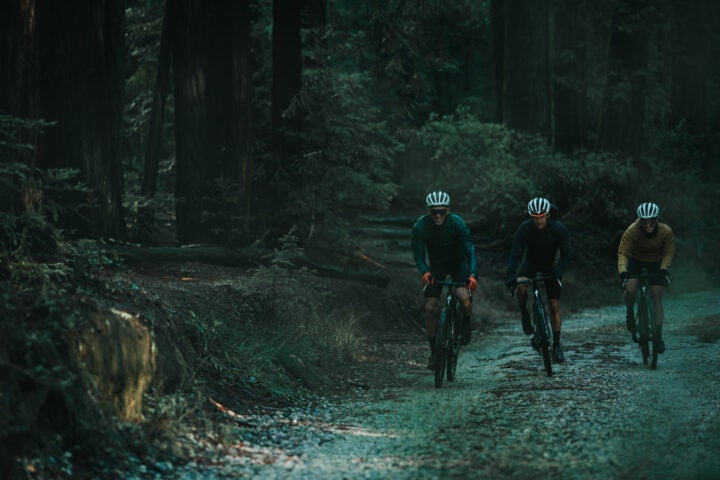 "I'm stoked to be staying on Specialized equipment and to be joining Sofia, Russell, and Chris on the Off-road team for 2023," Grotts said. "Both Sofia and Russell have had great results on the gravel scene, so I'm sure I'll learn plenty from them for how to approach the discipline both tactically and training-wise.
"I'm also excited to put together some big training routes to prepare for the longer distance races like BWR, Unbound, and Leadville; it never gets old exploring the mountains around Durango, so I'm grateful that's part of the job description. Race-wise, I'm most focused on Leadville, although every race is motivating, especially since the calendar is so dynamic."
Gomez Villafañe and Finsterwald will also return to the Grand Prix in 2023 after posting stellar results in 2022, with Gomez Villafañe finishing second overall and Finsterwald third.
Both riders celebrated some career highlights during their first year with Specialized Off-Road — Gomez Villafañe opened the season with a huge win at the Cape Epic alongside teammate Haley Batten and then went on to win Unbound Gravel in June.
"2023 for my personally is going to be a year of a bit more focus to my schedule and my training as 2022 was a bit of a test year to see how my body was going to respond to the endurance races I did," she said.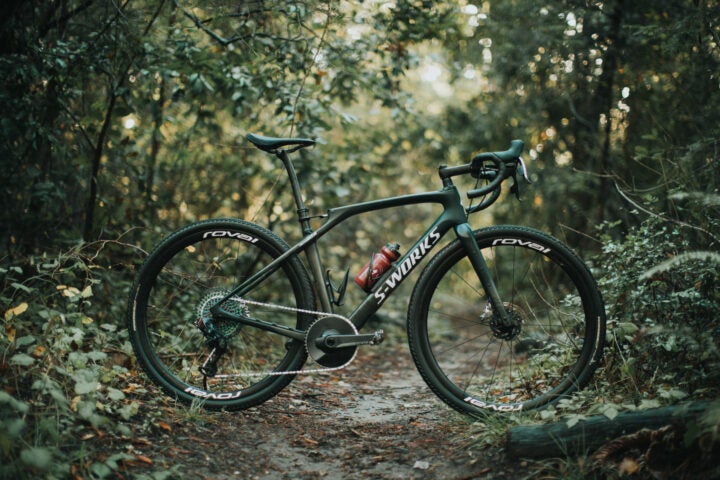 Finsterwald won the Rule of Three in Bentonville in May and then returned to northwest Arkansas in October to capture the victory at Big Sugar Gravel.
In December, the team got together for a winter team camp and to fine tune their fit and positioning on the new Diverge STR via Retul Fit and the Specialized Win Tunnel.
"This year we have an additional gravel bike in the quiver," Finsterwald said. "I now have a handful of rides on Diverge STR and have been impressed with how it absorbs road feedback through terrain such as washboards and small rock gardens. I'm looking forward to more adventures on the bike this winter and determining which race courses will suite it."
The Specialized Off-Road squad will make their 2023 debut at BWR Scottsdale in March, followed by a return to South Africa for Gomez Villafañe. Grotts and Finsterwald will race BWR California, and then all three riders will turn their attention to the Grand Prix.