The Forecast: Gravel series, gravel ultras, more business in the front, and bigger parties at the back
I predict good things on the horizon for gravel in 2023.
Heading out the door? Read this article on the new Outside+ app available now on iOS devices for members! Download the app.
In the spring 2021 print issue of VeloNews (RIP), my former colleagues Ben Delaney, Fred Dreier, and I cast our predictions for whether or not gravel racing would emerge from the COVID-19 pandemic stronger, weaker, or unchanged.
Although we were each supposed to take one of the three stances, it was clear that we all believed the former — that nothing could really stop gravel's seemingly limitless upward trajectory. 
Now, with the 2023 gravel season on the horizon and already full of sold-out events, new events, new rules, no rules, and more, it's safe to say that all three of us were right.
Here are some of my predictions for what the upcoming year of gravel might entail — and no, I'm not weighing in on aid stations or aero bars.
Seriesously
From the hyper-local to the global, 2023 is going to be the year that we see more gravel series crop up on the calendar.
Gravel Earth, which is what it sounds like with events spanning the globe from Kenya to Spain, might be the most far-reaching, but there will be plenty of ways to series dabble closer to home. Check back here for a soon-to-be-announced regional series offering in the Rocky Mountains.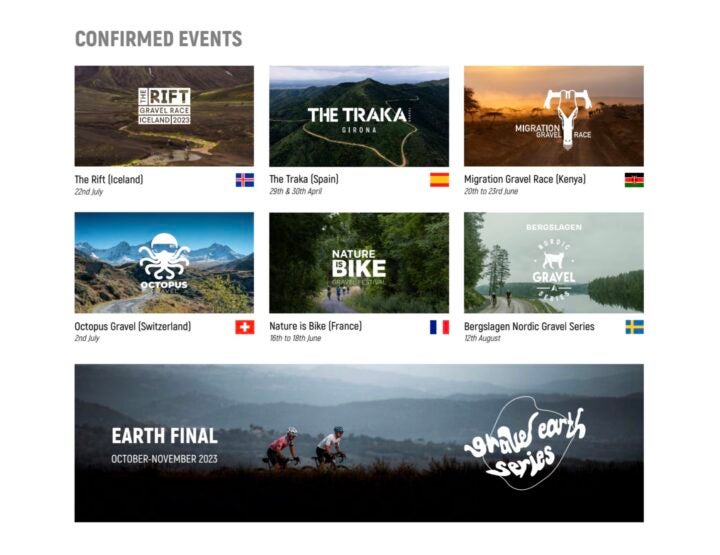 Then of course, the Life Time Grand Prix is back, as is the BWR Quadrupel Crown. In the mountain bike world, the Singletrack Series will open with Moab Rocks in March. Don't forget also that USAC has big plans for both junior and collegiate gravel racing series in 2024.
And, I have a hunch that the folks at SBT GRVL aren't going to stop in Finland — maybe it won't be this year, but I wouldn't be surprised if they revealed a few more vowelless locations in the near future. 
What a girl wants
The age-old question is well-worn in gravel, too.
Gravel races have had a historic challenge in attracting the same number of women participants as men, but fortunately, gravel hasn't given up on the push for parity. From Kristi Mohn's legendary 200 women, 200 miles campaign at Unbound to last year's lofty goal of 1000 Women of Gravel Worlds, race organizers continue to try and make events more welcoming and attractive to women.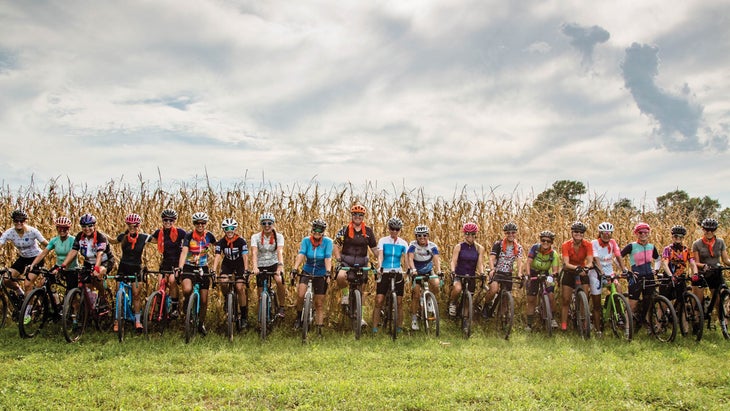 However, another part of the puzzle is making sure that events, and everything in their wake — marketing, media coverage, etc — don't give off too bro-ey of a vibe or neglect to mention women at all. That too has been an issue.
Even if fewer women than men race, they need equal say, equal pay, and equal attention from the media. The recent changes to the elite field at Unbound and last year's adjusted start format at Gravel Worlds are good evidence that organizers are listening to what women gravel riders want from their races.
My prediction (slash hope) is that the aforementioned will very soon be the norm in gravel, and I've spoken to enough organizers to believe that no one is going back to the days of misguided "bring the wife and kids" marketing snafus.
Going the distance
There was a time when riding 200 miles of gravel was considered fairly insane. Now, riding that much is also considered somewhat normal? (It's not.)
Nevertheless, when a benchmark is set that high, it's only natural that people are going to want to push longer and farther. I'm a case in point — since I'd already done the Unbound 200, last year I decided to do the XL, the 350-mile version. And, I wasn't alone. Over 100 people joined me on the overnight trek, and in 2023 double that number will. It's a pretty rapid uptick from the 18 people who completed the inaugural event in 2018.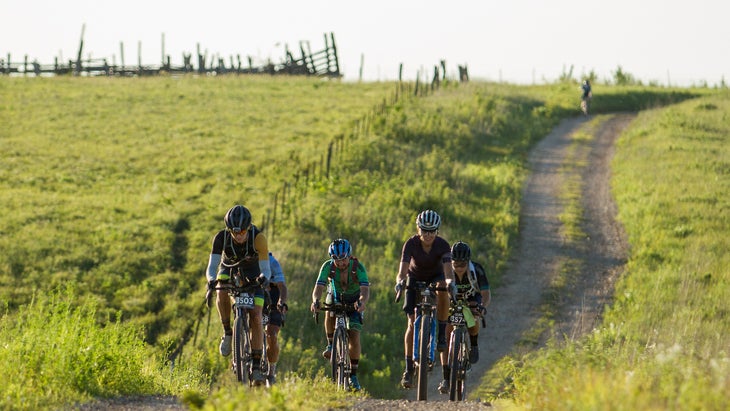 There are more and more ultra-distance gravel events on offering across the globe, and more people are taking organizers up on the challenges. Although the 200k distance is the most popular at The Traka in Spain, registration numbers for the 360k aren't that far behind. The organizers of Evolution Gravel in Tanzania decided to switch the format of their event from a five-day stage race to an ultra broken into two 425k segments.
It feels a bit like the tolerance issue of a substance abuser — you get used to something and then it takes more and more (miles) to get the same buzz.
More business in the front
Time will tell, but I have a feeling that the recent announcement from Life Time about the changes to Unbound's pro start format could be a harbinger of things to come. 
It's no secret that gravel is a "thing" now and that there are a hundred or so athletes dedicating their time and energy toward racing the discipline professionally, plus a hundred more who are wondering if they can give it a go, too.
While these riders love gravel for many of the same reasons that the average people who ride it do (cool courses, fun atmosphere), they're also there to do a job. It changes things a little.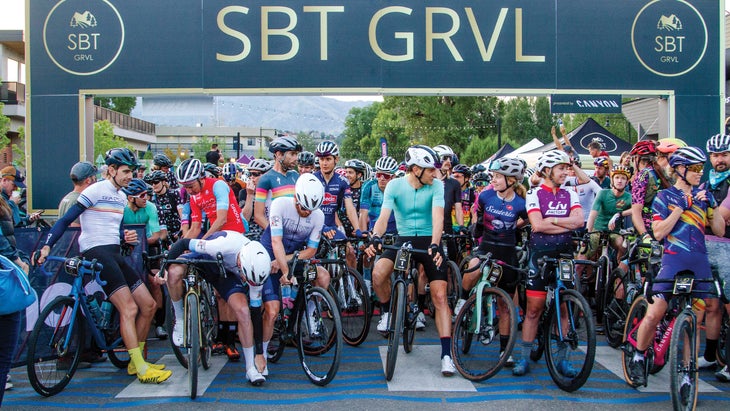 For some of the biggest races — liken it to the Super Bowl or something — there's a lot on the line for pros, namely bonuses and sponsorship opportunities. While I don't think organizers will go anywhere near the UCI in terms of rules and regs, I can see them tightening things up for elite riders, who have themselves said that they want more structure baked into some of the races.
A bigger party in the back
I'm loathe to use the old 'a rising tide lifts all boats' saying yet again, but … it's pretty accurate. And while gravel is getting more pro, I think it's also getting more fun, too, so something is happening out there at sea.
I'm a huge believer in two opposing things being true at once, and I'd say we owe it to race organizers for finding a way to make both experiences possible for all manner of people.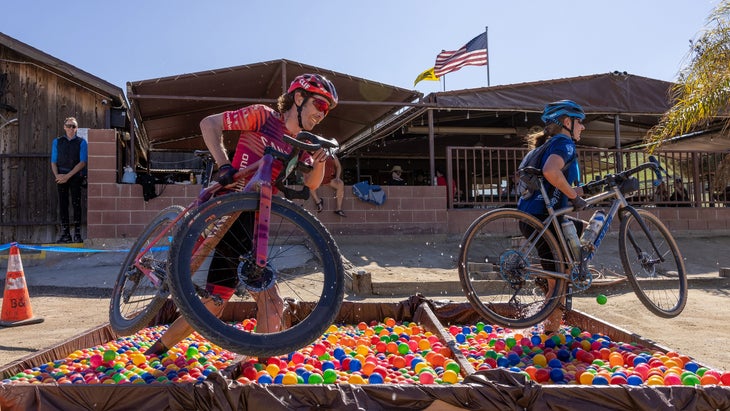 I predict ongoing interest and participation in gravel's most irreverent races (read, Rasputitsa and the Rock Cobbler + the dozens I don't even know about), as well as bigger parties in the back at big, corporate-owned, or 3,000+ rider events. I think this is due to a concoction of organizer ingenuity, sponsor creativity (hello Chamois Butt'r), gravel's pervasive ethos of inclusivity, and you, the rider!
One of the things I've enjoyed most about gravel events is that I can choose how I want to ride that day — I have occasionally decided I want to go as fast as I can, other times go medium-hard, and perhaps had the most fun when I stopped for snacks at every aid station.
The more jorts on bikes, the better.