The weekly dirt: Women's MTB camps, Sofia's Unbound giveaway, and the Cactus Cup
A Wednesday roundup of events, initiatives, and activities related to off-road riding.
Heading out the door? Read this article on the new Outside+ app available now on iOS devices for members! Download the app.
When I try to explain to people that my beat here within Outside's cycling group are the people, places, and events that make up the discipline of gravel, sometimes they give me the look. Really? There's enough of that going on to give you a job?
If only they could see my email inbox.
This weekly newsletter is my attempt to try and cover it all without doing a deep dive into every pitch or news item that comes through. I'll keep doing those for sure, but a girl's gotta get out and ride her bike, too.
This won't be the place for tech news (unless it's really up my alley, ie bikepacking) or industry news (we have BRAIN for that) but rather quick hits on events, initiatives, and activities related to off-road riding.
I hope it's helpful and/or interesting; feel free to drop me a line and let me know what you think.
Ferda girls: Shredly and Ladies AllRide announce 2023 clinic dates
What is better than meeting a bunch of rad new ladies, learning new skills, and riding bikes? Not much.
Two industry-leading women's mountain bike clinic operators — both founded and led by women — have announced their 2023 dates. The Shredly x Momentum Mountain Biking and Ladies AllRide events run from spring to fall and include legendary MTB destinations like Sedona, Moab, Park City, and Bend.
The Shredly x Momentum Mountain Biking events are billed as 'retreats,' and run from Thursday evening through Sunday afternoon. In addition to mountain bike instruction from certified instructors, they may also include yoga, stand-up paddle boarding, and hot springs depending on the location.
The Ladies AllRide clinics are generally two days long and skills-focused. Liv demo bikes, as well as other equipment, are available free of charge to participants with advance booking.
"Mountain biking has helped me with mental health and realizing what I'm capable of, to trust myself more and how to get past obstacles," said Ladies AllRide founder Lindsey Richter. "I wanted to pay this knowledge forward by helping as many women as possible discover their full potential on and off the bike."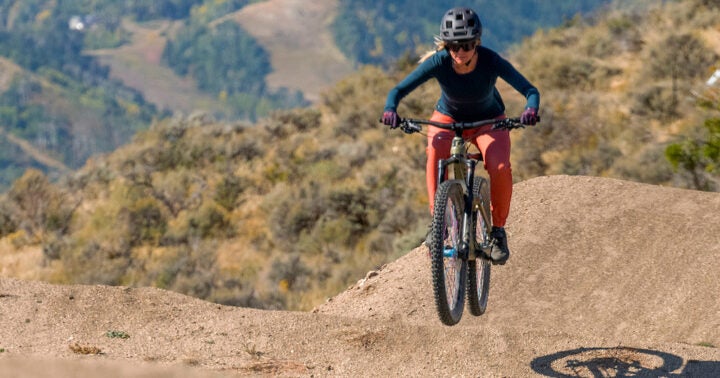 Win an entry to Unbound, get #morekidsonbikes
How much do you want to race Unbound Gravel this year?
If the answer is A LOT, here is one way to try and get into the sold-out race.
2022 Unbound champ Sofia Gomez Villafañe is partnering with Outride to give away an entry to the Kansas gravel race through a raffle that will benefit Outride.
Raffle tickets cost $5, and each ticket goes into the drawing. So, the tickets more you purchase, the more chances to win. Other prizes include a nutritional package from NeverSecond, eyewear from Blenders, a Forerunner 955 Solar from Garmin, and a Specialized helmet.
Entries close February 27 at 11:59PM PST and winners will be announced March 1.
The Cactus Cup returns
The Cactus Cup, Arizona's original mountain bike stage race is back with three days of racing and family-friendly events. Festivities kick off at McDowell Mountain Regional Park on Friday, March 10, and run through Sunday, March 12.
The three-day stage race includes a mountain bike time trial/short-track race, a 40-mile cross- country race, and an XC-focused enduro. The top professional and amateur mountain bike racers will go head-to-head in pursuit of a $7,000 cash purse. There will also be sport, beginner, age group, and e-bike categories that cater to riders of all fitness levels.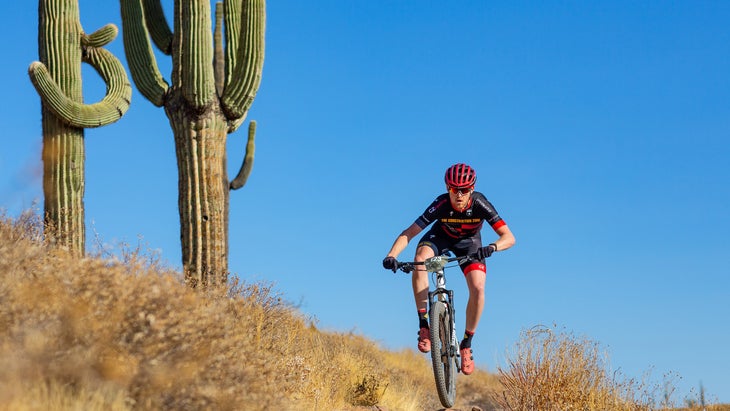 In addition to racing, this year's Cactus Cup features non-competitive fun rides and family- friendly events, including a kids' mountain bike camp that will allow parents to race while their kids develop new skills and make new friends.
"I've been racing the Cactus Cup since 1996. It's great to have an early-season event to target as a way to motivate my training over the winter. We now make a family vacation out of it, and both my son and I race. With a contained venue, pump track and skills park for the kids and warm weather, it's the perfect place for us to spend our spring break. I can't think of a better way to kick off the season," said 12-time national mountain bike champion Todd Wells.
Gravel Worlds debuts 'affordable' gravel camp
Garmin Gravel Worlds, one of the US' most long-standing gravel events, is trying to bring gravel to the masses with a "more affordable, compelling" gravel camp ahead of the August race.
The camp will be held in Lincoln April 28-30, 2023, and is designed for beginner and intermediate cyclists looking to take their fitness and knowledge to the next level.
"Our primary goal was to create a more obtainable price point for a quality gravel camp," said Jason Strohbehn, director of operations and marketing for Gravel Worlds. "Together with our partners, we've created an awesome camp experience that rivals others at much higher prices. We want to help riders of every experience level attain the results they seek, so they can train for and participate in events like Garmin Gravel Worlds with confidence."
The camp will be led by Gravel Cycling Hall of Fame inductee and Gravel Worlds founder, Corey Godfrey, and professional athletes Hannah Shell and Jake Magee, as well as professional cycling coach, Frank Pike of Beyond Category Coaching.
The camp will consist of two and half days of training rides and educational training sessions. Group rides will be broken into beginner and intermediate sessions. Training sessions will focus on topics including nutrition, beginner and advanced training, race day preparation, navigation, and hands-on bicycle maintenance and troubleshooting training.
Registration will be limited to 80 participants in 2023. Registration is $200, and participants can register, view the event schedule, and find links to discounted local hotels at gravelcamp.bike.
Another event in Bentonville? Enter Gravelicious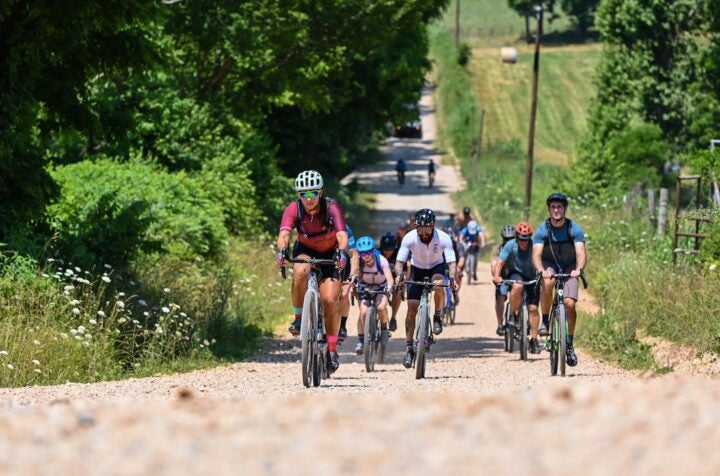 Get used to it — Bentonville has no off-switch when it comes to bike events.
A new gravel race is coming to the northwest Arkansas town on May 27, sandwiched into a week of activities at the Bentonville Bike Fest p/b Mobil 1.
Gravelicious, as the new event is called, will include two distances of dirt road racing designed by mountain bike legend and Bentonville local Nat Ross. 30 and 60-mile courses will be on offer, and the event is putting a special focus on junior riders 13 years and older.
Registration for Gravelicious opens March 15.