The Dirt: MTB season underway in U.S. and abroad
The UCI cross-country mountain bike World Cup begins Saturday, as does the Pro GRT series. Plus news on Italian gravel, and more.
Heading out the door? Read this article on the new Outside+ app available now on iOS devices for members! Download the app.
Welcome to The Dirt, the weekly news round-up on what is happening in the worlds of gravel, mountain biking, and all things rough and dirty.
World Cup XC kicks off in South Africa
Cross-country World Cup racing begins Saturday in Stellenbosch, South Africa with a stacked field of top pros. World champion and Olympic gold medalist Nino Schurter (Scott-SRAM) will be one of the headliners. "It's a really tough course with steep uphills and difficult descents. I raced it a few weeks ago in the South African Cup — it was very dry and the surface pretty slippery but it's a fun course," he said ahead of the weekend's race.
The women's race will also feature a strong field with Gunn-Rita Dahle Flesja, Maja Wloszczowska, Annika Langvad, Annie Last, and Emily Batty in attendance. Young American Kate Courtney, 22, also makes her 2018 debut in South Africa. "It's my first year in the elite category," she said. "The Stellenbosch course has loads of steep climbs and a lot of technical sections, there's nowhere to recover. I'm looking forward to the physical challenge of the race. It's going to be a big learning curve for me but I'm excited and can't wait."
The races will be streamed live on RedBull.TV.
Domestic pro DH starts Saturday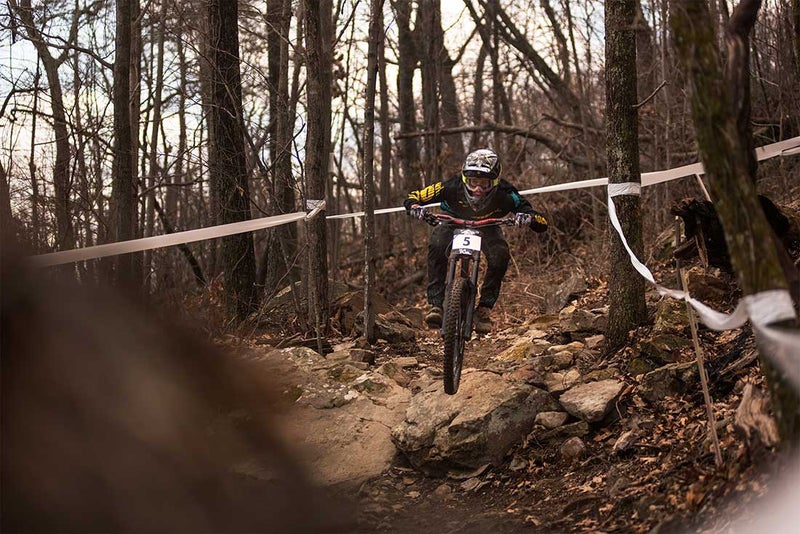 On the other side of the equator (and the spectrum of mountain bike disciplines), the USA Cycling Pro Gravity Tour (GRT) gets underway Saturday at Windrock Bike Park in Tennessee. Some heavy hitters will take the start house this weekend to tune up for the season. Greg Minnaar, Loris Vergier, Luca Shaw, and Danny Hart are all on the start list.
Plus, there's one pro rider who will have a special interest in this weekend's race: Neko Mulally. Along with Sean Leader, Mulally created this 72,000-acre bike park two years ago. With 2,100 feet of vertical, Windrock should be a proper early season test for the world's best downhillers.
Large format Italian gravel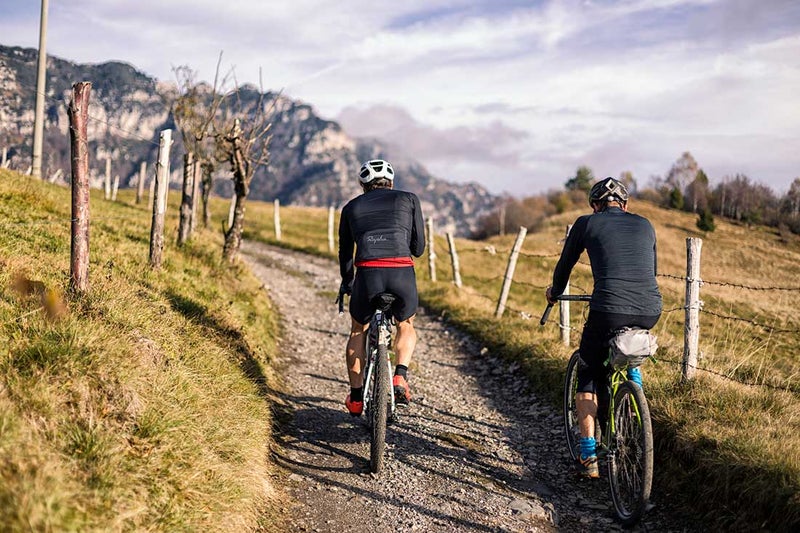 Registration is now open for the Jeroboam Bike Festival, which features a massive 300-kilometer ride through Franciacorta, Italy. The Jeroboam ride, named after the giant wine bottle that fits four standard bottles worth of vino, will be 70 percent unpaved. Sponsored by 3T, the festival, September 22-23, will offer a few smaller bottles of riding too — a 75km Standard route, an all-pavement 150km Magnum Strada option, and a 37.5km Demi Social ride with stops for local cuisine. Early bird registration is 30 euro.
Mountain Bike Hall of Fame nominations open
Know a mountain biker who's made an impact on the sport? The Marin Museum of Mountain Bicycling, based in Fairfax, California, has opened its annual process to accept nominations for the Mountain Bike Hall of Fame, March 1 through April 15. After the nominating committee vets the nominees, current members of the Mountain Bike Hall of Fame will vote on the slate of candidates. Roll-forward nominations from past years include freerider Josh Bender, Leadville 100 founder Ken Chlouber, Stan Koziatek of Stan's NoTubes, and former downhill world champion Steve Peat, among others.
Gravel training camp in the Colorado mountains
If you need a midsummer gravel getaway, Source Endurance Training Center just announced a camp planned for July 25-29 in a remote area of Colorado's Front Range. The Sub Rosa-Unpaved camp will take place at Beaver Meadows, which is northwest of Fort Collins. The five-day, four-night event will include meals, yoga, massage, training talks, locally brewed beers, mechanical support, and rides into the Medicine Bow mountains.
'Moksha' movie world premiere
To celebrate International Women's Day, Backcountry.com is premiering "Moksha," a film about the future of Nepali women, as told by three mountain bike guides. The 25-minute movie is free to stream online for one day only, March 8 until midnight MST.
Got some news you'd like to share in The Dirt? I'd love to hear from you. Please email me your news and updates on all things gravel and mountain biking.