From the Ground Up — where dedication pays off far beyond the finish line
The cycling scholarship program returns for its third season, providing three novice riders with the tools to ride the Leadville Trail 100.
Heading out the door? Read this article on the new Outside+ app available now on iOS devices for members! Download the app.
It's very expensive to give three people new mountain bikes, cycling kit, fly them to a training camp in Arkansas, host them there, and then do the same in Colorado, once for a training camp and then the next month for a race.
A good return on the investment might be then if one of those people won one of those races or became a pro cyclist afterward.
But that's not how From the Ground Up (FTGU) works. In fact, of the six people who've participated in the project over the past two years, none have even finished the capstone Leadville Trail 100 mountain bike race. In fact, they may never.
But, says FTGU co-founder Alexey Vermeulen, that doesn't matter.
"Everyone is still on bikes. Everyone is still riding. And now they're part of stories beyond themselves."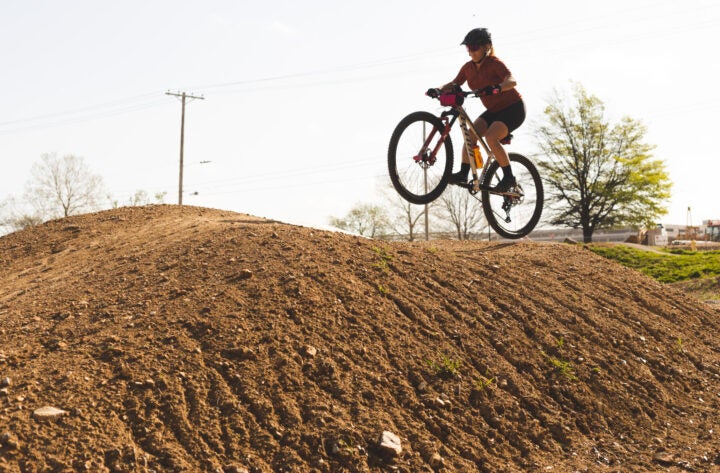 2023 will mark the third year of the cycling scholarship project, which Vermeulen conceived with his friend and fellow cyclist Ryan Petry during the pandemic.
The premise of From the Ground Up, which remains mostly the same as it did at the 2021 launch, is fairly simple: to help remove some of the barriers to doing an off-road event for people who may have never thought of themselves as a racer, or even a cyclist.
Read also:
From The Ground Up to the Leadville Trail 100
Pros to give three new riders Canyon bikes and take them to Leadville Trail 100
Know a new rider who should do Leadville? Consider From The Ground Up
Vermeulen says that since they started the program, he and Petry have learned a few valuable lessons. An obvious one is that finishing the Leadville Trail 100 is a pipe dream for someone who's hardly ridden a bike, but that revelation hasn't changed the event's relevance to the project.
The important part is how the participants get there.
"The race is just the goalpost," Vermeulen says. "I use an example of Roberta from 2021. An ER nurse, she would come home from her shift at midnight, eat, sit on the couch and digest for an hour, then train at two in morning.
"The dedication that some of these people have had, it's ludicrous. At few points in our adult lives do get get a chance to dedicate ourselves like that."
This year, three cyclists will again be selected for From the Ground Up. They will each receive equipment, training, and resources to line up at Leadville in August.
Vermeulen says that, over the course of the last two years of the project, he and Petry have learned that there are myriad obstacles standing in between a novice cyclist and a big event like Leadville — including well-meaning pro cyclists like themselves.
"We realized how far away from that world and from them we were," Vermeulen says. "Even the way we talked to them — so it was like, 'how can we make it less overwhelming?'"
"We learned that cycling is really far away from most people. People can get shoes and go running … cycling isn't that simple. If you don't know where to look for a coach, training, races … there's no one resource for that."
In order to give the participants the best chance at success, From the Ground Up runs from March until the main event in August. During that time, participants will meet virtually with Vermeulen and Petry and begin training. In May, they'll meet in Bentonville for a skills camp. In July, they'll go to Leadville to pre-ride the course over three days.
On August 12, they'll line up at the storied mountain bike race that takes place at 10,000 feet.
Regardless of what happens over the 100+ miles of the Leadville Trail 100, Vermeulen says that the participants' most important result will come later  — "that they stay on the bike."
Roberta, the ER nurse from FTGU 2021, is living proof.
"This project has been more than life changing, I have learned a lot about myself," she says. "I have never felt so empowered. Through the bike I have gained so much freedom in my life. All of the struggles that came about throughout this journey have made me more mentally tough and I feel like I have become a better version of myself."
The application period for From the Ground Up opens on Wednesday, February 1 at 10:00 AM MST.