Retired roadies Ian Boswell and Mitch Docker to team up for Cape Epic
'I'm a complete beginner. I've got a sweet bike and fitness, but I have no idea what I'm doing' Boswell says.
Heading out the door? Read this article on the new Outside+ app available now on iOS devices for members! Download the app.
Ian Boswell was the Oregon state mountain bike champ in his mid-teens.
And — he hasn't really touched a mountain bike since.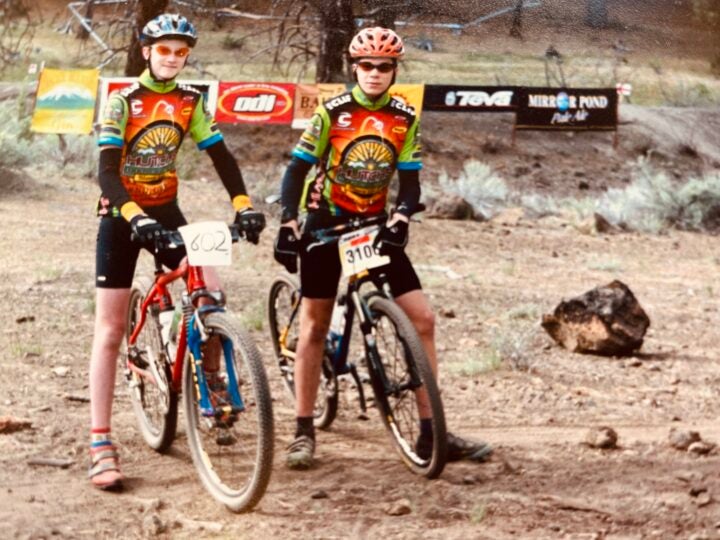 Despite living amidst some of Vermont's best singletrack for the past five years, Boswell's post-retirement cycling project has been all about gravel. After two seasons of racing and riding dirt roads for work and for play, the 31-year-old is ready for another new challenge.
"I'm excited to do something that I'm horrible at," he said. "It's funny how when I came to gravel, I was such a novice with tubeless tires, pressure, hydration packs. Now I'm doing it again but it's 'how do I set up suspension? Are my handlebars too wide?'
"I'm a complete beginner. I've got a sweet bike and fitness, but I have no idea what I'm doing."
Boswell has about two months to figure it out before taking on one of the premiere events in endurance mountain biking. The 2023 Cape Epic is March 19-26 in South Africa. He's under no illusions that he and his teammate Mitch Docker will end up on the podium — or even near it, really — but he feels lucky to have the opportunity to try something completely different.
While the sport will be new, so too will the relationship between Boswell and Docker. While the two raced against each other frequently during their time in the WorldTour, they were never on the same team.
In fact, it wasn't until this summer, when both helped contribute to The Cycling Podcast during the Tour de France, that they really had much interaction beyond the superficial.
"We haven't spent a ton of time together, so it will be cool," Boswell said. "Racing as a team, that part of it is really exciting and new, too."
A dryer-than-normal winter have given Boswell a little time to test ride his new Specialized Epic Evo in upstate New York, where he said he was struck by how mentally — not physically — exhausted he was after the ride.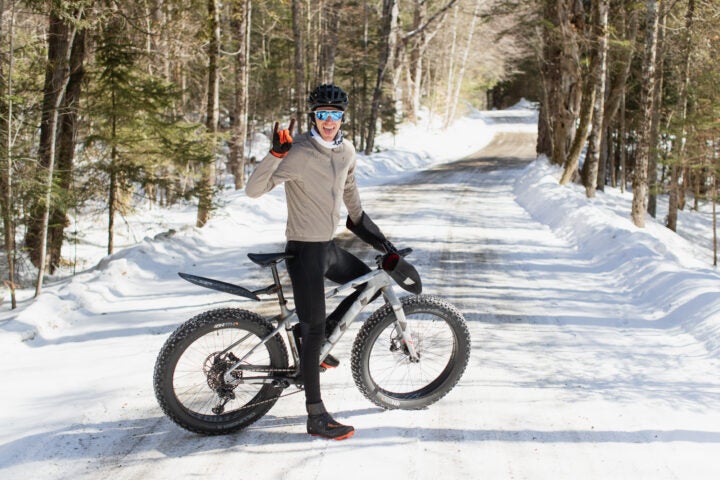 At the end of the month, he'll travel to Georgia to ride his mountain bike for six hours at the Gobbler, an event near Atlanta. Lauren De Crescenzo, another newbie mountain biker and Unbound champion, will be racing, too.
In addition to their rookie mountain biker status, Boswell and De Crescenzo have something else in common — they each suffered a serious traumatic brain injury while road racing. Boswell said the injury has been on his mind as he navigates the new activity — and it's both inspiring and intimidating.
"With both Lauren and I, it's cool to see you can get back to these things," he said. "It's also terrifying because we know the risk factors, which guides our willingness to take risks."
While Boswell could take the easy road — which at this point is a gravel one — he said he'd rather sign up for events that challenge him beyond mere physical exertion.
"It's really cool you can be so accomplished and knowledgeable about something and be so oblivious to something that's the same sport but also completely different."