Rumors be Damned: U.S. World Cup a Go
Just like last year New York event was in question, but the show will go on
Heading out the door? Read this article on the new Outside+ app available now on iOS devices for members! Download the app.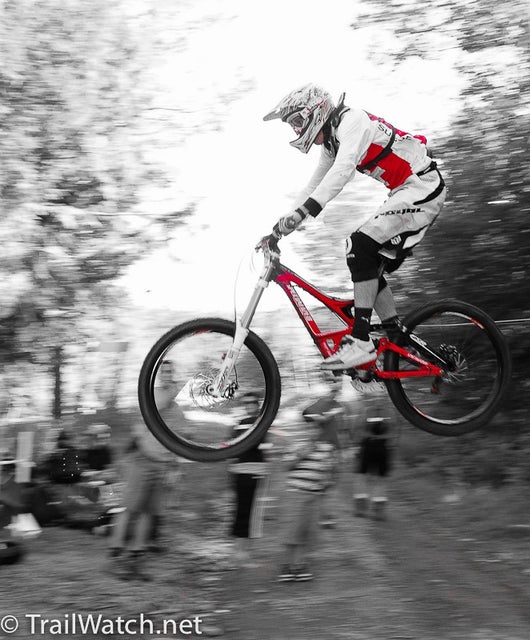 For the second year in a row the fate of the Windham World Cup was in question over the winter, and for the second summer in a row the race will roll in Upstate New York.
Nick Bove, race director and the owner of Windham Mountain Outfitters near race venue Windham Mountain Resort, said on April 11 that "final handshakes" with donors, resort, Town of Windham, Greene County, the Union Cycliste Internationale and USA Cycling had just been completed and despite rumors to the contrary the event in the Catskills will take place on July 8-9.
"Many parties had to come together and be in agreement," Bove said. "It's really good news. Everything is good to go for the World Cup in 2011."
As was the case last year, funding the event to meet UCI criteria was a main hurdle. Even a World Cup mainstay— Houffalize, Belgium — couldn't pull it together for 2011. For nearly 20 years Houffalize was a fan and rider favorite, as Belgium's cycling-fanatic public turned out in droves — noisy droves.
According to the UCI, the Houffalize organizers couldn't meet the World Cup event standards. Like Windham the race was almost cancelled in 2010, but did go on with Jose Hermida winning at one of the most desirable venues on the circuit.
One change on the schedule for 2011 is that four-cross won't be contested at Windham, Bove said. The Olympic cross-country and downhill will take place.
But those events don't come without a certain amount of weight on Bove's shoulders. Until last year's Windham World Cup, there hadn't been any elite international competition on U.S. soil since Angel Fire, New Mexico five years earlier. It was an event that didn't pull many spectators or rave reviews from racers.
Going into Windham 2010, there was legitimate concern the event would go off like a tree falling in the woods: it would happen but would anyone hear or see it? Pre-race hopes were for 10,000 people to show up in the middle of the forested Catskills region, about two-and-a-half hours north of New York City. The actual number, Bove said in a September interview with Velonews.com, was approximately 16,000.
Repeating the success of 2010 that saw spectators for the downhill finals fill all three of Windham Mountain Resort's parking lots — a first for the resort in the summer — was uncertain until Monday. And that didn't sit well, Bove said.
"To not have the race would be a giant let down for mountain biking in this country," he said. "I felt serious responsibility."
Now, however, Windham is "full on for this year," Bove said. And that means not only racing, but a block party in the town of Windham, concerts and fire works.
"In short, we've got a lot of cool entertainment; things to do aside from just the biking," Bove said.