Travis Brown on How To Win (or just survive) the Original Growler
With the third-annual Growler on tap for May 30, Singletrack.com checked in with MTB Hall-of-Famer Travis Brown to see what tips he has for the 300 racers in the sold-out event.
Heading out the door? Read this article on the new Outside+ app available now on iOS devices for members! Download the app.
By Mark Johnson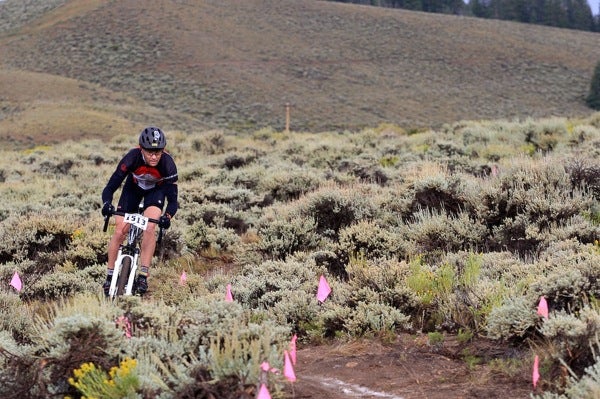 After turning in a 5:40:35 time last year that bagged him his second consecutive Original Growler mountain bike race, Travis Brown says that thanks to its diverse spools of singletrack, the Gunnison, Colorado event is one of the best he's ever done.
With the third-annual Growler on tap for May 30, Singletrack.com checked in with 41-year-old Brown to see what tips he has for the 300 riders in the sold-out race.
According to the 10-time mountain bike world championship race veteran and 2000 Olympian, the race's sheer amount of singletrack makes it a standout event in U.S. mountain bike racing. It's "a huge amount of fun singletrack," Brown says. "It really flows and keeps your mind off the fact that you have signed up to mountain bike for 64 miles."
GROWLER DOES GOOD
Funds from Original Growler benefit Gunnison Trails, an organization dedicated to maintaining and preserving trails on public lands surrounding Gunnison. To learn more about the Original Growler and Gunnison Trails, visit
www.gunnisontrails.com
With that many miles, the race lasts six or seven hours. (Boulder's Eszter Horanyi won the 2009 women's race in 6:50:41.)  In terms of keeping the energy flowing throughout the day, Brown says monitoring hydration and fuel are key to maintaining focus during the testing hours on the trail.
"Take your time and make sure you get enough fuel," Brown says.
Without appropriate liquids, electrolytes and carbohydrates, Brown reminds that it will be a long, long day in the Colorado high country before you make it it to the finish.
As for equipment, the Durango-based Brown, says "you can be competitive on anything from a 26-inch hard tail to a five-inch 29er."
Next weekend Brown is racing the Growler on a hard tail for the first time. It's a prototype Gary Fisher he wants to race test, explaining that racing is the only way he can really get a feel for the functionality and ride of a developmental ride.
"One of the things I really like about this race," Brown adds, "is the diversity.  There are smooth ribbons of single track flowing through the sage and some sweet rocky ridge lines that make you wish for bigger tires and more travel.
"By any estimates 64 miles is a really long mountain bike race," Brown says.
With a large percentage of those miles being singletrack, Brown says the course takes a mental and physical toll. Maintaining the concentration needed to smoothly navigate the granite-edged route after four or five hours of racing introduces "a fatigue factor all its own."