Painkillers and cycling: Tramadol's dark danger
Painkiller tramadol is widely used, but harmful and addictive to some. Former pro mountain biker Ian Mullins tells the story of his addiction.
Heading out the door? Read this article on the new Outside+ app available now on iOS devices for members! Download the app.
As pros took finish line bottles full of a narcotic as legal as coffee, Ian Mullins almost took the same drug to his death. His story begins, as so many of them do, with a prescription. A road race in 2008 ended in a pileup, "broken bikes everywhere," he says, a concussion and big patches of skin scraped off by asphalt. Mullins left the hospital with a pill bottle, enough tramadol to ease his pain for a couple days. It worked well for his lifelong pancreatitis and ulcerative colitis, too. It seemed to decrease the swelling and water retention around his road rash. He was racing as an elite marathon mountain biker at the time, and had big rides to do. The tramadol put him back on his bike just a day after the crash.
This moderate-grade painkiller, a synthetic opioid, was lovely. It took the edge off without making Mullins loopy, just as it was designed to do. When his prescription was up, he found more elsewhere, still just trying to mask his pain. When he couldn't find tramadol, he dug up fentanyl, hydromorphone, Percocet. Codeine syrup, sometimes. Even IV Benadryl.
Addiction went as addiction goes, and soon it wasn't pain he was trying to mask.
He says doctors told him tramadol wasn't addictive, but it is. They told him it was legal to race on, and it is. He told himself he needed it just for pain, until the greatest pain came from its absence. It took him seven years to stop. It ended a relationship, almost a life. Physical addiction; emotional misery; a suicide attempt. All triggered by a drug that's as legal to race on as a cup of coffee.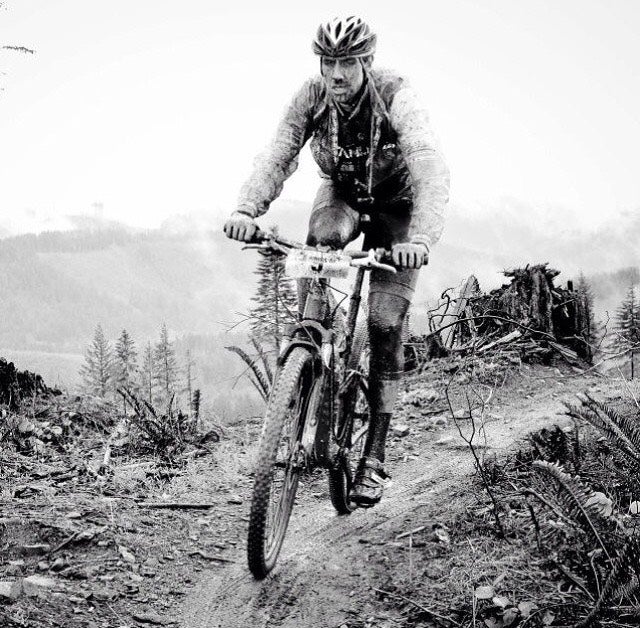 "I would not do a 24-hour race without tramadol. I wouldn't," Mullins says. "Why would you? Eighteen hours into the race and you get that boost, and it's totally okay? If you could drink a Nuun and get that boost, wouldn't you? F—k yes, you would."
Mullins finds the contention that tramadol is anything less than a powerful performance enhancer quite laughable. He literally laughs when I bring up WADA's stance. "There were times in 24-hour races where I'd have my fastest laps be at like 2 a.m.," he says, laughing again. "I was just so relaxed, so pain free, so smooth. You can't tell me that's not the drug. It's 18 hours later and I'm bumping out negative splits."
Tramadol isn't EPO. It's not blood doping. But in a sport built on suffering, a painkiller has obvious benefits. Suffer less, ride faster. Train harder. Finish just a little bit stronger. Do so legally.
Tramadol is different from its opiate siblings. "It was made to do pain control, but outpatient pain control," Mullins says. "It was made as a taper drug." It was designed to decrease the loss of motor control and reaction time associated with other opiates. In fact, Mullins scoffs at the idea that tramadol abuse is causing crashes. "That's the same bullshit as the disc brakes are going to burn everyone," he says. "It relaxes you. But a normal dose doesn't make you lose your mind."
Mullins is more concerned with the drug's ability to take hold on athletes away from the sport. "A guy's been on finish bottles his whole career, retires, what does he do now? Where does he get the fix he didn't even know he needed?" he says.
Addiction grabs you when you're not looking. A drug's purpose morphs without your authorization — from pain management to what feels like a lifeline. From getting high to feeling human. "It's functional addiction," Mullins says. "The opiate crisis that's going on in this country, it's not people losing their jobs and going under bridges. These people are not out trying to get high, they're trying to not be ill."
WADA's position on the drug is putting cyclists in danger, Mullins says. It's too often assumed that because tramadol is off the banned list because it is a synthetic opioid designed to be slightly less potent than others. It's seen as a transitional drug, even. A way to ween off harder stuff. This creates a misconception that it is not dangerous.
"That's nonsense," Mullins says.
Mullins's addiction began slowly. The crash landed him the first prescription. Within the same month he was back in the hospital for his GI problems and was prescribed tramadol once again. When that prescription ran out, but his GI problems persisted, he looked on the street. Black market tramadol is not difficult to find. It's sold in packages from the same company. "The real stuff, literally leaked onto the street," Mullins says. He soon found himself seeking tramadol, or a suitable replacement, not for his GI issues or road rash but simply to keep moving.
This is how addiction evolves and ensnares.
"When the people that I bought from, when they didn't have tramadol then all they had were Perc 10s [Percocet in 10mg pills], or Perc 30s," Mullins says. "You take what you take to keep your illness away.
"It leads down a path where you're just trying to keep the pain away but also trying to keep the withdrawal sickness away, which is going to keep you from training. You get up and you have five hours to ride and you feel like you're going to puke. You take some and get out there."
The disparity in WADA's treatment between tramadol and very similar drugs is staggering. Last year Bobby Lea spent six months teetering on the edge of missing the Rio Olympic Games because of a positive for what turned out to be Oxycodone, another opiate Mullins used as a tramadol replacement. Mullins says he sent USADA CEO Travis Tygart a photo of him holding a handful of tramadol. A text message with the photo asked why Lea was facing a potentially career-ending ban when Mullins was free to down tramadol as he wished. "I could hand these out at the start of a race and it's kool, right?," Mullins texted.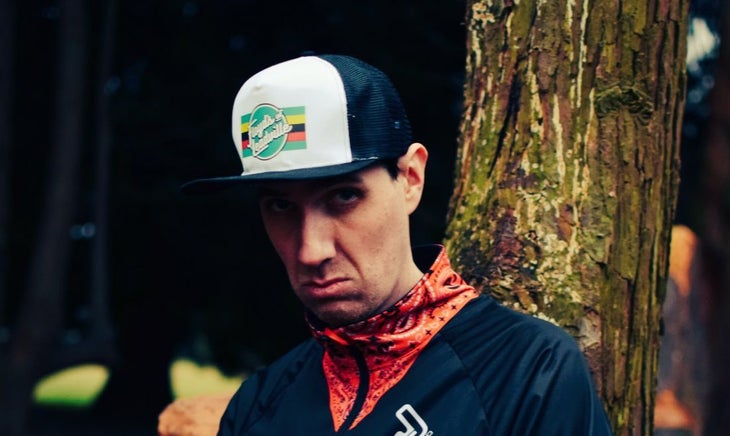 Cycling's tramadol problem is well-documented. In 2014, former Team Sky (and U.S. Postal) rider Michael Barry wrote in his book that he had used the drug while riding with Team Sky in 2010, and that he had witnessed other riders using it as well. Sky denies that allegation and has since called for tramadol to be banned. In October, British rider Jonathan Tiernen-Locke claimed that British Cycling doctor Richard Freeman passed out tramadol pills on a team bus at the 2012 world championships. UK Anti-Doping is investigating that claim. In 2015, the CIRC report, which investigated cycling's doping and governance problems, described painkillers, including the legal tramadol, as being "used widely" in and out of competition. Advocates against painkillers are voicing alternative treatments for cyclists, including an herb that shows promise for pain known as kratom (mitragyna speciosa), commonly available in capsules and powder format in a number of strains.
A foreign rider on an American professional team, who requested anonymity on the subject, told of finish bottles used by other teams within the WorldTour that contain 20-50mg of tramadol. These bottles are openly discussed within the pro peloton, he said. They are handed to riders in the final 50km of a race and often contain caffeine and other legal drugs as well.
This story is backed up by Taylor Phinney. The American described a system of drug-filled bottles to reporter Shane Stokes in 2012. "There is widespread use of finish bottles, which are just bottles of crushed-up caffeine pills and painkillers. That stuff can make you pretty loopy, and that is why I have never tried it," he said.
And yet, despite clear evidence of use and abuse, tramadol is not banned by the World Anti-Doping Agency. It has been on the agency's watch list since 2014 but continues to avoid the banned list. The UCI formally requested a ban on tramadol in March 2011. Other stakeholders, including the U.S. Anti-Doping Agency, have pushed for its addition to the banned list as well, where it would join 12 other narcotics as a class S7 substance.
When contacted for this story, USADA noted that it has advocated for banning the drug since 2015, "Not only because of its potential performance-enhancing benefits, but also because it can have serious health repercussions," the agency says. "And while we'll continue to advocate for its inclusion, we hope all athletes make informed decision and are aware of all the risks in using any product whether prohibited or not."
The primary issue seems to be that tramadol is almost exclusively a bike racing problem. WADA estimates that 80 percent of tramadol abuse occurs within this sport. WADA has been reticent to ban something seen as a legitimate and often needed medication across almost every other sport it oversees. The logic is that tramadol's performance enhancing qualities in other sports are not significant enough, and its dangers as an opioid are not acute enough, to justify a ban.
But in cycling, it's becoming increasingly clear that tramadol's toll on riders is real, possibly deadly, and its benefits to performance should not be underestimated.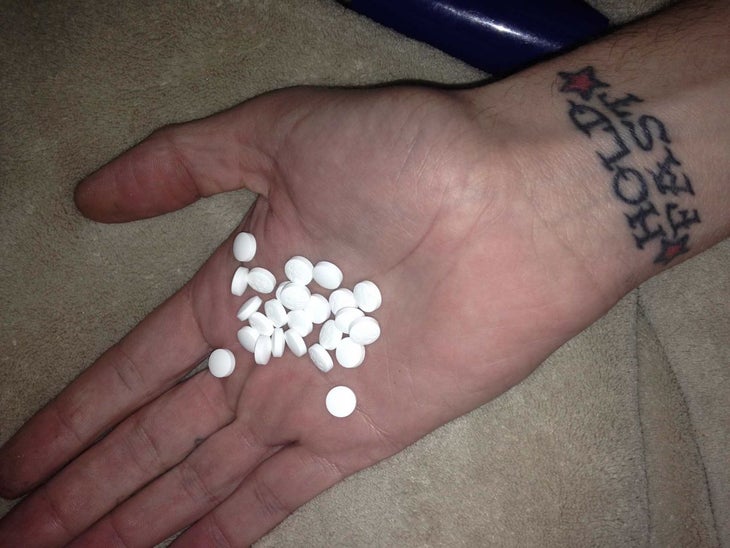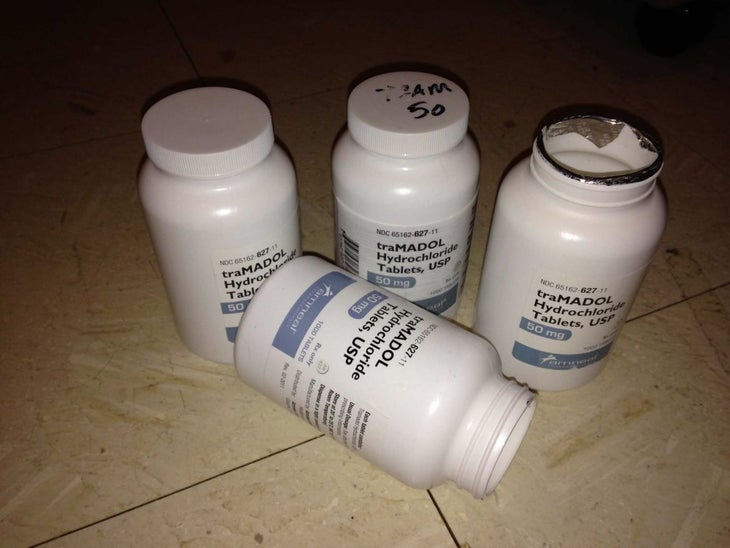 Mullins attempted suicide in May, 2016. He'd been clean for five months, since January. Many recovering addicts suffer a severe period of depression after quitting, and his was compounded by a recent relationship gone sour — the loss of "a girl I was madly in love with," he says — and the thought that, without the drugs, he'd never race again. "It led me to a low point where I thought I'd work myself," he says. "Mental illness plays a very large part with people who have addiction. When one flares up the other surely will too and often to disastrous consequences. My man Marco Pantani. He'd be alive right now if somebody helped scoop him out his low point."
He's pulling himself up, now. He's doing marketing for Floyd Landis's new company, which sells cannabis products in Colorado. Landis can relate; he, too, had to pull himself off painkillers he relied on for years after his hip surgery. Both used cannabis products to ween off opiates. "Not exactly a 12-step program, but it's what worked for us," Mullins says. "There are tons of ways to get off the stuff. I support all of them. This was just mine."
Eight years after that crash, and his first tramadol prescription, many of his friends and family still don't know of Mullins's struggle with addiction. He got good at hiding. But as he watched tramadol pop up in cycling news again and again, often in stories that glossed over the harm the drug can do and has done, he felt the need to speak.
"But I'm not hiding it [anymore]," he says. "The story needs to be out there. I don't want anybody else to get hurt or die."