Puerto explainer: What happens next?
Operación Puerto is likely the biggest, most confusing doping scandal to ever hit sports. Here's your quick-hit guide to what's happening after the latest court ruling in Spain.
Heading out the door? Read this article on the new Outside+ app available now on iOS devices for members! Download the app.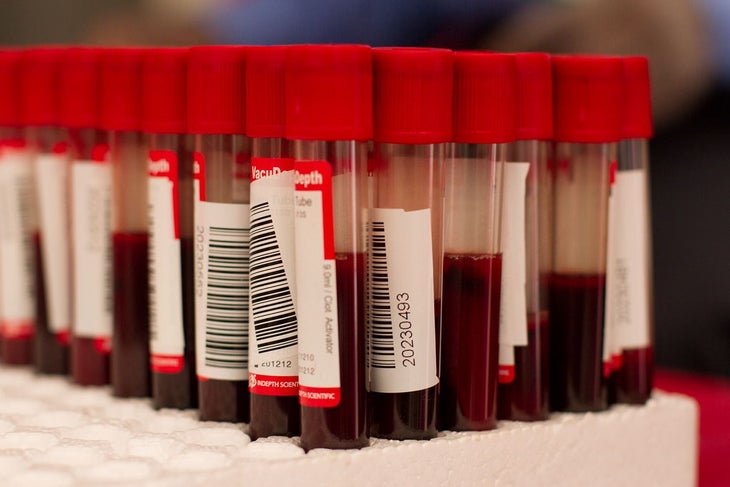 If you've been following the Operación Puerto doping scandal over the past 10 years (it's been hard to avoid) you've probably wanted to pull your hair out on more than a few occasions along the way.
How could what appears to be a slam-dunk case of doping caught red-handed be so completely botched?
On Tuesday, Spain's top appeals court came down with its long-anticipated ruling (see below), but 10 years after the initial arrests, there are just as many unanswered questions as ever before.
As far as cycling's doping scandals go — and cycling's been the leader in world sport — Puerto was huge. To put it into context, Puerto was bigger in scope than BALCO and even more depraved than the Lance Armstrong scandal. It was the largest and most extensive doping ring ever uncovered in modern sport, with tentacles reaching across Europe, involving dozens of cyclists, track and field athletes, and possibly tennis and soccer players, boxers, and even bullfighters. Yet only five cyclists were ever handed down racing bans. Huh?
It's been more than 10 years — remember, that is a key date — since Spain's Guardia Civil caught Dr. Eufemiano Fuentes meeting with then Liberty Seguros manager Manolo Saiz. Seven people were arrested, offices and labs raided. More than 200 blood bags were discovered, and along with diaries, secret codes, and transcripts of phone taps, evidence all pointed to something huge.
Flash forward to 2016, and cycling is still grappling with Puerto's unanswered questions.
On Tuesday, the court agreed to turn over more than 200 blood bags held in a freezer for a decade to the UCI, WADA, and officials in Spain and Italy. So what happens next?
Here is a short explainer of the key points of what could happen next doping scandal that never ends:
What did the appeals court rule on Tuesday?
Madrid's Audiencia Provencial handed down two key rulings. First, it absolved ringleader Dr. Eufemiano Fuentes, ex-Liberty Seguros sport director Manolo Saiz, ex-Kelme sport director José Labarta, Yolanda Fuentes (Eufemiano's sister and also a doctor), and ex-Kelme director Vicente Belda of all charges. Second, and most interesting to cycling fans, it will pass the infamous blood bags to officials at WADA, UCI, Italy's anti-doping agency, and Spain's cycling federation for possible testing.
[related title="More Operación Puerto stories" align="left" tag="Operación-Puerto"]
Why did the court overrule the sentences?
Legally speaking, the Puerto case was always stuck between a rock and a hard place. When Spain's Guardia Civil raided Fuentes's operation in May 2006, there was no existing anti-doping law in Spain on the books. A law was approved later that fall, but it could not be retroactively applied to Puerto. In fact, two lower courts twice tried to drop all charges, and it was only after appeals from Spanish prosecutors and international bodies such as WADA, CONI, and the UCI that eventually led to the 2013 trial. Judges then could only look at the case through a narrow legal window of what was defined as "endangering public health" — meaning the larger issue of doping in sport was never considered during the high-profile trial. On Tuesday, the appeals court ruled that Fuentes and his cohorts did not break Spanish law as it was written at the time of the raids in 2006. The case is officially closed, and cannot be appealed again.
Why were the blood bags released?
The lower court initially had ordered the destruction of the infamous 214 blood bags discovered in 2006 on raids on apartments and labs belonging to Fuentes and accomplice Dr. Merino Merino Batres (who never stood trial for health reasons). Tuesday's appeals decision is important because it passes the blood bag evidence to UCI, WADA, CONI, and the Spanish cycling federation. In its ruling, the court said it supports the concept of fair play, and said if the samples were not released, it would "create the danger that other athletes may be tempted to drug themselves, and this would send a negative social message that the ends justify the means."
How many blood bags are there?
In total, 214 bags were confiscated in police raids. Some 211 were found in two apartments in Madrid that Fuentes used as his base of operations; 112 bags of blood and 99 bags of plasma. Three more were found in an apartment belonging to Merino Batres. Those are now available to the four bodies mentioned in the appeals decision.
Will WADA and the UCI test the bags to determine the owners?
In theory, yes. In comments released Tuesday, UCI and WADA officials say they are now studying how and when they will test the bags. DNA can be extracted from the blood samples, and could be matched to riders, perhaps using samples taken as part of the biological passport program or during other anti-doping controls.
Will there be new racing bans?
Almost certainly not. According to WADA rules, there is a 10-year statute of limitations for doping offenses, and Tuesday's decision came about three weeks after that 10-year window closed. There might be some wiggle room there, but it's highly unlikely any rider who is still racing and who is identified in eventual tests would face a sporting ban.
How many new names could come out?
That's the million-dollar question. Many Fuentes clients have already been outed, either through police reports, media speculation, or racing bans. It's important to realize that 200 bags don't mean 200 names. Some clients had up to 20 bags on ice at the time of the raids. The general number considered by most observers is to be around 35 clients, most of them cyclists and track and field athletes.
Look here for a list published in El País that links the blood bags to their likely source. Don't expect bombshells. Despite speculation that other big-time sports figures are part of the Fuentes ring, such as soccer and tennis stars, it does not appear they are among this batch of blood bags.
A few big cyclists might be sleeping uneasily, however. There have always been whispers that a few top riders were Fuentes' clients, and never got named.
Can the blood bags be legally analyzed?
That's another question lawyers are studying now. As professional athletes, they sign off on anti-doping controls, and WADA rules allow samples to be held for future testing, so that tenet could be applied to the Fuentes blood bags. In its ruling Tuesday, the Madrid appeals court might have helped, saying in its view, the testing of blood samples would not constitute an invasion of privacy under Spanish law.
So if there might not be new bans, why bother testing the blood bags at all?
That's another issue that WADA, CONI, and UCI officials are also grappling with. Some say it's an old story, and that nearly everyone at the elite level of the peloton was doping in 2006, so why open old wounds? There is a cost that comes with delving into cycling's sordid past, one which often unfairly reflects on today's peloton. In the quest of fair play, however, the argument could be made that anyone cheating should not be allowed to get away with it, even if they slip through legal loopholes and no matter how long it takes. There is a strong push to "name and shame" the cheaters, even if they are not facing a possible ban.