Reviewed: RockShox RS-1 29er suspension fork
The price tag is jaw-dropping, but the RS-1's performance also impresses, despite wheel compatibility headaches
Heading out the door? Read this article on the new Outside+ app available now on iOS devices for members! Download the app.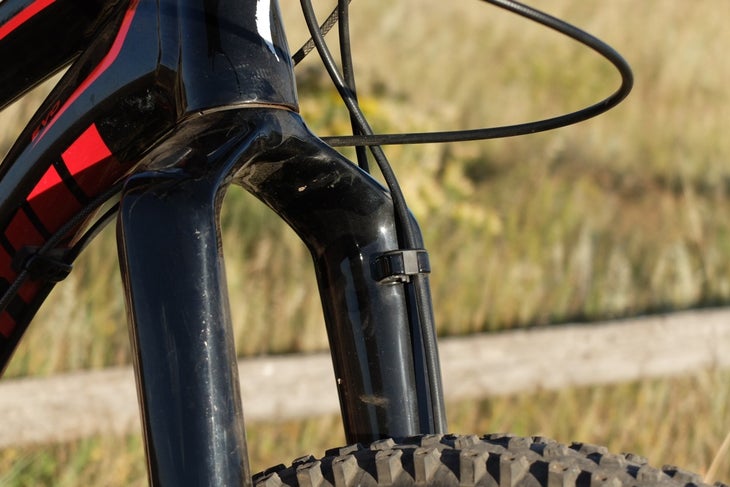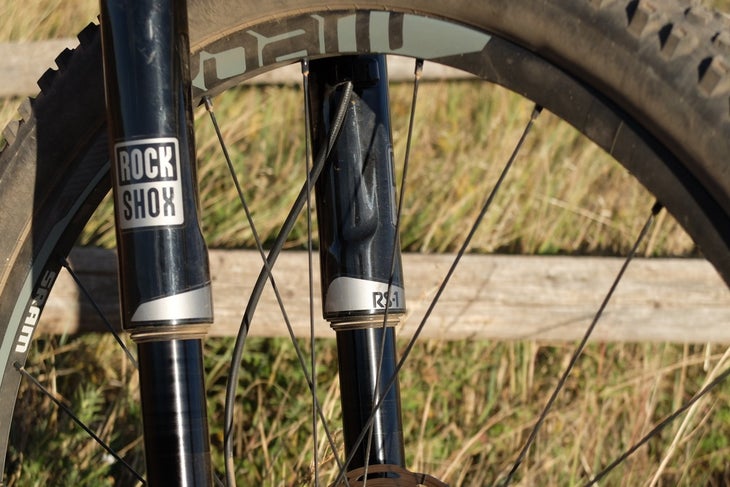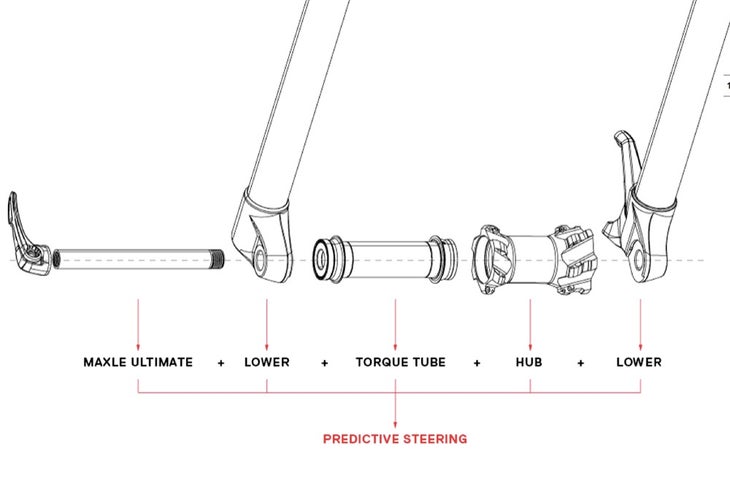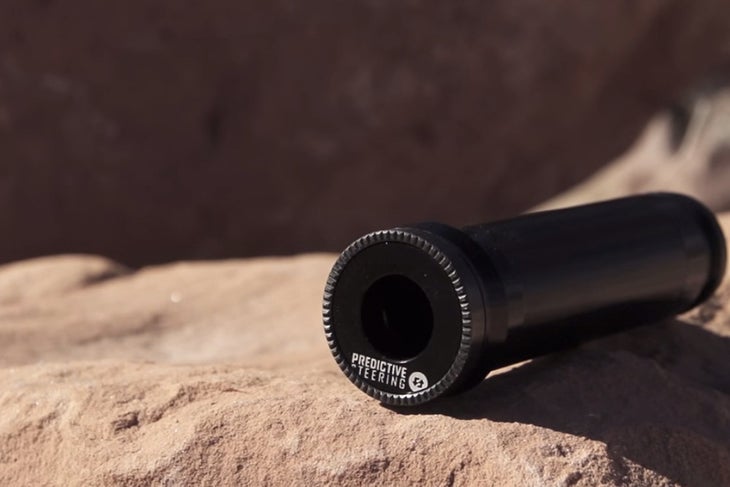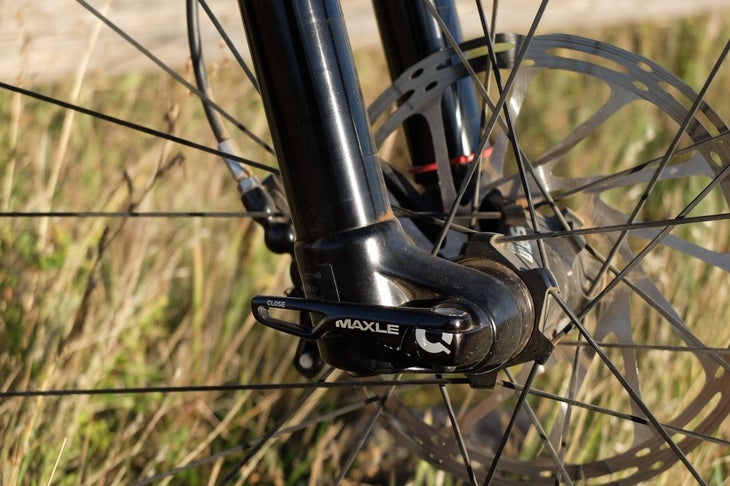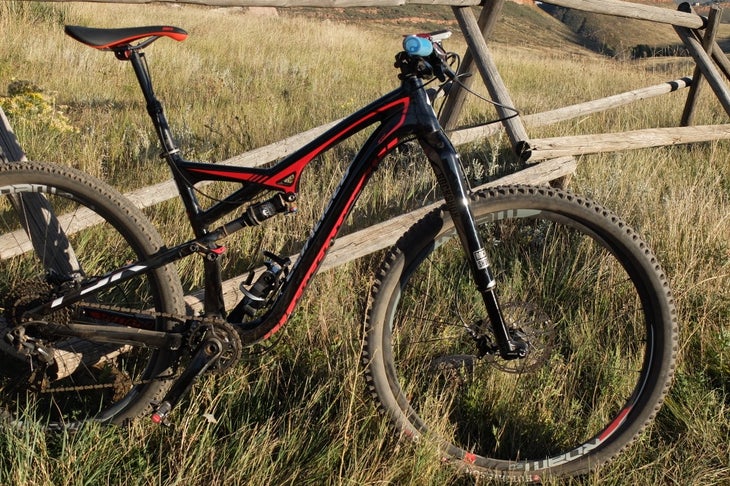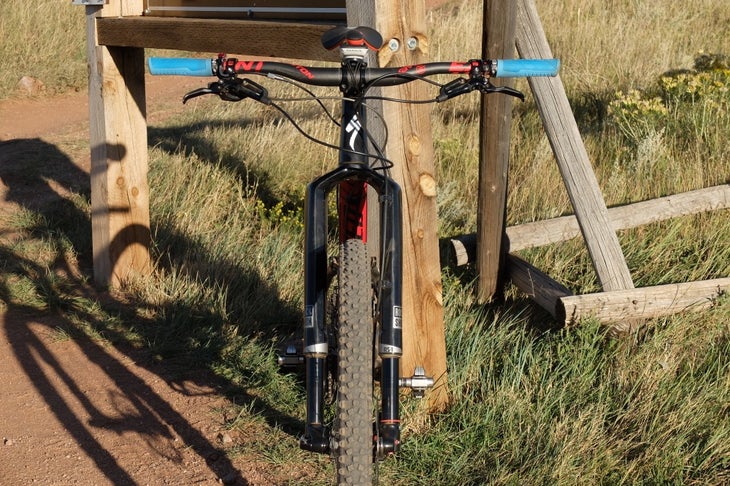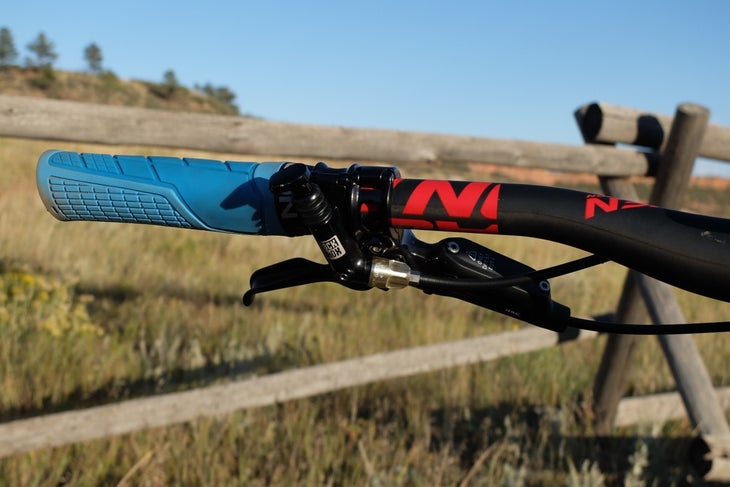 The original RockShox RS-1 was the first mountain bike suspension fork. It stood out from the crowd, it did many things well, it won downhill and cross-country world championships, and people looked at it funny.
Similarly, while riding a 2014 RockShox RS-1 in Horsetooth Park, near Fort Collins, Colorado, an unknown rider rolled up behind me and shrieked, "Holy s—t, is that an RS-1? Do you own that thing?"
The rest of my bike is relatively unassuming. It's an aluminum Specialized Camber EVO with SRAM's entry-level X1 drivetrain, but add on the RockShox RS-1 and it completely changes the look, with its one-piece carbon upper and inverted design, it is striking.
Hands down, it is the best-looking suspension fork on the market.
As I rolled home from my encounter with the excited stranger, I thought about the original RS-1, which launched nearly 25 years ago. How many RS-1 riders in 1990 ran into strangers who lost it when they saw that "crazy new suspension fork?" The new RS-1 brings things full circle.
Background and setup
The RS-1 is available exclusively for 29ers and comes in three travel options: 80mm, 100mm, and 120mm. The 120mm option seemed best suited for my Camber EVO, which sports an extra 10mm of travel and some slacker angles than the standard 110mm-travel Camber 29's.
Looking at 2015 bikes, nearly all RS-1 forks on full-suspension bikes have 100mm of travel. Russell Finsterwald (SRAM-Troy Lee Designs) raced an RS-1 for most of the season on his Trek Superfly full suspension. The target audience is certainly the cross-country rider, but the RS-1 is much stiffer and just more fun than your average cross-country fork, such as a RockShox Sid World Cup.
The RS-1 relies on a proprietary hub design, which RockShox calls Predictive Steering (PS), to keep the fork legs from deviating independently. SRAM PS hubs are currently offered only by SRAM, though DT Swiss has been licensed to produce a hub, and we've seen a sample hub from American Classic that is not approved by SRAM.
The PS hub, while it seems to work quite well, creates a couple headaches. You have limited wheel choices, unless you want to build a wheel around a new hub, buy a SRAM PS wheelset, or you purchase a complete bike with an RS-1. Similarly, putting your bike on a roof rack that necessitates front wheel removal is nearly impossible, and mounting a wheel is not nearly as simple as a traditional wheel — whether it's a thru-axle or a quick release — as the lowers pivot independently without the PS hub holding them together.
Pricing
The RS-1 retails at $1,865 for the fork and the XLoc Sprint hydraulic remote lockout lever, but be prepared to spend quite a bit more than that, as you'll need a new front wheel built up after you purchase the $238 PS hub, or you'll need to purchase a SRAM PS front wheel (pricing below).
So when it's all said and done, you'll be spending well over $2,000 to upgrade to an RS-1. However, if you're in the market for a new bike, there are a handful of options with an RS-1, the most budget-friendly that I've found is the 2015 Salsa Spearfish RS-1, which retails for less than $7,000 and comes equipped with SRAM's XX1 drivetrain. However, that's still not cheap.
Back in 1990, in an article titled, "What next, a motor?" a journalist wrote about the original RS-1, saying, "but wait, are you sitting down? Be prepared to pay around $350 for the system."
The worth of a dollar has certainly changed.
The ride
If you take a look at motocross bikes, upside-down stanchions are not a new idea — they are the accepted design. You can also walk into any Cannondale dealer and find a slew of Lefty fork models, all with an inverted stanchion design. X-Fusion's 34mm trail fork, the Revel HLR, is also inverted. Like electronic drivetrains and dropper posts, this approach has been tried with mixed results. Perhaps major companies were scared away from inverted stanchions after brands like Maverick and Hanebrink came and went.
From an engineering standpoint, the major difficulty is stiffness, a problem RockShox addresses with the Predictive Steering system.
The inverted design keeps the RS-1's seals better lubricated than a traditional fork design. Of course, the inverted design seems to leave the stanchions bare to the elements, unprotected from a rock on the trail or the surprise spill. After a few months and a couple of crashes, my RS-1 stanchions remain completely undamaged; my initial concerns never became reality.
RockShox stamps the recommended air pressures near the air pressure valve, and recommends 105-110psi as a starting point for my 167-pound riding weight. The first thing I did was drop that down to 95, then 90, and finally stuck with 85psi. The RS-1 also bears the recommended sag settings on the stanchions, making for an easy way to quickly dial in your pressure. The silky-smooth movement of the 32mm stanchions makes for dramatic results in even the smallest air pressure changes. I would recommend riding with a shock pump in your pack for a few rides until a comfortable pressure is set. The lockout is quite rigid, even at lower pressures, so climbing efficiency is not compromised for better fork feel.
Once dialed in, the RS-1 shows it's not just a pretty face. It's also pretty badass.
The RS-1 is stiff. Compared to other cross-country 32mm-stanchion options, the RS-1 feels burly and shines on technical descents. Braking into jagged, downhill corners, the RS-1 gives the rider plenty of confidence. With its weight (3.67 pounds) and stiffness, it splits the difference between a RockShox Sid and the beloved Pike trail fork.
The RS-1 is great for mountain bikes that have between 110 and 140mm of travel, bikes that do well with a more robust fork. The Yeti ASR-c I recently reviewed is a perfect candidate for an RS-1 upgrade, if you have the means.
SRAM Roam 50 Predictive Steering wheels
Mountain bikes have reached a plateau in thru-axle compatibility. While there are some outliers on the larger travel and smaller travel spectrums, nearly every bike I ride calls for a 142mm rear and a 15mm front thru-axle, so switching wheels between test bikes and on race day is a breeze.
Now, the RS-1 is disturbing the laid-back juju in my garage. RS-1 buyers will have to buy a SRAM Predictive steering hub, which will cost $238, and build up a new front wheel, or buyers can buy SRAM Rise or Roam wheels. I went with the most budget-friendly, Roam 50 wheels, but the front wheel alone will still set you back an extra $527 and the rear is another $586.
SRAM has been in the wheel game for only about a year, and I had some trouble with my Roam 50 rims. SRAM uses a plastic rim strip to seal up the spoke holes, and while we were able to get the tire to set up tubeless with an air compressor, my rear wheel had a small leak at one of the spoke holes, that took some effort to seal for good.
Then, on my first ride, I dented the rear rim. I was running about 30psi — not incredibly low or high — and was on a typical trail, nothing excessively rocky. I was able to bend the rim close enough to straight to re-seat the tire, though without the aid of an air compressor, my roommate and I had to tag-team the pump and wheel to get the Hutchinson tire back in place. We were both exhausted, but it worked.
Bottom line
The brands in the SRAM family tend to play the weight game. SRAM, Avid, Zipp, and RockShox all try to cut weight to have the lightest flagship models in the marketplace. While the RS-1 is in no way the fat kid of the family, it's also not the lightest. It's more of the middle child at 1,666g for the fork only. It is heavier — and more expensive — than the Sid World Cup, though it's a better performing fork. Weight isn't everything.
I don't know that I would spring for the RS-1 if I already had a capable fork, but were I in the market for a complete cross-country bike, anything with an RS-1 would be on my wishlist. If I were buying an aftermarket RS-1, I would buy my own Predictive Steering hub and have a local builder lace it up to a wheel already in my stable.
I hope the RS-1 has a less expensive little brother in the future, maybe a fork with an aluminum upper, that performs similarly, so I won't have strangers on the trail wondering if I sold my car to afford a new fork.
When I first caught wind of the new RockShox RS-1, I wanted to test it, but I didn't want to like it. Right away, I didn't like its price tag, or the limitations it brought to wheel selection. There was, and still is, a list of concerns with the RS-1.
But there's just no getting around the fact that it is one of the best performing forks I've ridden.
What we like: Stiff cross-country performer that rides like a trail fork. Damn sexy looking
What we don't: Huge price tag, front wheel limitations, and changing a front wheel is a bit of a struggle
RS-1 Fork: $1,865
Predictive Steering Hub: $238
Roam 50 29": $527
Roam 60 29": $998
Rise XX 29" Tubular: $1,341