Book excerpt: Cycling's sponsorship conundrum from 'American Pro'
As Jamie Smith writes, marketing within the sport of cycling is complicated.
Heading out the door? Read this article on the new Outside+ app available now on iOS devices for members! Download the app.
Editor's note: This excerpt is chapter 4 from Jamie Smith's "American Pro: The True Story of Bike Racing in America." See more at velopress.com/pro.
For Matt Curin, the idea to form a cycling team came first. Selling the idea to Astellas came second. The pharmaceutical company now employs as many as 17,000 people worldwide. They make a wide array of therapeutic drugs used in urology, immunology, dermatology, and oncology, to name just a few, and conduct extensive research and development in other areas as well.
In the team's first year, the Astellas Oncology Department contributed the lion's share of the team's budget, so the team carried the name Astellas Oncology Cycling Team. The target demographic for Astellas wasn't the patient who needed medications. Cancer-fighting drugs are not as ubiquitous as those for tackling yellow toenails (Lamisil) or erectile dysfunction (Levitra, Viagra, Cialis, etc.), about which an ad campaign might urge a consumer, "Ask your doctor if Astellas is right for you." Instead, the goal was to increase brand awareness among oncologists, specifically, those who might be choosing which oncology-related drugs they would be prescribing in treatments. According to the American Society of Clinical Oncology (ASCO), there were fewer than 20,000 practicing oncologists in the United States in 2012, so Astellas Oncology was hoping to reach a narrow audience with their cycling team.
The team's participation at races was of little consequence. They weren't peddling free samples of oncology drugs at criteriums or giving away coupons at time trials. Instead, Curin set the stage for Astellas to use the team to interface with doctors through appearances at pharmaceutical trade shows and casual rides targeting oncologists who rode bikes. The number of cyclist-oncologists was admittedly small, but it seemed to be growing. News outlets such as CNN, the BBC, The Economist, and Business Insider were depicting cycling as the new golf, with tales of business being conducted on a group ride instead of at the tee box. Curin was at the front of this movement when he pitched the sponsorship deal from within Astellas in 2011. And timing might have factored into his success.
The marriage between a pharmaceutical brand and bike racing was a stretch, and the brand was all but unknown in the United States. Team members were asked the question, "What is Astellas?" at almost every single race for all five years of their existence. It's a question that reveals an element of curiosity, though not quite enough for the one asking to Google it for themselves. The odds that the curious fan fell within the target demographic of Astellas were, indeed, very small.
It raises the question of sponsorship's efficacy.
A tricky proposition
Every inch of cycling is plastered with logos, so the sport has obviously bought into the sponsorship ruse. Modeling itself after NASCAR — if mostly by accident — teams at every level from WT to local clubs have given their identities to outside entities in order to help with the financial burden.
Jerseys are designed to include a main sponsor and any other supplier of parts, money, or services. Cars are shrink-wrapped in a sponsor's logo. Custom water bottles are ordered. In-store appearances are scheduled. Even the socks include branding.
Looking at all this from outside the sport, one might think that a focus group met in a corporate conference room to discuss the proper way to spend advertising dollars and decided that cycling was the best way to get their brand noticed.
It's not. Cycling sponsorship doesn't work that way in America.
Despite all the attention it received in the early 2000s when a Texan was winning the Tour de France, American cycling still remains a niche sport with a comparatively small audience. A relative few who started following the sport during Lance Armstrong's rise stuck around to become cycling fans after his eventual fall. There was a massive uptick in popularity, to be certain, but things soon retreated to a point much lower than the peak. An increase from pre-Lance levels, but a return to the niche sport category nonetheless.
Sponsors agree, and the numbers follow. Although very few examples exist in which a team effectively advertises a product or service, the sport continues to rely on sponsorship as its main fiscal engine.
At the Domestic Elite and Continental levels of the sport, sponsorship is a tricky proposition. The amount of publicity that these teams can amass barely moves the needle. The crowds at most smaller races — local races that aren't given a rating by the UCI — usually consist of the friends and families of the racers themselves.
Attendance at a large-scale, well-promoted, national-level criterium may number in the low thousands, but a typical American bike race is more likely to number in the hundreds — sometimes in the handfuls. Smaller races are never televised. At best, they are live-streamed and watched by dedicated followers: friends, family members, and fellow racers who make it to the race.
How many unique impressions — the eyeballs on one advertisement or logo in a 24-hour period — can the Astellas team generate at a bike race on a Thursday night in East Troy, Wisconsin, or a Saturday night in Anniston, Alabama? And can spectators even make out a logo on a jersey that's passing by at 30 mph in the dark?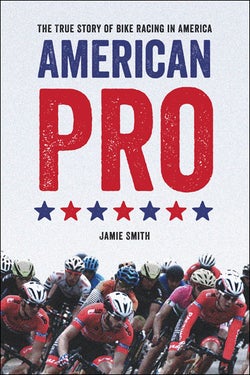 Once the race is over, only the top three finishers of a race are invited to appear on the winner's podium, while the rest retreat to their cars. The podium is one of the few places where a fan can actually read the jersey. If a rider fails to wear team clothing to the podium presentation or doesn't show up at all, the opportunity to put the sponsors on display is missed altogether.
It seems odd that a rider would work so hard to win, place, or show in a bike race only to miss this celebration. Unfortunately, at amateur events, the awards ceremony is often an afterthought, squeezed in between races or performed during other races. The announcer's call to podium participants goes largely unnoticed because it's a well-known fact (known even by the announcers) that no one actually listens to what the announcer is saying. Many of the racers who are called to the podium are often racing in more than one race per day, so they will either be changing their clothes in a parking lot several blocks away or participating in the race that's currently under way. Or they simply got hungry and left the venue in search of food. Or they forget. It happens all the time. At pro races, more care is taken by the riders to be on hand for the podium presentations, which are usually scheduled immediately after the finish of the race for the benefit of the crowd.
If a team sponsor's logo is to be seen by the general public, it is more likely to happen while team members are hanging out in a coffee shop or while the team van is driving on the expressway. Unique impressions are more likely to be made when a jersey is spinning around in a dryer at a laundromat than when it's circling a criterium course.
Social media provides another avenue for exposure. Team members post photos and updates as well as product endorsements on Facebook, Twitter, Instagram, and other platforms. Tracking the impressions for a post is easier, but it is quickly drowned out by the millions of other advertisements and endorsements. And a Facebook post or a Tweet that is followed by several @sponsor tags and hashtags is largely ignored.
Studies have been conducted to measure recreational bicycling's popularity and growth. Bike sales are tracked closely. The number of users on a rails-to-trails system can be tallied. Participation in races and gran fondos can be charted. But little research has been done to validate a bike-racing team's marketing strength, and the return on investment for a team sponsorship is very difficult to calculate.
How many people ran out and bought a pair of pants simply because a clothing manufacturer named Rock and Republic sponsored a pro cycling team? How many of those sales stemmed from an interaction with the team or by seeing the team race in a criterium? How many of the 300 spectators who were unfamiliar with the brand sought more information on it after seeing the team race in a road race? Weigh that against how much it cost Rock and Republic to send the team to that race. And finally, consider the number of people at that bike race who would actually wear Rock and Republic designer jeans.
Sometimes, however, cycling can be a gamble worth taking. The Mountain Khakis cycling team was funded by a percentage of sales made using online discount codes distributed by the team. Each sale could then be directly attributed to the team. They handed out so many online coupons to fans and riders that the company was forced to change the agreement and the funding mechanism because they were selling too many items online at a discount. It was a rare example of successful sponsorship activation. Too successful, ironically.
The Phonak team raced at the WorldTour level from 2000 to 2006, a sponsorship deal made with the intention of growing Phonak's business in Germany. Phonak, a manufacturer of cochlear implants, was owned by Andy Rihs. By competing in the Tour de France and other high-profile events, Rihs claimed that Phonak's brand awareness grew substantially during the team's existence, though it would be hard to determine what portion of that to attribute directly to cycling.
The team's unraveling came at the 2006 Tour de France, where winner Floyd Landis was disqualified for testing positive for banned substances. The lingering stigma caused many potential sponsors to walk away from the sport. Phonak announced the end of their sponsorship a week after the 2006 Tour ended.
On the other side of the coin, Novo Nordisk, a maker of diabetes medications and devices, joined forces with a team whose members all had Type 1 diabetes in order to demonstrate that they can not only live a normal life but also perform at the highest level of athletics. Novo Nordisk and its sponsorship are as pure as any existing in sport.
Carlson Marketing Group created the Saturn Cycling Team in 1992 after deciding to actively seek out cycling as a sponsorship opportunity for the car manufacturer, a subsidiary of General Motors. The agency studied the sport's ability to reach a certain demographic and the different ways in which it could deliver the brand's message. When Saturn later realized that 60 percent of its customers were women, Carlson added a women's team to the sponsorship program. When they felt they had exhausted the cycling angle in 2003, it was time to move on to other sports such as running and triathlon.
While Novo Nordisk and Saturn are the epitome of effective sponsorship, sponsors who come to cycling purely for advertising or marketing exposure are rare. Most arrive by a variety of different routes, most of which don't involve focus groups or specific marketing goals. Angel sponsors simply write a check with no expectation of exposure or similar return on investment in the traditional sense. Their name may or may not appear on the jersey, and they may derive some benefit from supporting the team, but exposure is not the primary goal.
Investment manager Mark Holowesko has supported cycling financially since the 2002 season through his involvement with the VMG Racing, Slipstream, and Hincapie teams, which stems from his passion for the sport. Hundreds of riders have been given the opportunity to develop their racing skills as a result of Holowesko's loyalty to cycling.
Bob Stapleton, a business owner in the communications industry, was the benefactor behind HTC-Columbia from 2007 to 2011. Michael Drapac personally funded various Australian cycling projects, including the Drapac team, which later merged with Cannondale Pro Cycling. The Seattle-based Hagens Berman law firm has long been a supporter of national-level men's and women's teams.
A former athlete, Mike Weber simply wanted to help other cyclists reach their potential, so he began sponsoring an amateur team in Wisconsin in 1998 via his company, ISCorp, which provides secure cloud services to a variety of clients. Weber's ISCorp team helped develop former US national champion Matthew Busche and the Schneider sisters, Skylar and Samantha.
For any of these angel sponsors, new business may come about due to their connection with cycling, but the primary motivation is more altruistic. They truly love bike racing and wish to create opportunities for the people who participate in it. Admittedly, angel sponsors are no different from corporate sponsors in that the sponsorship can change course with little warning, leaving teams high and dry.
Another iteration of the angel sponsor is the angel-within-the-organization situation, in which an employee directs money to a favorite sport. The company's decision to be involved in the sport comes not from a marketing committee but from a singular voice. This happens much more frequently than one might think. Many NASCAR, PGA, and tennis sponsorships came about primarily because a key decision-maker was a fan or enthusiast.
Mark Bissell is an avid cyclist and cycling advocate whose family name is synonymous with vacuum cleaners. His long history of cycling sponsorship is a rare but fortunate situation in which the angel within has decision-making authority and understands and makes use of the power of cycling's exposure. Unlike most angel sponsors, Bissell has a popular household product to sell. He has partnered with Advantage Benefits Group (ABG), which is owned by avid cyclist Bob Hughes.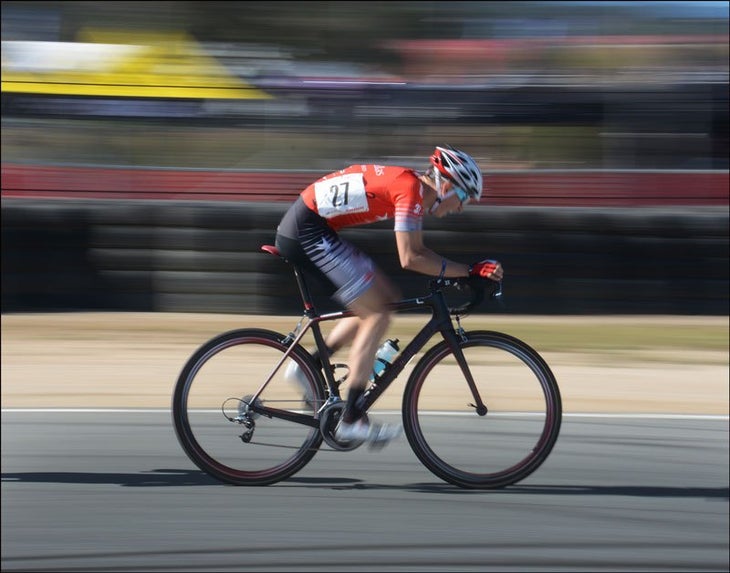 In the case of Astellas, the angel within was Matt Curin, who had played a similar role when he worked for Pharmacia and Lilly. His cause was helped by the fact that he could make a logical and mutually beneficial connection between the company and cycling.
In other cases, a company makes the best of a sponsorship after the fact; the tail wags the dog. The 7-Eleven Cycling Team didn't arise out of 7-Eleven's desire to use cycling as a marketing vehicle. After all, the company sold Slurpees, beef jerky, and cigarettes. Cycling was a peculiar vehicle to reach their target audience, but the 1984 Olympics in Los Angeles were on the horizon and other companies were lining up to build the Olympic venues. Arco stepped up to fund the resurfacing of the running track at the Coliseum. McDonald's took on the swimming and diving venue. By the time 7-Eleven's parent company, Southland Corporation, entered the picture, a velodrome was one of the few venues still in need of funding. As a result, 7-Eleven paid to have one built on the campus of Cal State Dominguez Hills in Carson, California. That partnership was parlayed into the formation of a team with Olympic icon, five-time gold medalist Eric Heiden, as the centerpiece. The team grew to dominate the domestic cycling scene and later became the first American team to compete in the Tour de France.
Whatever the origin, once a company adopts a cycling team for marketing purposes or otherwise, the response within the company can lead to a newfound affinity for the sport.
In the case of the former Budget Forklift team from Australia, sponsorship began as a philanthropic endeavor. At first, the employees were understandably dubious, given that forklifts are not a commodity marketed to the general public as readily as, say, vacuum cleaners. But eventually they too caught the bike-racing bug, taking pride in their team's accomplishments, and the bond became stronger — another case of the tail wagging the dog.
That fact is a testament to cycling's hook. If people only catch a glimpse of it, they may write it off as uninteresting, but given enough time to experience the full excitement of the sport, such as through their employer's involvement, they often become loyal fans.
The reception of cycling was more mixed within Astellas's main office. There were employees who took great pride in the team and followed the team's adventures through social media. Some bought the team kit to wear during their weekend social rides. Meanwhile, an employee in the next cubicle might have no idea that the team existed.
Why sponsors choose to support cycling teams
The question of sponsorship efficacy applies at every level of the sport, from professional to beginner. Local cycling clubs consisting of amateur riders between the ages of 15 and 60 actively seek sponsors to help defray the cost of what can be considered an expensive hobby. They face the same difficulties in procuring sponsors as their pro team counterparts, though on a much smaller scale. Angels within are the most common sponsors at the amateur level; usually a club member owns a company and siphons off money to the club. The other common sponsorship at this level is from a bike shop or cycling-related company providing discounts on equipment.
Amateur teams will load up their jerseys, shorts, and socks with corporate logos in an attempt to save money and emulate the look of a pro team. It is also common for clubs to use their sponsorship as currency to recruit new riders to their team, even luring strong riders away from other teams. Within the sport, clubs that operate like a pro team get praised, though there is absolutely no correlation between a club's sponsorship status and a member's ability to race their bikes. And in many cases, members of a club that have a jersey full of sponsors often never see a single penny of that sponsorship. It is either absorbed by the club as a whole or doled out to promising young riders.
This phenomenon of amateur club sponsorship is somewhat unique to cycling. In other expensive sports such as sailing, the burden of cost falls squarely on the participants. There are, for instance, no sponsor logos on the sailboats in the Port Huron to Mackinac yacht race.
Where the model for sponsorship of American cycling got its start is difficult to pinpoint. As late as the 1980s, local clubs were very simple: a collection of enthusiasts banding together and wearing very plainly designed wool jerseys with just a few words embroidered or heat-transferred on the front and back. Around the time of the 1984 Olympics, which were the first Games to use corporate sponsorship extensively and conspicuously, and the rise in popularity of Greg LeMond in 1986, corporate logos became commonplace. When fabric sublimation techniques replaced embroidery and heat-transfer, it became easy to create a jersey that looked like the pro teams. No one ever asked "Should we?" They just did. Suddenly, cyclists had an empty billboard to sell to anyone interested, and they adopted the model that cycling had borrowed from the European peloton, which they knew very little about before the arrival of Greg LeMond.
Ultimately, it's up to each sponsor to decide whether it wants to be involved. No cyclist in their right mind would question it because that would be, in essence, biting the hand that feeds them. And barring a viable replacement for funding, the sponsorship model described above is the one that all teams and clubs continue to follow.
Most cyclists are mercenaries — they simply want to race their bikes and have someone else pay for it. Whether the sponsor is a pharmaceutical company, a convenience store, a dentist, or a car company, no rider is going turn down a sponsor that's willing to support a team.
Matt Curin was an enthusiastic cycling fan with the passion and energy to pursue sponsors relentlessly. In addition to working the hallways at the Astellas corporate offices, he also kept his eyes and ears open for sponsors everywhere he went. He knew of the difficulties of selling cycling, and at Pfizer had learned the fickle nature of sponsors. He knew that a promising conversation with a prospective sponsor might lead to another promising conversation that might lead to another, or it might fizzle out immediately. They fizzled out more often than not, but his passion for the sport was a medicinal cure for those cuts and bruises.
Astellas Oncology had what they felt was an appropriate justification for supporting a cycling team. Frey and Curin had what they felt was a pure motivation for doing so. Together, they were ready to make their foray into the sport.