Momentum Sports fights to keep UnitedHealthcare team afloat
The owner of UnitedHealthcare pro cycling team is struggling to find a sponsor for the coming season.
Heading out the door? Read this article on the new Outside+ app available now on iOS devices for members! Download the app.
On the eve of the August 1 UCI transfer window opening, UnitedHealthcare cycling team co-founder and president Thierry Attias remains confident the team will continue — but it is a tough sell for new sponsors.
After learning that its nine-year partnership with UnitedHealthcare would be ending, team owner Momentum Sports Group prepared for the challenge ahead in a struggle to survive. The news came very early in the year, giving the team plenty of time to prepare financially for the season, although this might mean downsizing the Pro Continental squad for 2019 and beyond.
"I gave everybody an update today of where we are and what we have cooking," Attias said. "We were really pushing hard for a commitment date of July 31 because we know it's critical for the athletes and staff to find jobs, and for the UCI registration. I was hoping to have a sponsor in place by now. In all candor, though we have quite a few opportunities we are still exploring, we don't have a firm commitment from anyone."
Attias co-founded the team in 2002 with business partner, Greg Raifman. The team has been a staple of American cycling for the past 18 years, beginning with Healthnet-Maxxis in 2003, before its transition to Ouch in 2009 and later landing with UnitedHealthcare in 2010. The "blue train" has been dominant on the domestic circuit winning dozens of races, with riders earning multiple national championships between them, and graduating a handful to the WorldTour.
"We have three different projects going on right now in various stages of evaluation," Attias said. "We like to think we're a quality program and that we offer a lot of value, but we need sponsors to think that too. Time is not our friend right now. The longer it takes, the more talented athletes move on. The hardest part is replacing infrastructure — the directors, mechanics, masseuses, etc. It's definitely a risk we run."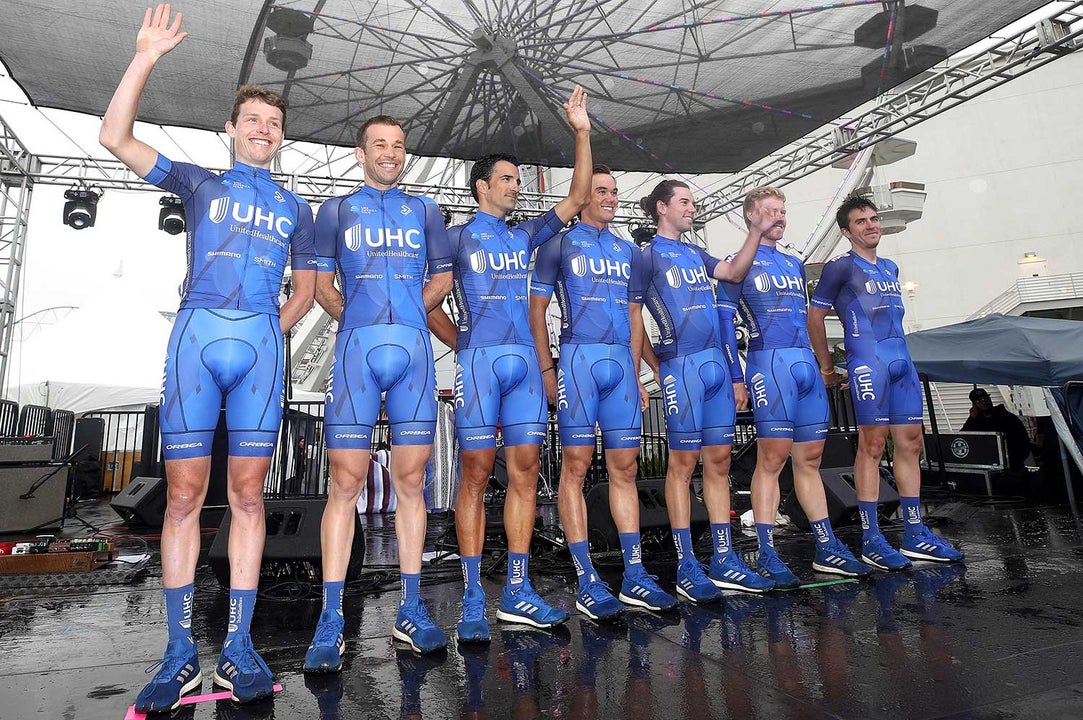 All options are being explored, from keeping the teams as-is to downsizing to one team or changing the UCI level of the team. Heading into August, Attias knows the WorldTour is likely out of reach, even if a partnership is found.
"We're not the ones dictating; we're listening to what the partners have to say and having a discussion as to what level or size of the program best fits their needs," Attias explains. "Growing from a Pro Continental team to WorldTour is not that challenging in terms of paperwork and requirements, but I don't think it's an option anymore."
From the beginning, Momentum Sports had a vision of creating a business out of the team, offering quantifiable value the partners for their investments. Attias believes it is doable to commit to business best practices as opposed to simply running a bike club with a lot of money. Momentum remains focused on providing value and adapting what that means for each partner. Pitching professional cycling to new sponsors is the tough part. Fortunately, recent doping scandals in the news have had no impact on their search.
"I get asked that often, but it really doesn't come up. We really like to point out that a lot of doping is in the rear-view mirror," Attias said. "We're very proud to say we have an excellent record in that regard. The larger issue is not doping or really a dollar thing, it's understanding how to use this asset being a professional cycling team."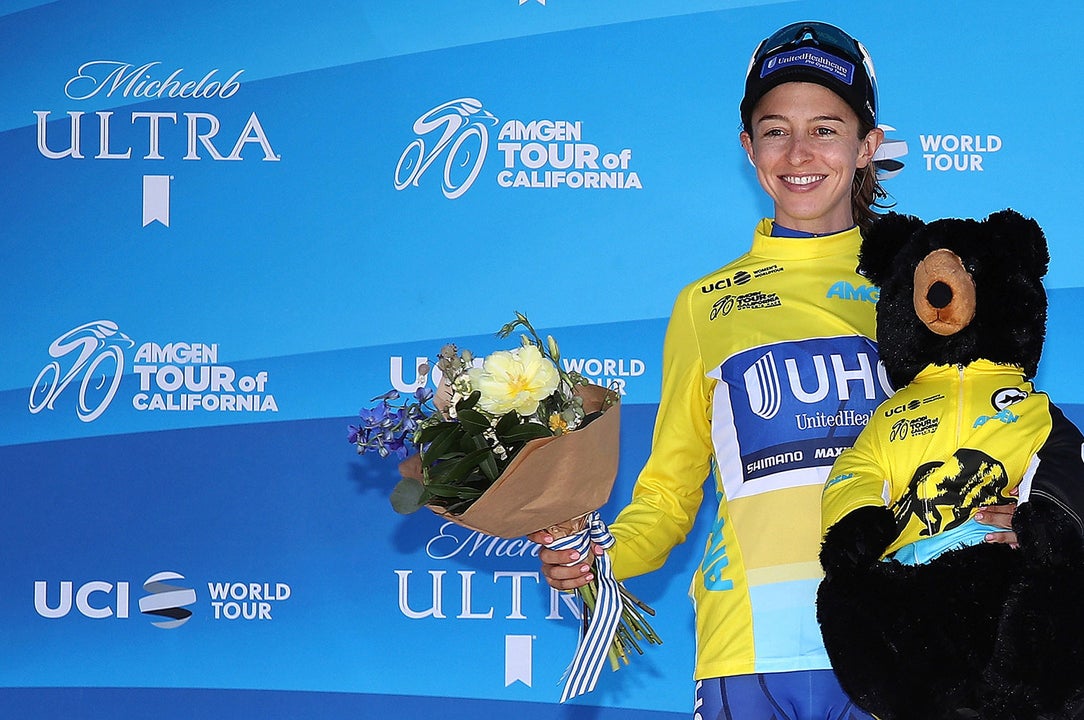 Organizations have a hard time understanding how to use an asset that has such a large reach as cycling does, according to Attias. Teams are not paid for media impressions or any other impressions. This is difficult for some sponsors to understand.
"They're used to paying X number of dollars for a billboard behind home plate," Attias adds. "So, we educate the people doing the evaluations as well as the people considering in making the investment — it's a huge part of what we do. Frankly, USA Cycling should be doing this. The partners invest in an asset that covers media impressions, naming rights, hospitality impressions, and client engagement; often a philanthropic component, and community outreach, there are so many components!"
Attias believes pro cycling's inconsistencies make it a tough sell. What is the team's racing calendar? Besides explaining what invitations it expects as a Pro Continental team, Attias have no way of knowing exactly how many races or events his team will attend. Previously scheduled races may be canceled, or the team may secure an invitation to a larger race, pulling riders away from smaller events on a preliminary plan.
"You're dealing with a lot of ambiguity, and people are used to dealing in concretes," Attias said. "The sport is hard for people to invest in unless they really understand and are in tune to it. The hospitality you can create around a custom RV, or the concierge riders with your athletes, all have huge value propositions. Again, you have to have someone who understands and is willing to extract the value out of the relationship."
For now, the future of the team remains in a holding pattern.
"We have to wait and see how the next options we are pushing forward play out," Attias said. "By the end of this month, it's really too late to build a quality program. You have 30 days to get contracts signed, bank guarantees in place, etc. A lot of our partners put huge financial and equipment resources into our program, like Shimano and Maxxis. They have to know pretty soon, well before the end of August, so they can reallocate those resources. We're hypersensitive to the fact that they have made a huge investment in us. We're keeping everyone appraised of what we're doing until we nail down the one that will get us across the finish line. "