WADA considers changes to clenbuterol rules
The World Anti-Doping Agency says it will discuss changes to rules outlining clenbuterol, the substance that's at the center of the Alberto Contador doping scandal. Officials said that WADA is considering reclassifying the banned anabolic to create a threshold level that would trigger a positive doping…
Heading out the door? Read this article on the new Outside+ app available now on iOS devices for members! Download the app.
The World Anti-Doping Agency says it will discuss changes to rules outlining clenbuterol, the substance that's at the center of the Alberto Contador doping scandal.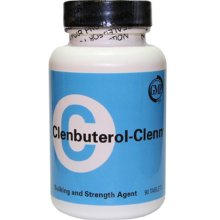 Officials said that WADA is considering reclassifying the banned anabolic to create a threshold level that would trigger a positive doping case.
WADA's science director Dr. Olivier Rabin, speaking at a symposium on doping detection, said that the issue will be discussed at a meeting next week in Montreal.
"There are very few cases of clenbuterol so it's not impossible to handle on a case-by-case basis," Rabin was quoted by Reuters. "We could make recommendations to the WADA executive committee to say over some level it's definitely doping, and at another level it could be further consideration in a context of previous results or future results of the athlete."
Whether or not that would affect Contador's ongoing clenbuterol case remains to be seen. Any official rule changes would not occur until WADA's board meetings in September. Contador's appeal before the Court of Arbitration for Sport has been postposed from an early June date until at least early August, opening the door for his participation in the 2011 Tour.
Rabin's comments come on the heels of another clenbuterol case, this time involving players from the Mexican national soccer team who tested positive for clenbuterol. Federation officials say the five players ate meat in Mexico before traveling to the United States for a tournament. Contador also contends that the minute traces of clenbuterol entered his system after eating what he says were steaks brought from Spain to France that were contaminated with the banned substance.
Rabin's comments seemed to confirm a growing consensus that accidental contamination of clenbtuterol is possible.
"The fear of meat contamination by doping substances is nothing new. Before it was testosterone and now we are facing clenbuterol. With a limited number of countries there is the risk that meat can be contaminated by clenbuterol, something which is in the scientific literature," Rabin continued in Reuters. "We have to be careful because the concentration is not always the same order of magnitude. We have to take into account the context. We are reviewing the data and will make recommendations to the executive committee, who could make an adjustment to the rules, if needed, or they could say we want it to remain at the same level."
Many of the recent spate of clenbuterol positives have come from countries like Mexico and China, which have less stringent control on the application of the drug in livestock. In Europe, clenbuterol use has been banned since the 1990s and its use is much more limited in scope than in the developing world.
WADA's comments will only further complicate that already complex and controversial "caso Contador." WADA joined the UCI in appealing the Spanish cycling federation's decision to clear Contador on doping allegations in February.