The Dirt: Courtney 10th at Albstadt World Cup; Ironman may take over Breck Epic
American Kate Courtney lands a top-10 result at Albstadt MTB World Cup after strong showing in short track race.
Heading out the door? Read this article on the new Outside+ app available now on iOS devices for members! Download the app.
Welcome to The Dirt, the weekly news round-up on what is happening in the worlds of gravel, mountain biking, and all things rough and dirty.
After an opening round in South Africa, the UCI Mountain Bike World Cup's cross-country series returned to European soil last weekend, and Kate Courtney (Specialized) led the American contingent with a 10th-place finish in the women's XC race. World champ Jolanda Neff (Kross) won the race, 5:24 ahead of Courtney.
Courtney's race was likely aided by a sixth-place result in the short track XC event earlier in the weekend, six seconds behind her teammate and winner Annika Langvad. A new addition to the World Cup's slate of events, the STXC gives top finishers a better position in the start grid. Courtney finished sixth in that Friday race, which put her on the front row in Sunday's XC race.
Two other American women also raced well in that debut STXC race — Chloe Woodruff (Pivot-Stan's No Tubes) was ninth, and Erin Huck was 11th. Woodruff finished the slippery XC race 27th. Huck did not finish after crashing and breaking a bone in her hand.
In the men's race, Mathieu van der Poel (Corendon-Circus) won the men's STXC, and world champion Nino Schurter (Scott-SRAM) took yet another World Cup victory in the XC. Luke Vrouwenvelder was the top American in the XC at 69th.
Also of note, American Haley Batten (Luna) was ninth in the under-23 women's race. Christopher Blevins (Specialized) was riding well in the top five of the U23 men's race but was set back by mechanicals in the muddy race and fell back to 52nd.
[instagram url="https://www.instagram.com/p/Bi-jNIIBBv_/?hl=en"]
Ironman may partner with Breck Epic
The Summit Daily News reports that Ironman has been in talks with Breck Epic promoter Mike McCormack to take over his six-day mountain bike stage race in Breckenridge, Colorado. The idea would be to make it a qualifier for the Asaba Cape Epic, another MTB stage race, owned by Ironman and held in South Africa each March.
"What the town of Breckenridge offers," Ironman U.S. Midwest regional director Frank Lowery told the Breckenridge town council on Tuesday, "along with the destination and what Mike has created in regards to the trail maintenance and what it adds to us long term in terms of what we are trying to create in the mountain biking world, it just seemed like a great fit."
"They were looking for the property to represent their brand in North America," McCormack added. "And there are a couple of races that qualify for inspection, and I think our's sort of distinguished itself as 'the fun guys.' And fun is a big part of the experience."
Read more on the Summit Daily News >>
Mountain lion kills mountain biker in Washington state
Adventure-Journal reports that Sonja Brooks, 32, was killed Saturday by a mountain lion while mountain biking in Snoqualmie, Washington. She was riding with a companion, Isaac Sederbaum, and although they tried to scare off the 100-pound cat, as experts recommend, it chased after the riders, first attacking Sederbaum and then Brooks.
According to Seattle's Q13 Fox affiliate, Brooks was a chapter leader for Seattle's Friends on Bikes, which promotes diversity in cycling, focusing "primarily on women of color and trans and gender non-conforming people of color."
Read more on Adventure-Journal >>
Mountain bike parks open up for the summer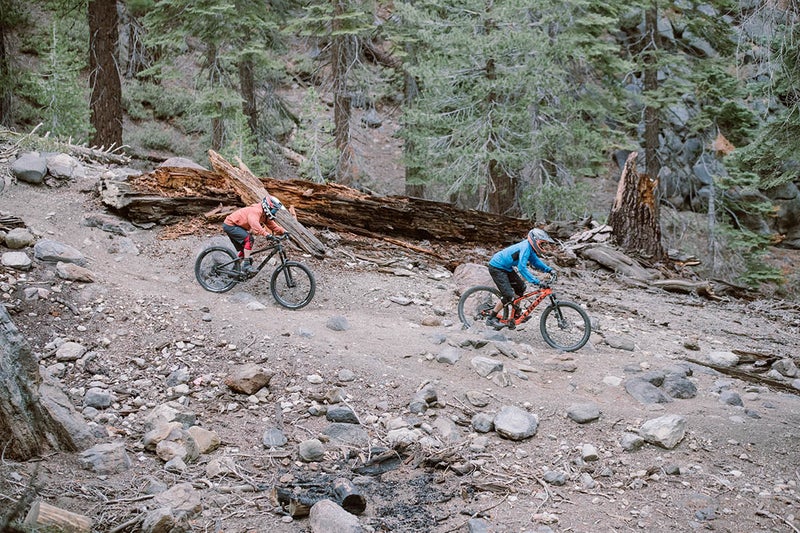 With the snow melting out, the chairlifts are running again, and downhill mountain bikers are getting back on the trails at a few major resorts around North America. Angel Fire Bike Park in New Mexico opened for the summer on May 18. It will host the Scott Enduro race June 9-10 and the Revolution Enduro July 21-22. Angel Fire also has a Guerilla Gravity Scavenger Race on the calendar for August 11, a Trek Dirt Series Women's clinic planned for September 29-30, and a final weekend of racing on October 13-14, the Gravity Games.
Farther West, California's Mammoth Mountain and Snow Summit Bike Parks will open for the summer season May 25. Snow Summit will kick off with a weekend of live music. Mammoth is trying something new this season, allowing e-bike access in the park, as well as a fleet of demo e-bikes.
Blowin' up my feed: Almanzo 100
The Midwest gravel season rolled on at Almanzo 100, a 100-miler that starts and finishes in Spring Valley, Minnesota. Our own managing editor Chris Case was out in the Land of 10,000 lakes to ride the hilly gravel roads (6,900 feet of climbing… yikes!) and check out some new gear from Shimano.
[instagram url="https://www.instagram.com/p/BjDb-lwBZ3I/"]
[instagram url="https://www.instagram.com/p/Bi93xG_gUwi/"]
[instagram url="https://www.instagram.com/p/BjAHq1dlji_/"]
[instagram url="https://www.instagram.com/p/BjF4gZDBmp8/"]
Carson City Off-Road gets funky
The Epic Rides mountain bike series organizers have again booked some big acts for the Twin Peaks Brewing Co. Concert series at the Carson City Off-Road, the third race in the series following Whiskey Off-Road and Grand Junction Off-Road.
MarchFourth will headline the show with its cross between funky New Orleans brass band music and a circus troupe, even including dancers with stilts. The Desert Rhythm Project will open for MarchFourth with a blend of funk and soul with roots and reggae.
Carson City Off-Road is coming up, June 15-17, and registration fees will increase May 31.
Got some news you'd like to share in The Dirt? I'd love to hear from you. Please email me your news and updates on all things gravel and mountain biking.