Those who left us — notable deaths in 2022
In memoriam: Notable people within the racing community who died in 2022.
Photo: Steve Welsh/PA Images via Getty Images
Heading out the door? Read this article on the new Outside+ app available now on iOS devices for members! Download the app.
In 2022, the international peloton said goodbye to many leading riders, sport directors, managers, and journalists, all of whom had great impact on the sport of cycling during their lifetimes.
VeloNews is highlighting and paying tribute to some of the well-known figures who left us in 2022.
Below are this year's notable passings in international cycling:
Julio Jiménez, 87
Nicknamed the 'Watchmaker of Ávila,' Jiménez was perhaps Spain's greatest pure climber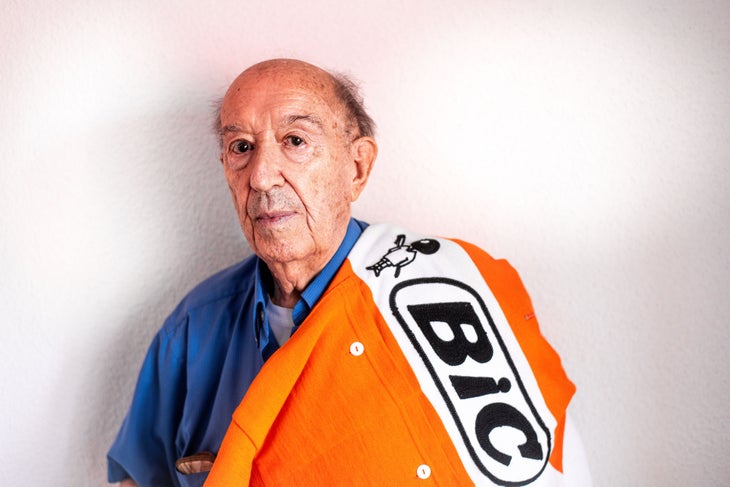 When VeloNews met Julio Jiménez in the fall of 2021, his eyes lit up as he remembered his famous battles against the likes of Eddy Merckx and Fédérico Bahamontes.
Though he never won the Tour de France, he was perhaps Spain's greatest pure climber.
Also read: Spain's greatest climber? VeloNews meets Julio Jiménez
Growing up in post-war Spain, Jiménez worked in a family watch shop — think practical farmer's watches and alarm clocks, not fancy wristband stuff — learning the patience and tenacity to repair these functional time pieces that later helped him in his racing career.
He turned pro late, and made up for it with blazing results than spanned a decade. He was teammates and lifelong friends with Jacques Anquetil, who earned his fame racing against the clock, and became bitter enemies with compatriot Bahamontes, the first Spanish rider to win the Tour.
Bahamontes never liked the share the spoils, while Anquetil was generous to the gallant Spanish climber. He specialized in climbs, and helped usher in the era of climbing specialists that would change the face of the sport.
He died after being involved in a car crash.
Richard Moore, 49
Acclaimed journalist and podcaster brought passion, insight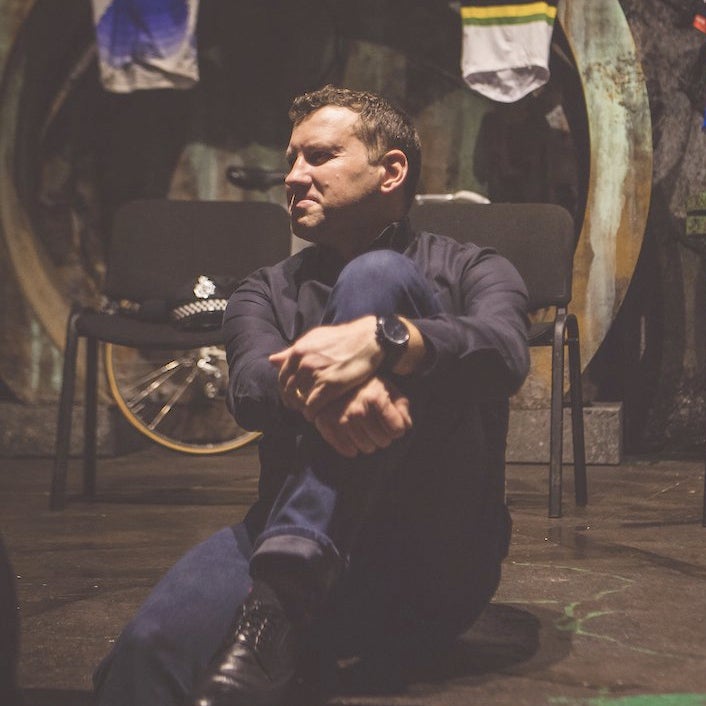 Everyone who knew Richard Moore loved him for his laugh, his passion, and his insight.
Moore was one of the founding members of The Cycling Podcast and the author of several high profile cycling books. He died suddenly after returning home from covering races during the spring classics at Gent-Wevelgem.
Moore had deep roots to cycling, and as a racer he competed in the Commonwealth Games. He later transitioned into a journalism career, and wrote several highly acclaimed books, including "Slaying the Badger," a gripping account in 2012 of the rivalry between Greg LeMond and Bernard Hinault. Moore helped start The Cycling Podcast in 2013.
Noel Dejonckheere, 67
A former racer helped nurture a generation of American pros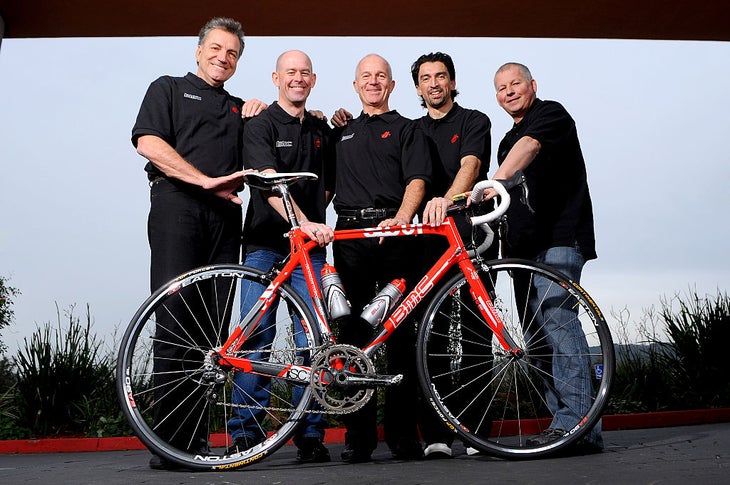 Noel Dejonckheere was a top-level pro for more than a decade, but it was his role as mentor to generations of young American riders where he left his most indelible mark.
The Belgian's cycling career began after he won the amateur points race at the UCI track World Championships in 1978. He turned pro in 1979 and raced professionally on the road for 10 years, with victories in the Vuelta a España.
After retiring from the peloton, Dejonckheere had managerial roles at both 7-Eleven/Motorola and BMC Racing, in addition to directing USA Cycling's U23 development program in Belgium.
Dejonckheere spent nearly eight years at 7-Eleven/Motorola before becoming the director of USAC's development program in Belgium. For a decade, he directed the U23 programs and ran the National Team House in Izegem, Belgium.
In 2010, Dejonckheere left the US governing body to join the BMC professional team as European operations manager and assistant director sportif. He had that role for seven years.
Dejonckheere died following a long illness.
Sule Kangangi, 33
Kenyan pro was just starting to leave his mark in gravel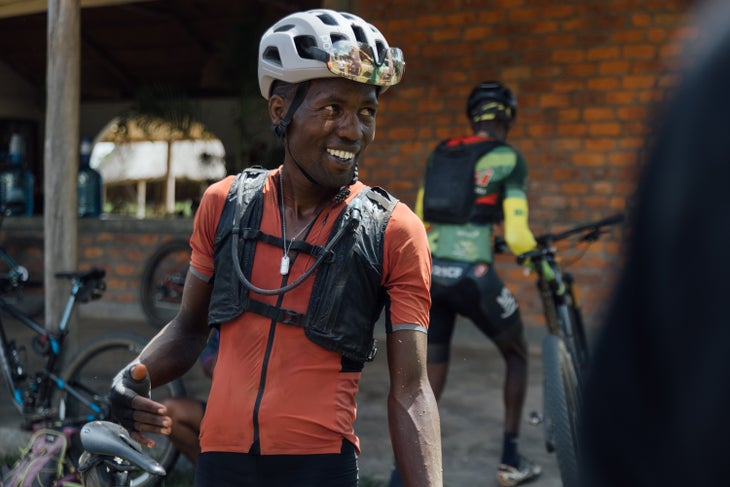 Suleiman "Sule" Kangangi was a trailblazer across his career and helped open doors to an entire continent.
The 33-year-old Kenyan raced on the road with Kenya Riders Downunder, the first UCI continental team to be registered in East Africa. He moved to Bike Aid, where he raced from 2017-2020. In 2017, Kangangi was third overall at the Tour du Rwanda.
Also read: Kangangi dies from injuries from crash
Kangangi transitioned to off-road racing and was a founding member of the newly formed Team Amani, a squad of off-road riders from Kenya, Uganda, and Rwanda. He was the captain of the team, bringing with him a wealth of experience from racing on the road.
Kangangi died from injuries in a crash while racing in Vermont.
Brian Robinson, 91
The first British rider to win a Tour de France stage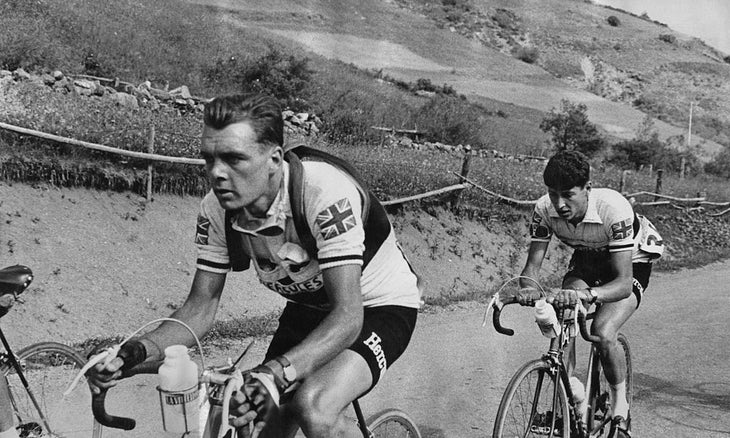 Brian Robinson was decades ahead of his time. In 1955, he was a trailblazer who became the first British rider to finish the Tour de France.
Also read: Trailblazing UK rider Robinson dies at 91
In 1959, he became Britain's first Tour stage winner with a win from Annecy to Chalon-sur-Saône.
Robinson was among the first pioneers who broke into the continental European-centric peloton and helped pave the way for the British era and the Team Sky/Ineos domination more than 50 years later.
Moriah Wilson, 25
New foundation to honor the late cyclist's legacy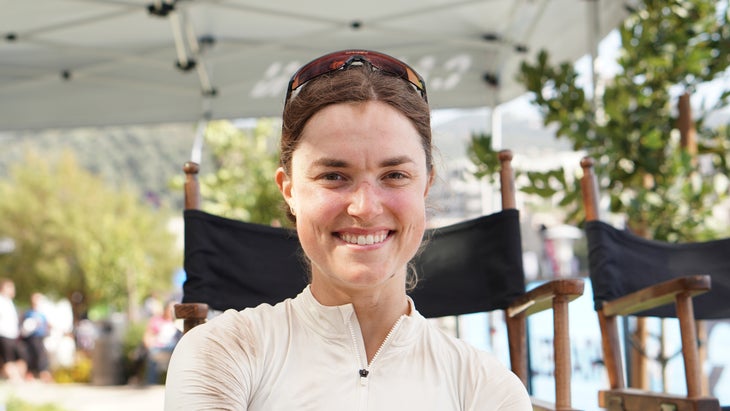 One of the more tragic stories in 2022, Wilson's life was cut short in unimaginable horror.
Everything that happened that night in Austin, Texas, is in contrast to the character and personality of the rider who was on the cusp of cycling stardom.
Also read: Friends ride in silent homage for Moriah Wilson
Wilson was a top skier with an athletic background who blossomed in the burgeoning gravel scene. After a string of top results, Wilson had left her job to pursue racing full-time.
Wilson grew up in East Burke, Vermont. She skied competitively throughout her youth, continuing to compete at Dartmouth College, where she also played soccer. She graduated with a degree in engineering.
This summer, family, and friends created the Moriah Wilson Foundation, an organization that will help create equitable access to sports, recreation, and educational programs for populations that might otherwise be overlooked.
A trial in the case is scheduled to begin in June, Austin officials confirmed.
Rab Wardell, 37
A mountain biker who died just days after his biggest win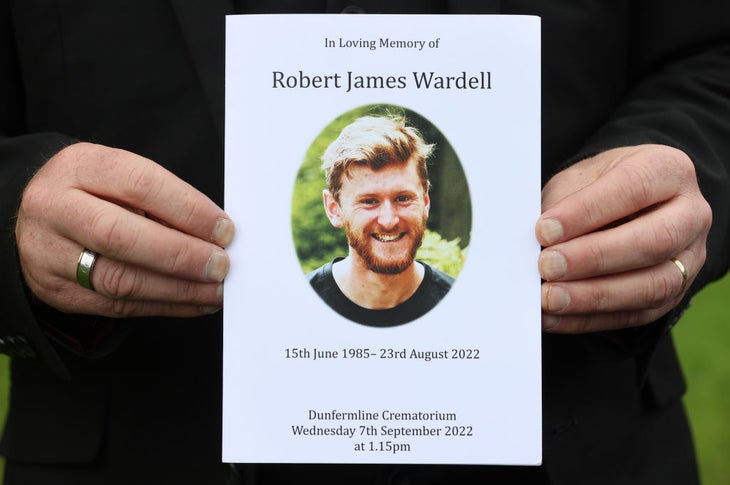 The popular rider had just won the Scottish mountain bike XC championship in August when he died in his sleep two days later.
The former Commonwealth Games cyclist set a new record time for completing the West Highland Way in 2020, BBC reported.
Wardell was the partner of two-time Olympic champion Katie Archibald, who tried desperately to save her partner after he suffered a fatal cardiac arrest in bed beside her.
Davide Rebellin, 51
Italian renowned for his tenacity and long-running career that spanned parts of four decades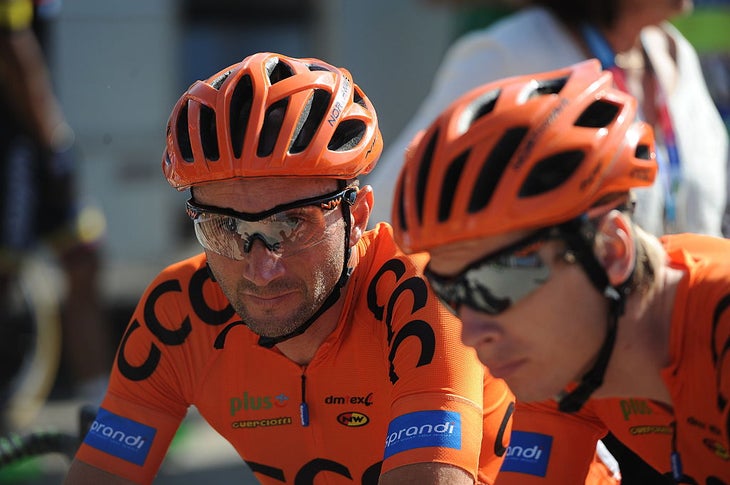 The Italian rider was the last of his generation to still be racing. In fact, he only retired a few weeks before he was struck and killed by a truck during a training ride when tragedy struck.
Rebellin's career spanned parts of four decades. Turning pro in the early 1990s after racing as an amateur at the 1992 Barcelona Olympic Games, Rebellin was part of Italy's "golden generation" that ruled much of the 1990s and the early 2000s in both stage racing and classics. Rebellin won the rare Ardennes treble but saw his legacy marred by a doping positive during the 2008 Olympic Games, a charge he denied.
Vittorio Adorni, 85
Giro d'Italia winner and world champion later helped usher in the WorldTour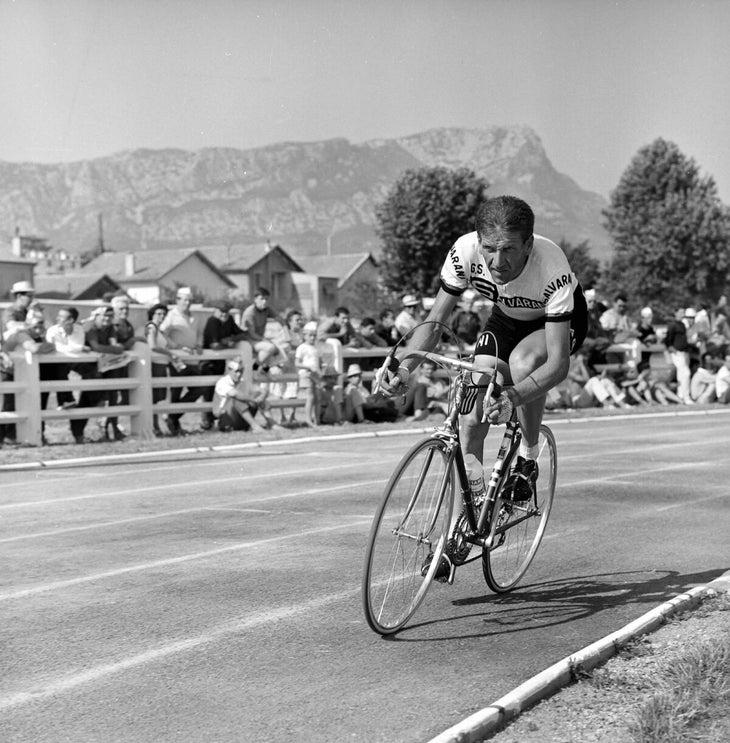 Vittorio Adorni enjoyed successes on the road and later behind closed doors as a key player in the formation of what would become the WorldTour.
Also read: Vittorio Adorni dies at 85
The always elegant Italian looked sharp on and off the bike. He won the 1965 Giro and the world title in 1968 and was part of the generation that carried Italian cycling past the Coppi-Bartali era.
The affable Adorni seemed to get along with everyone, skills that helped him later in his career when the served on the UCI's management committee.
Adorni helped smooth some feathers during some turbulent times with struggles between the cycling governing body and Tour de France owners ASO and helped usher in what is now the WorldTour.
He died after falling ill and being transported to the hospital during the holiday season, family members confirmed.
L'année 2022 aura vu disparaître de grands champions, hommage leur soit rendu…

— David Guénel (@davidguenel) December 27, 2022
Others who died in 2022
January 2022: Bernard Quilfen, 72
A winner of a stage in the 1977 Tour, the Frenchman was later a sport director, with stints at Casto and Cofidis.
March 2022: Samuel Cabrera, 61
He rode to 11th in the 1986 Tour, the Colombian was part of the generation of Colombians who lit up the European mountains in the 1980s.
April 2022: Hans Junkermann, 87
A German six-day rider who also hit top-10s in both the Giro d'Italia and Tour de France.
May 2022: Deborah Shumway, 67
The American all-rounder was third in the 1984 Tour de France Femmes and could shine in all terrain.
July 2022: Bernard Labourdette, 75
The French rider won a stage in the 1971 Tour.
July 2022: Jean Bobet, 92
The French rider was the brother of celebrated rider Louison Bobet. He won several races, including Paris-Nice, and later worked as a journalist and writer.
August 2022: Herman van Springel, 79
The Belgian rider raced from 1970 to 1980 and was nicknamed "Monsieur Bordeaux-Paris" for his seven wins in the race.
September 2022: Efrain Forero, 92
The first winner of the Vuelta a Colombia.
October 2022: Gerben Karstens, 80
Nicknamed the "clown of the peloton" for his antics, the Dutch rider was also a capable winner, taking stages in all three grand tours.
November 2022: Henry Anglade, 89
The French rider was second in the 1959 Tour de France and twice won the French national title.
December 2022: Ercole Baldini, 89
The Italian won bundles of big races, including the world title and an Olympic medal.