Catching up with Levi, Ted, Ryder, Chris and Tejay
VeloNews' European correspondent Andrew Hood has had a chance to touch base with some of the top U.S. road pros in recent weeks, and he's gathered up highlights from their 2010 campaign and what they expect for the coming season.
Heading out the door? Read this article on the new Outside+ app available now on iOS devices for members! Download the app.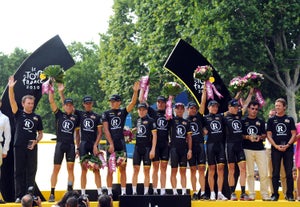 VeloNews' European correspondent Andrew Hood has had a chance to touch base with some of the top U.S. road pros in recent weeks, and he's gathered up highlights from their 2010 campaign and what they expect for the coming season.
What was the highlight of your 2010 season and why?

Levi Leipheimer (RadioShack): It's hard to pick a highlight for 2010. I came up short in both California and the Tour de France. I was able to get up on the podium of both of those races, however, with third in Cali and for the team classification in the Tour, so I'd say those are the highlights of the 2010 season.
Ryder Hesjedal (Garmin-Cervélo): I would have to say the highlight was the Tour de France. I was able to test myself to new limits and learn a lot in the process. I can't not mention eighth overall in the world ranking. That really sums up the rest of the year as a whole.
Tejay Van Garderen (HTC-HighRoad): Winning the team time trial at the Vuelta a España in stage 1 was the highlight of the 2010 season for me. It was so nerve-wracking being part of such a strong, motivated team. And having it be the first day of my first grand tour and in the dark under the lights made it an incredible experience.
Chris Horner (RadioShack): Highlight of the season was the Tour of the Basque Country — because it's always fun when you're on good form.
Ted King (Liquigas-Cannondale): Completing another Giro d'Italia was definitely towards the top of the highlight reel. Racing a grand tour is such an amazing and unique experience that every time you're in one, it's an once-in-a-lifetime opportunity.
Where do you spend your holidays in off-season? Why that locale? What do you do?

TVG: I don't think I've spent more than 10 days in one place the whole off-season. I was up in Aspen with my girlfriend and then to Fruita for some sick mountain biking. After that, I went to visit a friend in med school in St. Louis, then I went to San Diego for 10 days of warm-weather training, but to make sure I wasn't too serious, I snuck in two days at Las Vegas. After that, I went to Fort Collins for the holidays.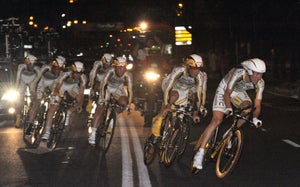 RH: My off-season always starts back on Vancouver Island in Victoria, getting outdoors and away from the tarmac is always high on the list. After that, it's Maui for the beach and biking until New Year.
LL: I spend most of my time at home during the holidays training. We travel so much throughout the year that the off season is a time to recharge and stay put.
CH: I spend my off-seasons and holidays in Bend, Oregon, and San Diego, California — get to see the family in Bend, and then head south when it's time to start training again. Ride a little and do other outdoors stuff during the break and then back on the bike full-time when the season starts again.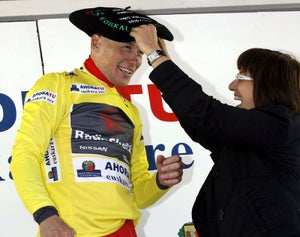 TK: I've been all over the place since the end of the 2010 season. I started my off-season Down Under after the worlds for a week staying with some extended family who live right there in Melbourne. Next, I was home in New Hampshire with my immediate family. In November, I headed out to Napa Country to get back on my bike and escape the impending winter weather in New England. December saw me head over to Italy for a few weeks of meetings and our first team camp. After Christmas at home I visited Craig Lewis in Greenville, South Carolina, for a week of better weather.
One race you'd like to win in 2011?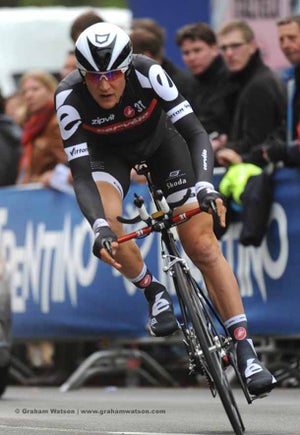 RH: Liège-Bastogne-Liège is one that I have circled. I feel like it is the monument I am best suited to, that along with it being the last spring classic its always one of the best races of the year. Anything at the Tour de France would be nice as well.
CH: A stage of the Tour — for obvious reasons.
TK: The Tour de France. Oh wait, did you mean one that I actually stand a chance at winning? Realistically I'm aiming for stages of California and Colorado. As the first American to ever sign with Liquigas, it would be perfect to show my ability by winning on home soil.
TVG: The Tour of California would be amazing to win. Being an American and having such a big race on home soil is really very special.
LL: I want to take back the Tour of California crown and I believe the course in 2011 really suits me well. The TT is the same course I won three times before and the Mt. Baldy stage is going to be the first true mountain finish in the race's history.
What do you most look forward to at the start of the 2011 racing season? Why?

TK: I'm pumped to be entering my third year of professional racing in Europe. I understand so much more about how to read races, how to train for the longer more grueling races, and what to expect day in and day out. The success Liquigas-Cannondale has had the past few years and especially with the momentum from 2010 carries with it a lot of weight and expectations coming into 2011. So the new team, new colors, new language, new race program … cumulatively all of it makes me extremely excited to start this upcoming season. I have every intention of surprising a number of people in 2011.
CH: Getting out on the bike again for some nice long rides.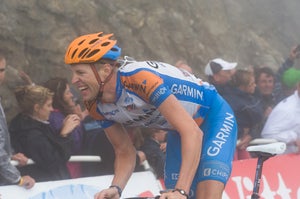 RH: The thing I look forward to the most about a new season is a chance to improve.
LL: I'm looking forward to racing, I spend a lot of time training hard in the winter and it's fun to put all your hard work into action.
TVG: I look forward to starting in bigger races and having more pressure to perform. Last year, there was very little pressure on me as far as results. This year, I think there will be more opportunities for me to be the key guy.
— Compiled by Andrew Hood