Phil Gaimon Blog: There was a race in Oregon, too
Editor's Note: Phil Gaimon, 25, is a Velo magazine columnist and third-year pro racer for Kenda-5 Hr Energy Presented by Gear Grinder. He has an English degree from the University of Florida, and owns online stores at podiumcycling.com and sharethedamnroad.com.
Heading out the door? Read this article on the new Outside+ app available now on iOS devices for members! Download the app.
While you were watching all those overpaid Europeans slide on their butts down the Alps, my teammates and I were doing a real race in Bend, Oregon: The Cascade Classic. This is one of my favorite cycling towns, with great host housing, big crowds coming out to scream at us, and the most fish tacos per capita outside of Mexico (I averaged 2.57142857 tacos per day).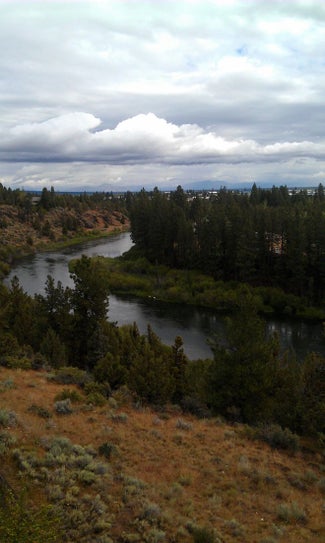 Things came together pretty well for Kenda at Cascade, despite a lackluster start at the prologue, where we all opted for more skin on our knees, but less winning. I suppose if someone had pre-ridden the course 75 times, used knobby tires, and had no interest in their personal well-being, they could have taken all the off-camber, blind turns at full-speed. I, on the other hand, braked, turned, and then sprinted until it was time to brake again.
Stage 1 went better. It started with a long descent. I pedaled five times in the first hour, and that was just to get up to speed after I dodged all the crashed bodies, including teammate Spencer Gaddy, who whacked his head and ended his stage race. Roman Kilun slipped into a break after the first climb to take the pressure off me, but there was no stopping RealCyclist's 1-2 punch of Grajales and Mancebo at the finale. Apparently Caesar has been training at altitude in Colombia, doing three-hour climbs the last month. I did a local race in North Carolina, so I came in fifth.
Stage 2 was a time trial: all uphill on the way out, and then turn around and wish you had a bigger gear for the way back. I was tied with Zirbel's time at the turnaround, spun my 56-11 the whole way back, and he still put a ton of time into me, as did (shocker) Mancebo, but Ben Day picked up my slack with a respectable 8th place.
Stage 3: See stage 1, except there was a climb at the beginning, Spencer didn't crash, and I came in seventh.
Stage 4 was the downtown criterium in Bend. Only the top 150 riders were allowed to start the race, so with 208 dudes registered, there was a bit of a race at the back as well as the front leading into the crit. Our boys came out on the wrong end of that one, and we ended up losing Isaac Howe and Shawn Milne, our two sprinters, leaving us a bit rudderless on the day.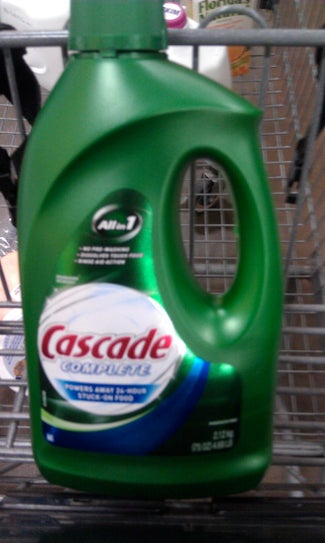 The good news was that having no goal for the stage other than me finishing in the front group led to a pretty relaxing atmosphere. "Phil, you've gotta watch … whoever's behind you on GC" was the advice from director Frankie Andreu. To be honest, though, I didn't even know there was a break up the road until we'd been lapped. Suddenly, all the directors watching the race were either super pissed-off because they'd missed it, or holding panicked instructions on their whiteboards, like Bissell's "FIND ANDY" (Jacques-Maynes), who had apparently lapped the field and was in need of a leadout (Frankie just drew us a picture of a house with a stick figure family next to it).
All-around nice guy (and former Kenda rider) Rob Bush won the stage, which was nice to see. Rob eats raw liver daily, and drinks unpasteurized milk, making him more of a man than I am. I don't think that's what makes him so fast, but he should keep it up anyway, just in case.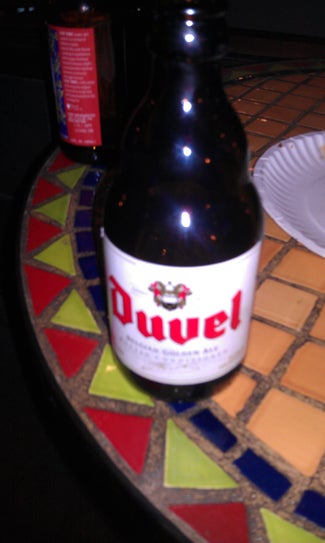 The final stage was the Aubrey Butte circuit race: five laps on a tough course in the heat of the afternoon. The goal for the day was to cover the breaks, and try to get me up the road to slide up a few GC spots. Ben and Jim Stemper dragged me in to a couple promising moves, but I ended up coming in with the big group to keep my eighth overall.
A late break finally formed, containing teammate Bobby Sweeting, and most of the Garmin team. Bobby wisely didn't work with the argyle armada (Bobby's no fool), which gave him the gas for a late attack, taking home one of the biggest wins for the team to date. He barely had enough time to pee in a cup and make his flight back to Connecticut. Bobby's a full-time engineer at Cannondale, and had to work Monday morning. Between winning the stage and having a real job, he sort of makes the rest of us look bad. Also, he stole my flip-flops, but I'm still glad he's on the team.
Jim and I got up a 4 the next morning to head to Park City, where we'll hang out with sponsors Masi and Mercury at Dealer Camp. Frankie was supposed to join us, but then his kids started crying on the phone about missing their daddy, and he bailed on us. I'm going to call him and cry tomorrow to see if he'll change his mind, but I'm not optimistic.
This weekend, I'll be at Jeremy Powers's Grand Fundo ride in Massachusetts. This week is the closest thing I'll get to a vacation this year, and I'm pretty excited to hang with the New England folks, and hear some of JPow's mixed tapes. Something tells me I'll have something to blog about afterward.
Editor's Note: Phil Gaimon, 25, is a Velo magazine columnist and third-year pro racer for Kenda-5 Hr Energy Presented by Gear Grinder. He has an English degree from the University of Florida, and owns online stores at podiumcycling.com and sharethedamnroad.com.