Phil Gaimon Blog: Watch out for cobras, monkeys and pandas
I'm on the way back from the last race of the year, for me, and for Kenda–5 Hr-Geargrinder (as always, sorry for the mouthful, but the sponsors paid for it, so it's the least I can do).
Heading out the door? Read this article on the new Outside+ app available now on iOS devices for members! Download the app.
Editor's Note: Phil Gaimon, 25, is a Velo magazine columnist and third-year pro racer for Kenda-5 Hr Energy Presented by Gear Grinder. He has an English degree from the University of Florida, and owns online stores at podiumcycling.com and sharethedamnroad.com. Phil's previous blogs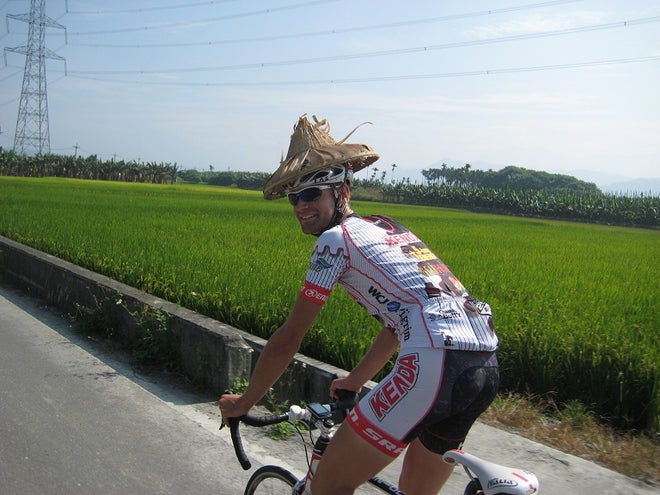 I'm on the way back from the last race of the year, for me, and for Kenda–5 Hr-Geargrinder (as always, sorry for the mouthful, but the sponsors paid for it, so it's the least I can do).
We had a team of five for the Taiwan Cup UCI road race. Four of us showed up early: myself, Chris Monteleone, Luca Damiani, and Isaac Howe. We went to the southwest part of the island , where Kenda's factory is located, to join them in a ride celebrating the 48th anniversary of the company. We had great hospitality from the sponsors all week, including some awesome meals, some of which were even edible by Americans, and a tour of the tire factory, where we watched the tire and tube-making process from beginning to end. Actually, we watched it from middle, to end, to beginning, to middle again, because the tour guide was new, but we got the gist. It was pretty cool to see all the different materials, the million steps in the process from raw rubber to finished product, and all the other tires Kenda makes, like tires for wheelchairs, lawn mowers, and golf carts. Somehow, I still haven't been hooked up with any sweet car tires.
We also had some unbelievable training rides. I would never have considered Taiwan as a spot for tourism or cycling until this trip, but the rides there were some of the best I've ever done, no joke. Since they actually use bikes for transportation in Taiwan, there are bike lanes everywhere, and out in the country, bike-specific roads connect all the small towns, sometimes through really tight, barely-paved paths, which were fun to rip with tubulars, although Isaac was always scared of cobras on the smaller roads, which is no way to go through life, and not a bad way to die, if you ask me. We didn't see any snakes (insert dirty joke here), or pandas or monkeys for that matter.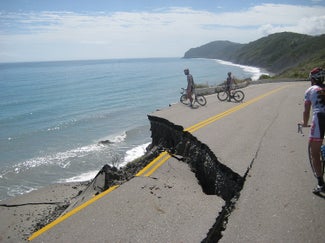 On our longest ride, I saw a straw farmer's hat in the road, obviously needed it for a souvenir, and wore it on my back for the next 80 miles. It was a little dirty and beat up (OK, it was rotting and gross, but I tried to wash it, and you have make sacrifices to look good). The race organizers posed for pictures with me, and before I left, they gave me a new one! So now I have two souvenir farmer's hats I don't know what to do with, but I'm still really happy about it.
As usual, there was also a race. Frankie and Roman came to join us late, not unlike rock stars. It was just a one-day race, and went about how you'd expect for a long road race this late in the year: a big break got away at kilometer zero, and no one cared enough to chase. We had Luca in the move, and he pulled off a respectable eighth place.
I'm on hour 12 of traveling now, with something like 20 left, and I'd already murder everyone I know and love for a shower and a decent meal (it's funny because my mom will read this). Overall, though, I had a great trip, and I would absolutely recommend Taiwan if you're interested in a tropical cycling adventure, and I'd be glad to send anyone some GPS files and routes. I have a ton of great pictures if you friend me on Facebook or follow @philgaimon on twitter. If you go, just watch out for cobras, and if you see any monkeys or pandas, I'm going to be pissed.