Todd Wells recaps his career highlights
Multi-time national champion Todd Wells recaps the best moments from his 17-year professional career.
Heading out the door? Read this article on the new Outside+ app available now on iOS devices for members! Download the app.
Todd Wells has no regrets from his 17-year career in pro cycling, which he brought to an end this week.
"Nope, I wouldn't change anything," Wells told VeloNews. "I'm pretty happy with the way that everything turned out. I never thought I would have raced for so long."
Wells was the most decorated off-road racer of his generation, with three national titles in cyclocross and cross-country mountain bike racing, as well as three wins at the Leadville 100 race and three trips to the Olympic games. His career spanned multiple generations. In his early years, he lined up against John Tomac, Ned Overend, and some of the founding fathers of cross-country mountain bike racers. In recent years, Wells battled against Howard Grotts, Tobin Ortenblad, and some of the brightest young stars of American cycling. Throughout that span, Wells participated in far too many bicycle races to count. For his final interview, we've asked Wells to recall some of his favorite memories from his career.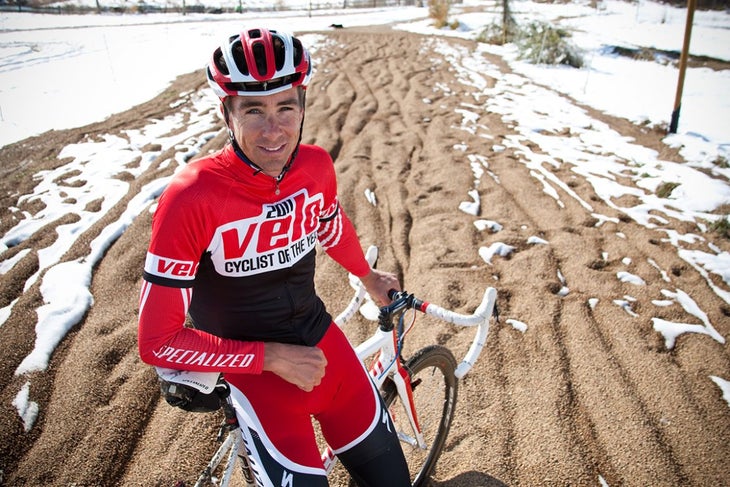 The NORBA series
Todd Wells: In general I remember the parties. We had a great one in Snowmass [Colorado] after the season finale one year. We shut down the bar. We got thrown out. I think security was chasing after Carl [Decker]. It was crazy. Then, of course, there is Mount Snow which was always a big race for me. We'd go to the Silo and have a big party, and the vibe of the event was great. We'd race against each other flat-out on the weekend and then we all went out together. There was a lot of camaraderie across all of the disciplines. It was one of the really unique parts of the NORBA scene that we don't have today.
2001 national cyclocross championships
TW: I had made my big comeback after finishing school and working for a while, and [Marc] Gullickson had gotten me on the Mongoose team. I just wanted to get some free bikes and race, and I thought cyclocross bikes looked really cool. That was honestly a big motivator. I wanted to try and help Gully win to repay him, and I rode with him for most of the day, and when it became apparent it wasn't going to happen for him I went ahead. I caught Tim [Johnson] and won. That was the first race I did as a cyclocross racer where bunny hopping the barriers made a huge difference. I was surprised by how many people paid attention to that.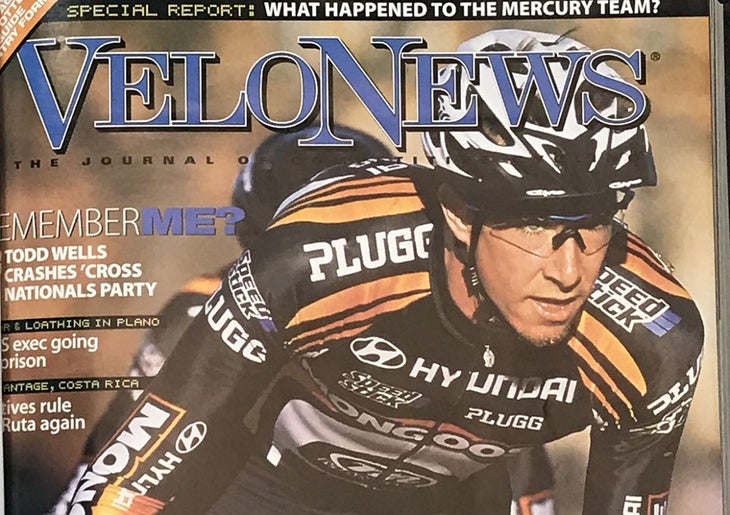 2004 Tour of the Gila
TW: My one and only NRC win! And it was the crit, even. Someone told me that positioning going into that final corner of the criterium was key. I had better performances in road races and never won, so I was pretty surprised to hit that corner in second wheel and come away with the win. It was cool because everyone talks about how mountain bikers aren't the smartest road racers — they just ride on the front. I consider that a tactical stage win.
2005 national cyclocross championships
TW: I remember that I won and my brother [Troy Wells] won the U23 title, and that was really cool. It was a mess. It was snowy, you could barely get to the hotel because of all the snow on the ground. It was great conditions for both myself and Troy because we just did better in those sloppy conditions. And I remember the party. Well, I don't remember much from the actual party other than feeling really horrible the next day. That was one of the longest flights home of my life.
2011 La Ruta de los Conquistadores
TW: When I first went down to La Ruta I asked everybody as much as I could about it, and I couldn't get one person to say anything good about it. It was all just about how muddy and hard it was, and how the local guys would hold onto cars, and how it was really terrifying. I loved it. There was so much local flavor and the race was super-hard. If I had to pick a memory it was this one guy attacking on the side of the railroad track trestle. There are these railroad track trestles that go across the river, and you walk down the middle. I was tiptoeing across the bridge and this guy attacks and starts running along the outside of the track. This thing is high off of the river and we're scared, you have to just look forward and walk for three minutes. This guy comes flying by on the outside. It was wild.
2011 Leadville 100
TW: My best memory is winning my first Leadville. I had done it the year before. I was doing the World Cups at the time and had just come from Europe where I was racing these 1.5-hour races at sea level. I had no volume training and I just sucked. I said I was never going back. So they wanted me to go back the next year and I did. I was able to improve so much and conquer the race that had kicked my ass the previous year. It felt pretty good. That's another race that I had no idea how big people thought it was. I was watching international coverage of the London Olympics and the one thing they talked about was my Leadville win. It wasn't about my World Cup results, it was Leadville. It was like, 'Wow, people really care about this race.'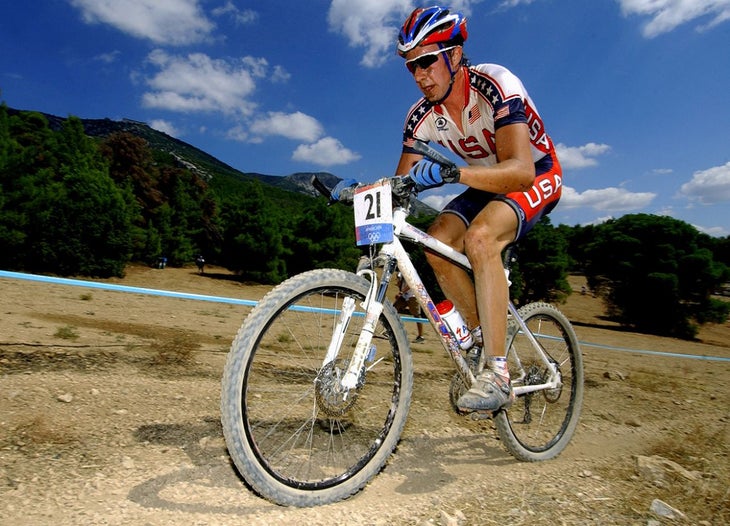 World Cup
TW: I have two of them. One would be from the [2010] World Cup in Houffalize. I started in maybe 20th or 25th position, and we start with that super-steep climb from Liege-Bastogne-Liege. It's a 20 percent road climb for five minutes, so we're always pinned. Normally I could just hope to hold my position and not lose, but I got over the top and I was right within spitting distance of the lead group. I had never experienced that in Europe before. I managed to make the lead group and was able to participate in the attacks and stuff. It was a real highlight.
The other was from the Windham, New York World Cup in 2012. I made it into the lead group until the last lap and I ended up getting fourth. [Teammate] Burry [Stander] ended up winning, and to stand on the podium with him was such a highlight.