Ask Nick: Pro saddle choices, worn-out wrenches and more
Pro saddle choices, worn-out wrenches and more
Heading out the door? Read this article on the new Outside+ app available now on iOS devices for members! Download the app.
Editor's Note: VeloNews tech editor Nick Legan is a former ProTour mechanic who most recently wrenched for Team RadioShack at the 2010 Tour de France and elsewhere. His column appears here every Thursday. You can submit questions to Nick at asknick@competitorgroup.com, and be sure to check out Nick's previous columns.
Q. Nick,
I'm curious about pro saddle choice, namely the almost wholesale rejection of seats with cutouts.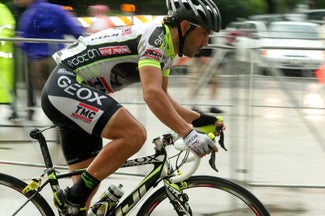 I know pros ride what they're paid to ride, but the two most prevalent saddle companies in the pro peloton, fi'zi:k and Selle Italia, each make cutout models. Any idea why the pros choose to ride the standard shapes despite this availability?
— Clark Smithson

A. Clark,
It's true that you don't see too many pros using saddles with cutouts. Many amateur riders and racers enjoy the comfort that cut out and grooved saddles from fi'zi:k, Selle Italia, San Marco and (don't forget) Specialized give them. The only honest answer I can give is: they must be more comfortable on a traditional saddle.
Pros generally get to use any saddle in a manufacturer's lineup. For many, "if it ain't broke, don't fix it." Most pros have a favorite saddle and barring a sponsor change, they'll stick with it unless they have issues.
Let also not forget that professional sports are not about health. They are about finding human limits. While a rider wouldn't knowingly sacrifice his long-term health, temporarily sacrificing comfort in the name of speed is quite normal.
But that doesn't mean that you shouldn't ride a cut-out saddle if you prefer it. I've personally never found one that works for me. But I'm in no way against the use of them. It's simply a matter or comfort.
Q. Nick,
I have a question regarding wheelsets. I'm in the market to purchase a new set of wheels. Currently, I use DT Swiss 1450's. (1,450 grams total.)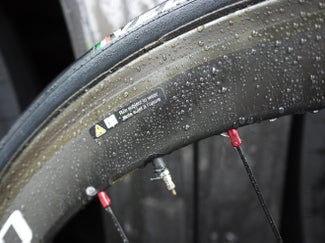 I really like them, but I'm wondering if the next step up would be to go lighter, or more aero (carbon)? I've read that aero will in most situations be the better choice for most people, but wondering if you had an opinion about that?
Finally, I've seen several tubeless wheel sets out there too. As primarily a MTB rider, I wouldn't ride anything but my Stan's No Tubes set up. Are any pros going with a tubeless set up and using a Stan's Notubes (or other latex) liquid for flat protection?
— Ed Shapiro

A. Ed,
There is a cornucopia of wheel options out there, and many of them are great. If you're racing, you should absolutely look into some aero wheels, carbon if it's in the budget. There are a lot of things to consider when choosing.
What do you weigh? If you're a flyweight or especially easy on equipment you can go lighter. If you're a bruiser on your rig (and many mountain bikers are) look for more spokes or consider a Clydesdale option if available.
Are you comfortable with a deep wheel on blustery days? A rim's shape and depth have a lot to do with its handling characteristics. I'm fairly light at 145 pounds and get a bit freaked out by super deep wheels in cross winds. But I've had really good luck with the set of Zipp 404 Firecrest carbon clinchers I have. They're exceptional in cross winds.
Tubular or clincher? Are you willing to get your hands dirty gluing tires or willing to pay a pro to glue up your wheels? If so, and you're racing, go with tubulars. Do you want to train on your deep section wheels everyday? Maybe best to stick with clinchers.
Mechanically inclined? If you're going to be swapping between carbon and aluminum rims, you'll need to change brake pads and check shifting each time. (at the very least you'll need to check the brake pads for foreign objects embedded in them). A carbon wheel with an aluminum braking surface like Mavic's Cosmic Carbone SR or SLP makes life a bit easier if you're not in the mood to change pads, and you'll have more consistent braking in wet weather.
As far as tubeless wheels go, I'm a big fan. As far as deep section, carbon, tubeless wheels go, you don't have many options. I only know of two, both are made by Corima. The Corima Aero+ Tubeless and the Hutchinson RT1 wheels use 47 mm deep carbon rims that are all set for tubeless road tires. I haven't personally ridden them, but Corima makes a quality product.
To answer your last question: some pro teams are using sealant in their tubulars at the classsics. But in general, pros want to save weight, especially rotating weight, whenever they can.
Q.Nick,
I recently noticed that one of my Allen wrenches was in less than new shape and decided it was time to replace it. It got me to wondering how often pro mechanics replace tools, how many spare tools you carry for the season and which tools wear out the fastest.
— Chad Stone

A. Chad,
I'm guessing that you replaced your 5 mm Allen key. That's the one that gets the most use in my toolbox. But then I carry a few different 5 mm's for use in various spots. I have a Park Y-wrench, a T-wrench, a Pedro's T/L wrench and lastly a loose Bondhus 5mm in my toolbox. That spreads out the use of them quite a bit.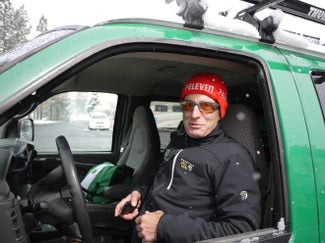 Tools last a long time if you buy quality ones and take care of them. I still have many from before I worked with teams; that's nine-plus years of use. But I also received a lot of new tools during my time with teams. Sponsors like Pedros and Park both provide teams with tools and cleaning products. It's just as important for your toolbox to be tidy and clean as it is for the bikes to work perfectly.
In most team trucks there is a fairly complete set of tools that act as spares in case a mechanic "loses" (usually a wrench grows legs and walks off to hide in a rider's bag) or breaks a tool. But I also carry spare 4, 5 and 6 mm wrenches hidden inside my toolbox.
Allen keys definitely wear out the fastest, but I'm talking over the course of years. I can't remember any tools that I wasted in a single season. Hack saw blades I guess, but those are consumables really.
By far the most important tool a mechanic has is his or her brain. And I've certainly fried one of those by the end of a season.
Q.Nick,
When a rider is injured during the Tour, it seems that all of them go home regardless of the level of their injury. Do any of them stick around to cheer on their team or wait in Paris for the finale?
— John Worrell

John,
Riders are almost always sent home to recover after abandoning or crashing out of any race. As a professional athlete a rider's job is to be ready to race. If he isn't, then he better be home doing everything he can to get back to battle-ready status. Tourism is not encouraged and certainly not on the team's dime.
The exception would be if the crash or illness occurs very close to the finish and the cost of changing a ticket doesn't make it worth doing.
Of course, three weeks is a long time. I have heard of riders who left the Tour early being flown to the finish for sponsor events to schmooze. That's the other side of the athlete's responsibilities, keeping sponsors happy by producing results and by being accessible.