Ask Nick: Vinegar, sealant and embrocation
Readers ask about treating tires, both inside and out, and protecting your knees in cold weather.
Heading out the door? Read this article on the new Outside+ app available now on iOS devices for members! Download the app.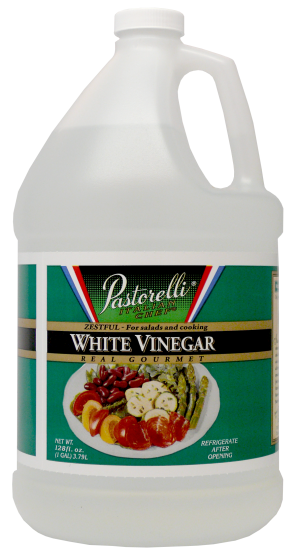 Q.Nick,
I've heard of people treating their tires with vinegar before rain races for traction. Do you ever treat tires for different weather conditions?
— Sean Kennedy
A.Sean,
I've never treated tires other than regular washing and inspection. I have spoken with track mechanics for both Great Britain and Australia who have used white vinegar to clean tires just before events on the velodrome.
Using a (smelly) rag soaked in vinegar, they wiped the tires clean, checked for cuts and sent their riders on their way. The vinegar quickly removed any dust and dirt from the track and apron. They claimed it also temporarily increased traction, something especially handy for match sprints.
I double-checked with Lennard Zinn on this question and he had never heard of using vinegar on tires.
So no experience with vinegar on my part. But that doesn't mean we don't use different tires, pressures and lubes for various weather conditions.
Q.Nick,
As we transition into warmer weather here in the U.S., there are plenty of mornings when I start out with knee warmers, only to shed them after an hour or so. All the knee warmers I have are too snug to fit over my cleat, so I must remove my shoe to get them off. While I've actually done this on the bike (leaving my cleat clipped in), it's a bit awkward. Much easier to just pull over & remove them. It occurred to me that I've never seen a pro do this. Either they do it while off camera, or during a pee break, or maybe just let the warmer bunch up above the ankle. Do they have knee warmers made with Velcro or a zipper?
— Rich Pearlstein
A.Rich,
The knee and leg warmers that pros use are just like the ones you can buy at your local shop. I've never seen a knee warmer with Velcro or a zipper, though leg warmers often have a short zipper at the ankle.
To remove clothing like warmers, a rider will drop near the back of the peloton. Then, a pro will pull his knee warmer down to his shoe, unclip, pull the warmer over the shoe and off. Then repeat with the other side.
If stopped for a natural break, some will take the opportunity to remove excess clothing, but mostly because they can drop it in the team car as they pass it on their way back to the peloton.
So, check into a pair of slightly larger knee warmers and work on your bike acrobatics or just take the time to stop and remove them. There's no pro secret to it, well except that pros are just better than you and me.
Q.Nick ,
Do you know if team mechanics use Stan's (or similar) sealant in race tubulars to prevent (or at least slow down) punctures? It seems silly to have hours of work (and thousands of dollars) go to waste when 20 ml might save the day.
— Mike Sharkey
A.Mike,
The quick answer is no. For the most part teams don't use sealant in their race wheels. Roubaix is the obvious exception and teams closely guard what they use in their tires on such occasions.
I agree that it doesn't take much sealant to have a big impact on the puncture resistance of a tire. I think the reluctance lies with the riders, not with the mechanics (remember, most of us are lazy people and hate excessive work…). Most riders are willing to risk the occasional flat to keep their wheels as light as possible.
While you do have to first finish in order to finish first, punctures in my experience are not a common occurrence. Mechanics do their utmost to avoid them with daily tire inspections. It doesn't take too much of a cut for a mechanic to replace a tire.
So to be honest, punctures aren't an enormous problem for most teams. I do however, as it would appear so do you, highly recommend sealant for Joe Racer though. Sealant is cheap, much more so than expensive tubulars. Joe Racer doesn't have the luxury of a team car when he flats or a tire sponsor that gives a virtually limitless supply of tires.
Just be careful what type of sealant you put in your pricey tires. It would be a shame to ruin them before you ever took the start line. (For more on sealant please read through Lennard Zinn's articles on the subject).
Q.Nick,
What kind of gear do pro riders wear for wet weather? Do they wear different gear for training than for racing? It looks like for wet weather racing they just add a thin rain jacket and, for some, full-finger gloves. My impression is that such a gear mix would make for a miserable four or five hours of riding. (Not to mention what a wet Milan-San Remo would be like.) I know I have needed more waterproof/water-resistant gear to make it through a very wet Northern California March. Do the racers just suffer through being wet and cold?
— David Burkett
A.David,
Good rain gear is essential to maintaining a reasonable level of comfort in wet weather. You've hit the nail of the head with that one.
A hat, rain cape and waterproof (neoprene gloves like Glacier Gloves are awesome!) gloves are the most noticeable concessions to inclement conditions.
A few other items aren't so obvious. Undershirt selection can play a big part in keeping warm. An insulated undershirt with a jersey and a windproof/waterproof rain jacket can keep you really warm.
Most pro teams also supply their riders with rain shoe covers that do a great job of keeping feet dry a little longer. Slightly thicker bib shorts made using a fuzzy "Roubaix" style fabric help as well.
I asked a pro the same question many years ago. Specifically, why no leg warmers? The answer is embrocation. Leg and knee warmers don't do a great job of keeping you warm once they are wet. But a warming cream will act as a waterproof layer against the weather.
Bear in mind too that training in the wet is different to racing in it. The intensity of racing keeps you much warmer than training does. The smart pros have fenders on their winter training bike. If you can keep road spray off, it's not nearly as hard to stay dry with a good rain jacket, a cap and some good gloves and shoe covers.
That's why bikes like the Trek/Fisher Cronus make so much sense to me. Fenders are a serious rider's best training partner in most parts of the world and the Cronus makes installing them easy.