Bookwalter journal: Making (and not making) the Tour de France squad
Over the years, the Tour de France selection process has caused me to feel almost every emotion that can exist.
Photo: Getty Images for AEG
Heading out the door? Read this article on the new Outside+ app available now on iOS devices for members! Download the app.
American Brent Bookwalter has raced at all levels of the sport, from the junior and collegiate ranks all the way to cycling's WorldTour. He is writing a series of journals for VeloNews.com about his experiences in pro cycling. 
The Tour de France is cycling's biggest stage, and it is our only event that really transcends the sport. It is an international phenomenon, a celebration of summer, culture, scenery and arguably one of the most demanding physical and mental competitions.
Thus, every cyclist wants to be selected for his team's Tour de France squad. But not everyone can go. For every team, the goal is to select the most prepared riders, so Tour selection is complex and multifaceted. Every director has riders who they are closest to, and subtle allegiances can factor into the final selection.
Discussions and lists about potential Tour rosters start to take shape around December at pre-season training camps. I've seen this process go down in various forms. Some years, management will name 15 or so riders onto a long list, with all but the pure leaders and superstars being "unknowns." That group enters the season looking to prove themselves. This is the most common process.
The less-common process involves the creation of a well-defined long list where the majority of the Tour roster is basically confirmed, with other riders included as reserves. Whether or not a rider ultimately makes the team is determined by riders falling off the list due to sickness, injury or blatantly poor form.
The first path has been more prevalent in my career. I think it takes a higher energy toll on those involved.
I think I've been on the long list every year since BMC made its Tour debut in 2010. Each experience carried different mental pressures, and each instance changed my physical training in a different way. Over the years, the selection process has caused me to feel almost every emotion that can exist.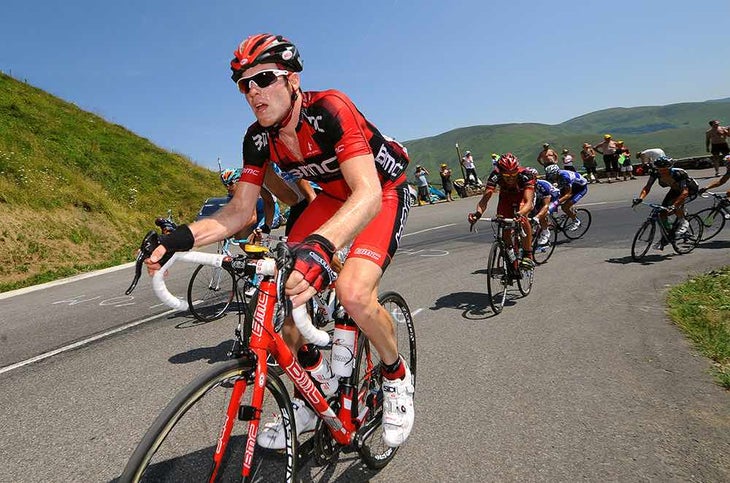 My First Tour
In 2010, I did the Giro, which was my first grand tour. I was completely exhausted by simply finishing, and then I found myself on the Tour roster. I did not expect to be there, but after a few standout performances in the Giro and some strong support rides for Cadel Evans, I apparently put myself into the conversation.
After the Giro, management started speaking to me about the Tour and how I was recovering. I answered honestly and said I didn't know. I'm sure that didn't display a ton of confidence, but I had just finished my first Grand Tour and had no idea how my body would recover and if it would be ready for another three weeks so quickly.
In hindsight, I realized the directors wanted to put me on the team and were just looking for small reassurances. At that time, I definitely under-appreciated how tough it was to make a Tour squad. I was naive to the games that are played through the process. Little did I know that guys exaggerate their form and feelings of confidence in an effort to be selected. I had been given an open door, and I was scared to step through.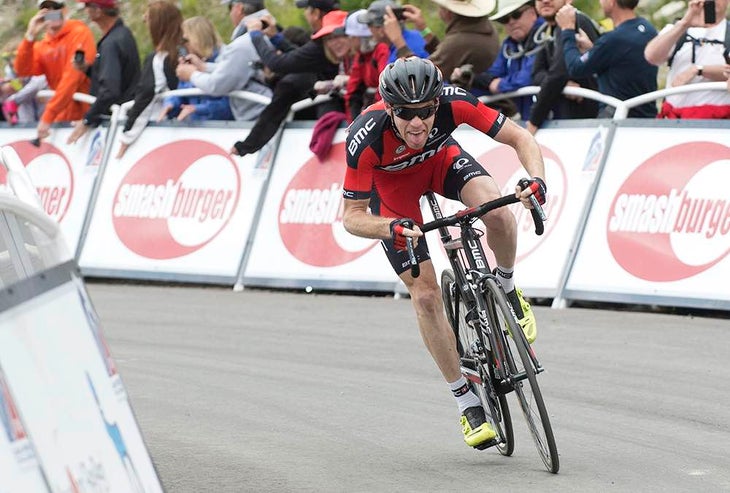 Not Making the Cut
Being left off the Tour roster comes with both challenges and joys. In a season where I'm fully committed, pouring all of myself into training and racing and then not being selected is simply depressing, maddening, and frustrating. You leave the experience feeling betrayed; it feels like you've been led on.
Throughout my eight-year run with BMC, I have been not selected on four occasions, and each time it felt like I was not taken for a different reason. In 2012, I overestimated my value as a teammate and undervalued my own ambitions to get results. In retrospect, this was because I went up against some of the team's new signings, each of whom had new skills to bring to the team.
In 2014, I endured a frustrating situation of being in, and then being out. I did the Giro, crashed early, and finished super strong. I flew from the USA to Girona, and then was told I needed to fly to Leeds for the start of the Tour. After arriving in Leeds, I was told that I would not be racing because the teammate I was slated to replace had fixed his visa problem. The guy I was replacing wasn't even aware of why I was there. He thought I was racing too and didn't realize we had 10 riders at the start.
I was really disappointed to leave the UK and the Tour without being able to start. I went off to the Tour of Austria but felt like I couldn't get my head in the game after all the pre-Tour hype.
The next year, 2015, I again missed the race. I knew I had made a mistake in 2014 by not expressing my desire to race the Tour after the Giro. In 2015, I raced the Giro again, and was focused and motivated to make the Tour squad. After the Giro, I joined Tejay van Garderen at a pre-Tour altitude camp and was riding super strong: I felt very confident in my form. But selection kept going back and forth — I was probably in and then the next day maybe I was out. In the end, I was out and was super disappointed. The silver lining was I went to the Tour of Austria, Tour of Utah, and USA Pro Challenge with this form and motivation and ended up having some breakout rides that summer.
In 2017, my name was rarely mentioned in the pre- or early season build up around the TDF. Then I put down some strong rides in the first part of the year and my name slowly began being added to the list. As July grew nearer, it continued sliding up the reserve list.
I knew that the biggest strike against me was my 2016 performance at the TDF where I crashed on stage 1 and never quite recovered. Should I have just dropped out after the crash? I wondered whether that would have helped my chances in 2017.
But this has never been who I am as a rider, so I stayed true to myself and fought with every fiber in my body to finish the 2016 Tour. Not only do I think that 2016 performance impacted how the team viewed me, but it also exhausted me and made me sort of indifferent to going back to the Tour.
When my name started moving up on that reserve list, part of me began worrying that I'd go. I was a mix of emotions; I knew the Tour is nothing to ever pass up, but I also felt comfortable taking a year off and focusing my efforts elsewhere. When they called and said I hadn't been selected, I was somewhat relieved.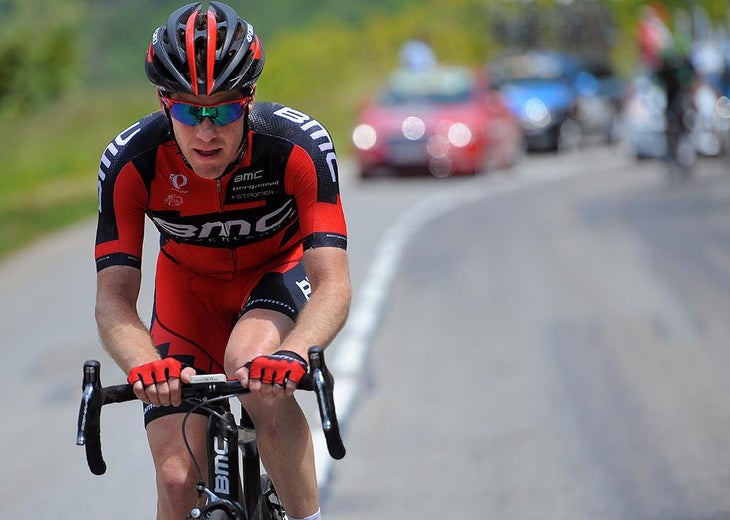 Making the Cut
I was selected in my first two years on BMC in 2010 and 2011. I was new to Grand Tour racing, which meant I lacked the confidence and knowledge of an experienced vet, but both times I had the backing and complete support from the team's management.
In 2013, I went through a strange process. I poured everything into my preparation. I stepped up and grew as a rider and then I was told I wasn't selected while at a pre-Tour training camp with Cadel Evans. A week later—one week before the Grand Depart—I was told circumstances had changed and I was back in. This was one of the years where I was most excited about being selected because it was an emotional roller coaster leading up to the race.
The next time I went was 2016, which was a unique year because it was an Olympic year. I'd been on the Tour long list since December and made it a priority to get selected. It had been a few years since I'd raced the Tour. Over that time, I felt I had grown even more as a rider and I wanted to go back.
Additionally, I saw the TDF as part of the path to the Rio Olympics. This changed how I viewed the Tour compared to previous years; there was added meaning and an even hotter fire burning inside me to make the roster. I gave everything I had, both mentally and physically, that season and I never relaxed or let my guard down.
Selection came down to the wire and those of us who were on the long list were together for pre-TDF altitude training. All but one of us at the camp made the squad and I had tremendous empathy for the guy who didn't make it and his frustrations with the process.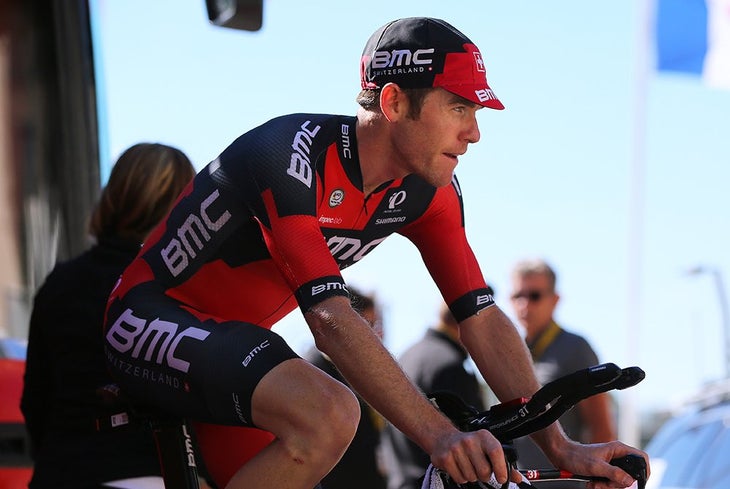 Final Preparations
For those riders hoping to race the Tour, June means racing either the Critérium du Dauphiné or the Tour de Suisse. Not knowing whether you've made the Tour team adds anxiety and stress to these races, but that isn't necessarily a negative. It can motivate and inspire.
Form is such a balancing act, and that tightrope performance is heightened around the Tour. You don't want to peak in June because you could be a bit flat come July. Looking back at my four TDF participations, I think this happened to me in 2013. I hadn't made the Tour squad in 2012 and I was carrying a chip on my shoulder, especially after I helped Cadel win in 2011. This motivated me throughout the 2013 season, and I wanted the Tour. I spent so much energy racing to prove myself at the Dauphiné that I was probably a little off in July. Yet, if I hadn't fought and shown solid condition at the Dauphiné, I most likely wouldn't have been at the TDF at all.
My 2018 goals
Despite swearing I'd never go back to the Tour after 2016, my hunger and competitiveness have returned, and the challenge and magnitude of the Tour de France has started to pull at me again. I have more in me. I want to go back. I want to contribute to the team at that level again, and I want to test myself.
But I'm realistic and recognize selection gets more competitive every year. Now that the Tour has reduced team sizes down to eight riders, it makes it even harder.
I'm grateful that I've had the chance to race (and finish) the Tour four times. Getting back to the Tour is no longer a goal or pursuit that defines me, but more an experience that shows how far I've come in pro cycling and what I've persevered. It is simply part of my journey.