Eurobike tech: A helmet from a Mavic?
Nick Legan takes a quick look at the wheel company's venture into helmets
Heading out the door? Read this article on the new Outside+ app available now on iOS devices for members! Download the app.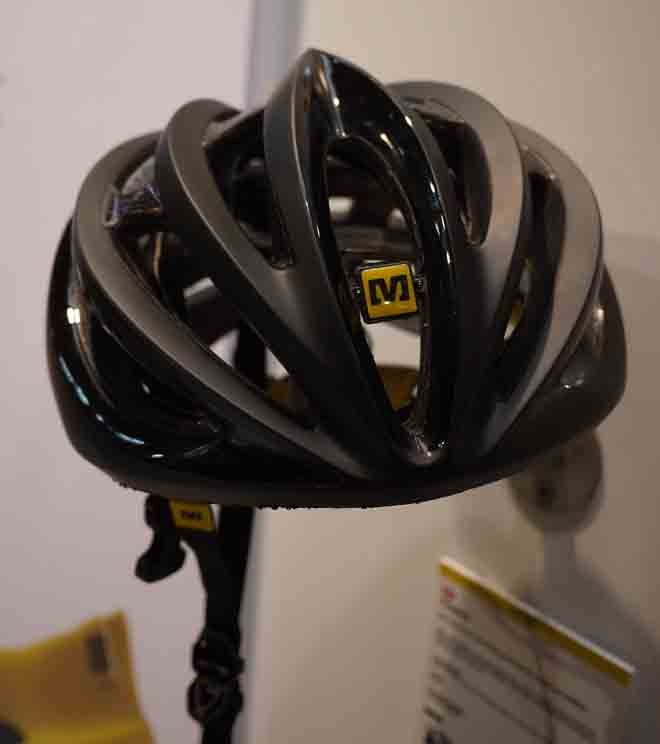 FRIEDRICHSHAFEN, Germany (VN) — It's easy to scoff when an established manufacturer branches out, tries something new and starts making products outside its specialty. And that's exactly what I did when I first heard that Mavic was bringing helmets to market. But I shouldn't have.
Unfortunately that seems to be the way of the world: scoff first, reluctantly accept later. I'll try to be more open-minded in the future. Mavic has definitely done a good job at its first foray into skid lids.
There are three models on offer: the top of the line, $220 Plasma SLR, the mid-level, $180 Plasma and lastly the "entry-level," $125 Syncro. They were all developed completely in house. These are not a sub-contractor job. Mavic started from scratch when they decided to make helmets. In the process they did a lot of research, including surveying over 25,000 head shapes.
Fit and comfort were Mavic's top priority during design. A slew of small details add up to a helmet that meets Mavic's goals. A few buzz words are worth mentioning:
–Ergohold is the name of Mavic's back-of-head retention system. It adjusts up to six centimeters and is padded unlike many helmets.
–Ergofit padding is all done in one piece and made using multi-density foam, the softer, wicking layers against your head and the denser foam at the helmet. There are small indents in the padding where helmet straps cross them. This keeps the straps lying flush against your face.
–Ergoshape refers to the fit that Mavic has used. The French firm believes that across the different sizes they fit more head shapes than most of the competition. There are three sizes offered: small, medium and large.
It's also worth noting that Mavic recessed the Velcro used to hold the padding in. This helps avoid any uncomfortable raised points against your head. Mavic also made the buckle strap independent below the ears. This helps the straps follow a rider's chin contours.
Weight was not at the top of the list, but a comfortable helmet will beat out an uncomfortable lightweight lid. At around 300 grams, the Plasma SLR isn't breaking any records. But Mavic is quick to point out that if its history acts as a predictor, lighter versions will come in future seasons.
The Plasma SLR features X-Static anti-microbial padding and a carbon fiber internal structure. The Plasma uses a more conventional padding and its internal structure uses an Alutex (a metal reinforced fiberglass). The Plasma also comes with a visor for the off-road set. The Syncro also comes with a visor, but the lack of internal reinforcements makes the use of additional foam necessary, thus more weight and smaller vents.
Mavic, with its helmet, clothing and shoe lines, can now outfit a rider with not only wheels, but also head to toe.