First look: New Oakley Aro helmets
Sunglasses giant Oakley steps into the bike helmet market place with a line of three Aro helmets.
Heading out the door? Read this article on the new Outside+ app available now on iOS devices for members! Download the app.
FRIEDRICHSHAFEN, Germany (VN) — Oakley hopes to bring its performance reputation into the helmet world with the release of its Aro helmet line. The first three offerings, the Aro 3, Aro 5, and Aro 7, address the three most significant road riding markets as Oakley sees it. All three feature a gossamer Boa retention system.
While Oakley isn't the first to use a Boa dial on a road bike helmet, this particular retention system uses Boa's TX1 lace. This soft, thin lace sits flat against your head. It does not interfere with your eyewear. This is hardly a surprise given Oakley's long history in the world of performance sunglasses.
All three new helmets are MIPS-equipped, but the similarities stop there for the most part.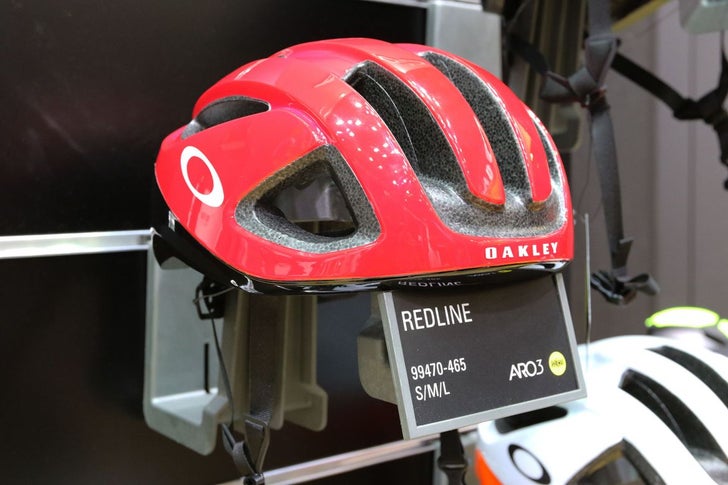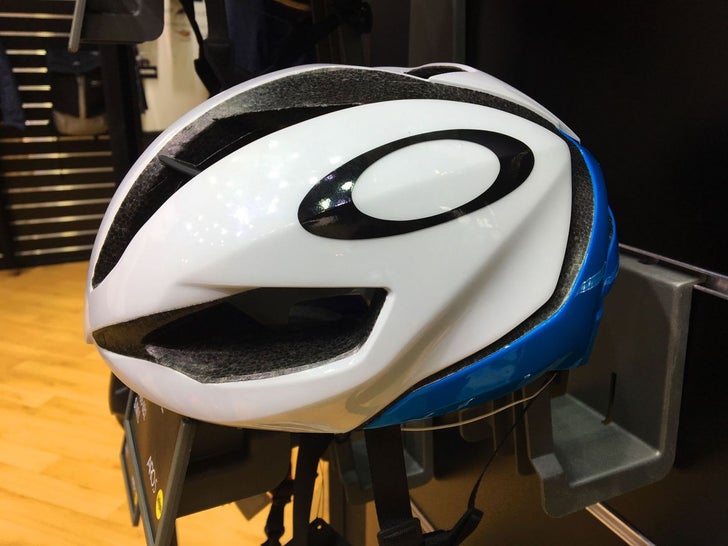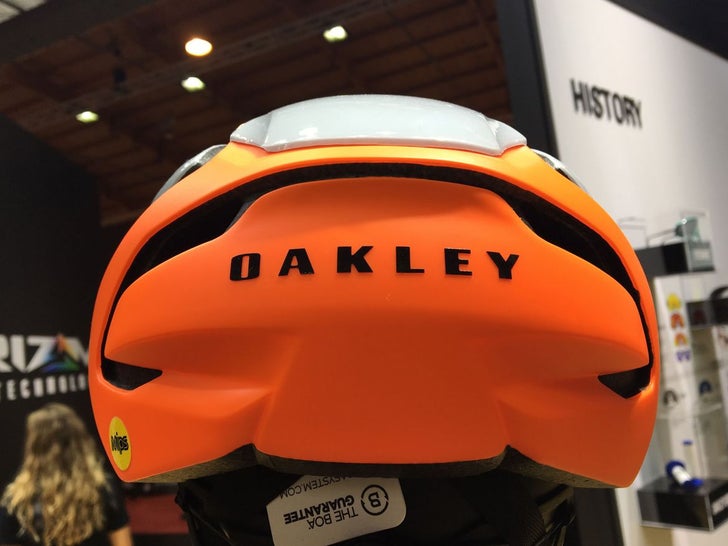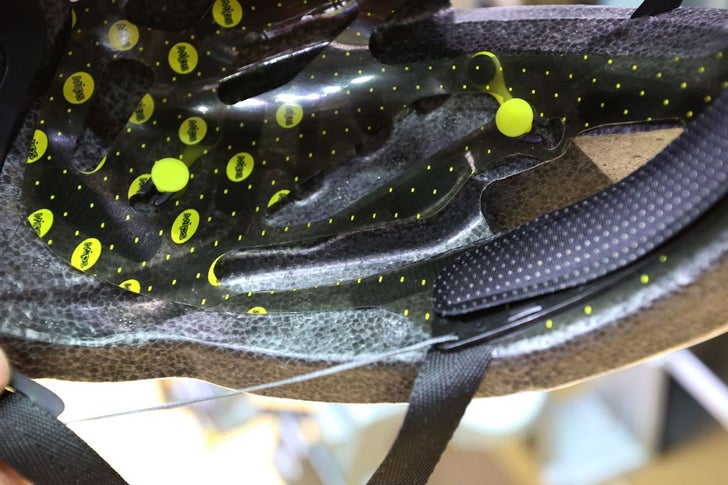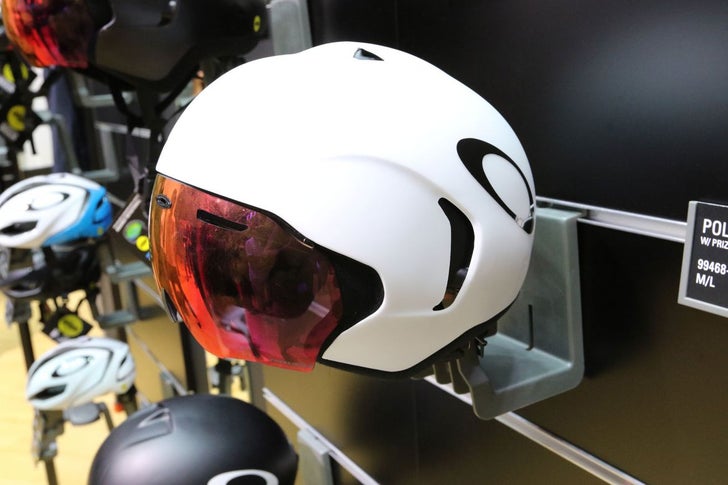 Rider-specific models
The Aro 3 will sell for $180 and its primary focus is ventilation and cooling. Think of this one as a climber's helmet: light and airy even at low speeds. Oakley accomplishes this ventilation with a series of large and long vents throughout. These serve two purposes. First, the vents allow air to flow through the helmet at high speeds. Second, the vents allow heat from your head to dissipate when you're going slow enough that air isn't flowing over the helmet.
The Aro 5 will run you a cool $250. While there's less venting in order to improve aerodynamics, there's still plenty of air movement over the head via large front vents and exhaust vents in the rear. Sprinters will likely appreciate this helmet for its more aerodynamic shape (Oakley did not provide any wind tunnel data, but representatives did mention that engineers settled on the shape after wind tunnel and computer fluid dynamics testing). Oakley truncated its tail for aerodynamics, even when the rider's head is dropped during a hard effort.
The Aro 5 also features a nifty set of slots inside the helmet to accommodate eyewear arms when you're stowing your glasses. This keeps the arms from contacting your head and potentially causing discomfort.
The Aro 7 will be best for time trialists and triathletes. It's pure aero, with little consideration given to ventilation and cooling. (Though there are a few ventilation ports to prevent it from being truly stifling.)
Unlike the other two helmets in the Aro line, the Aro 7 features Oakley's Fidlock system. This magnetic buckle connects from just about any angle but only releases in one direction. That makes for a quick helmet installation for triathletes in transition zones. Oakley borrowed the Fidlock from its snow and motorsports offerings.
It will also feature a special Prizm lens shield. The magnetic lens can be flipped upside down when not in use. It's a molded lens similar to Oakley's ski and motorsports goggle lenses, rather than the Lexan often used in cycling glasses. The highly impact-resistant shield retains the benefits of all of Oakley's Prizm lenses like clarity in both light and shadows. Like the Aro 5, the Aro 7's tail is short to maintain aerodynamics when the rider's head dips.
Oakley expects to bring the first batch of Aro helmets to market in February of 2018 in limited batches.