First Look: Shimano Flint Hills Edition RX8 and RX6 Gravel Shoes
Shimano introduces limited-edition RX8 and RX6 Flint Hills gravel shoes to celebrate the early mornings and late nights that riders undertake while pushing their limits in Kansas each summer.
Heading out the door? Read this article on the new Outside+ app available now on iOS devices for members! Download the app.
While the RX8 and RX6 are not new to the Shimano shoe line, they have been the platform for some pretty good-looking special edition shoes. It seems that this is the new Shimano shoe theme, with special colorways and limited edition versions dropping every few months. As we get closer to Unbound, June 3rd, we expect to see more brands launching or showcasing new gravel-specific products.
RX8 Twilight
Shimano sent me a pair of the new RX8 Twilight colorway. I have been riding the Shimano S-Phyre RC903S shoes for a few weeks now, and these have a very similar fit and feel. My first impression of the colorway and design is that they are subtle but unique. With a closer look, you can see the small details in the design across the entire shoe. As I have said in the past, I'm not a fan of all-white shoes. I just can't seem to keep them looking good, ever. So to have a slightly darker colorway is perfect, and the fade on these keeps them from being too boring too.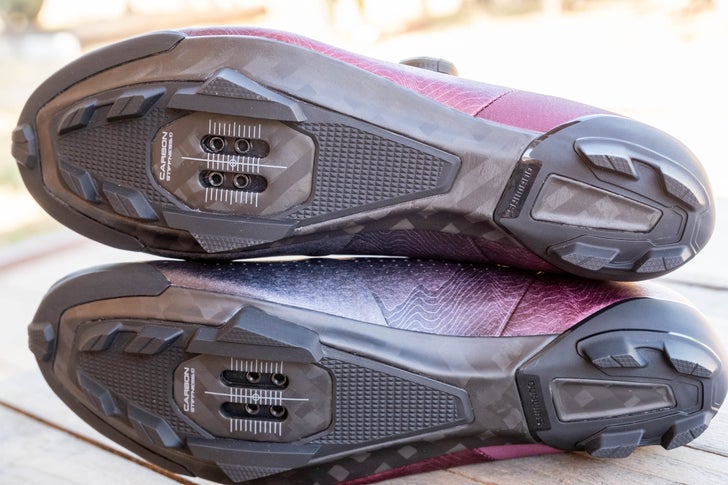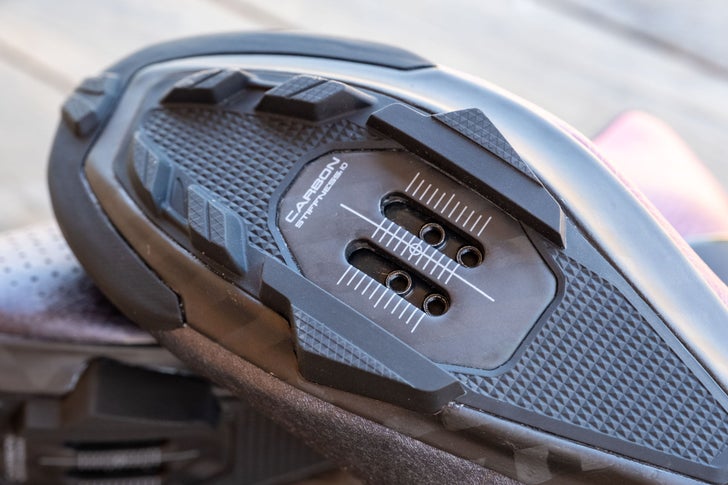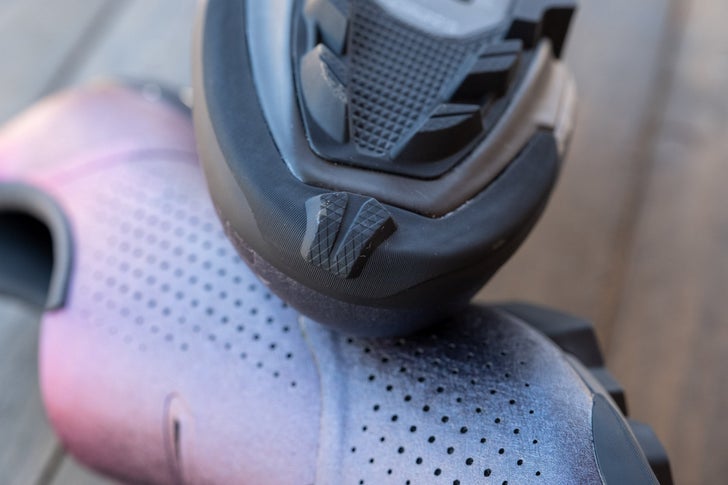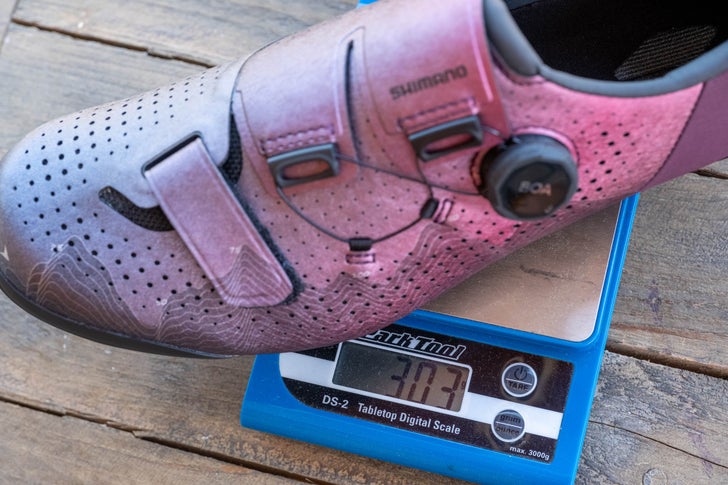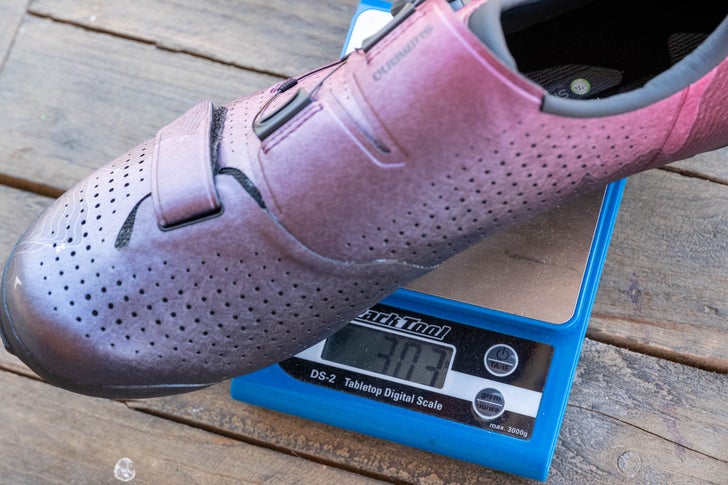 While we don't think the RX8 needs another full review, it should be stated that these shoes have very good breathability. Mix this with a closure that does a very good job of retaining the foot evenly while reducing the amount of dirt and rocks that can find a way into the shoes, and these are a top choice for me. Overall, $275 seems like a bargain since top-performance shoes in this same category are now over $400. At the same time, it is a lot to ask for a pair of shoes that are bound to have a lot of abuse. That is where the RX6 (below) might be the perfect balance of performance and price for many.
RX8 Specs
MSRP: US $275
Weight: My Size 44 is 303 grams
US Regular Sizes: 38, 39, 40, 41, 42-45(half sizes), 46
From Shimano
SHIMANO introduces Flint Hills Edition RX8 and RX6 gravel shoes to celebrate the iconic Kansas landscape
Three colorful designs pay tribute to riders embarking on all-day and all-night journeys across the rolling Flint Hills each June.
Inspired by the heartland of the American gravel scene, Shimano introduces limited-edition RX8 and RX6 Flint Hills gravel shoes to celebrate the early mornings and late nights that riders undertake while pushing their limits in Kansas each summer. Featuring three unique colorways that immerse riders in the tallgrass prairie from sunup to well past sundown, the RX8 Twilight, RX6 Moonlight, and RX6W Sunrise gravel shoes deliver Shimano's hallmark race and adventure performance with all-day comfort for tackling any ride. Further honoring this iconic region and the transformative powers it delivers to riders each year, Shimano shares traditional Japanese Haiku poems to accompany each shoe for a deeper look into the design elements and vision.
RX8 Twilight Gravel Shoes
Saluting the rolling hills and open range roads of the Flint Hills, the RX8 Twilight gravel shoes are made for pushing boundaries and searching for what you have deep inside. The new Twilight gravel shoes blend the performance features and efficiency of the much-loved RX8 gravel race shoe with the purple evening glow as night descends on the tallgrass prairie.
The RX8 Twilight shoes deliver a breathable design with super stiff and efficient carbon outsole for your biggest efforts on the bike. Featuring a dreamy pink-to-purple fade with elevation profile of gravel's biggest race of the season along with pedaling performance and off-the-bike capability, the RX8 Twilight is your all-terrain gravel shoe that's sure to stand out at any time of day.
Specs
BOA Li2 dial
Synthetic leather upper
Stiff carbon composite sole
Scratch resistant TPU outsole
Refined toe box fit
Vivid inkjet printed graphics
MSRP: US $275
Claimed Weight: 268 grams (size 42)
US Regular Sizes: 38, 39, 40, 41, 42-45(half sizes), 46
RX6 Moonlight Gravel Shoes
Riding through sunset into the night, Shimano's RX6 Moonlight gravel shoes celebrate the journey riders take each June in the tallgrass prairies of Kansas. Showcasing the sky's transformation from day to night as the prairie clouds darken and night awakens, the RX6 Moonlight gravel shoes salute the adventure ahead and those riders ready to tackle the challenge of evening's darkness.
The RX6 Moonlight features Shimano's signature performance details and a comfortable fit for gravel rides, bikepacking, and adventuring of all kinds. The celestial shoe design and turn-by-turn course map combine a stiff carbon reinforced outsole and widely spaced lugs for on- and off-the-bike stability no matter the terrain. Ready for all the mud, dust, and mixed terrain encountered across the Flint Hills, the RX6 Moonlight shoes offer smooth, powerful pedaling performance and superior grip that you can trust.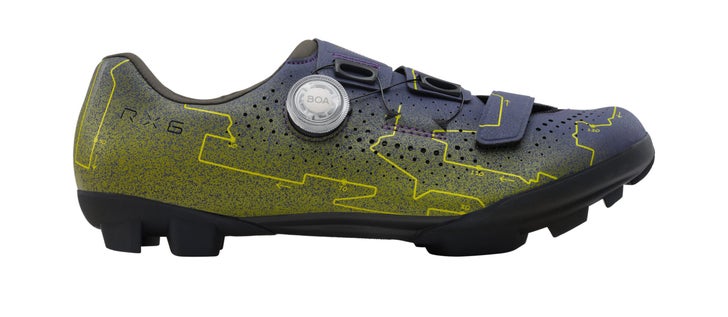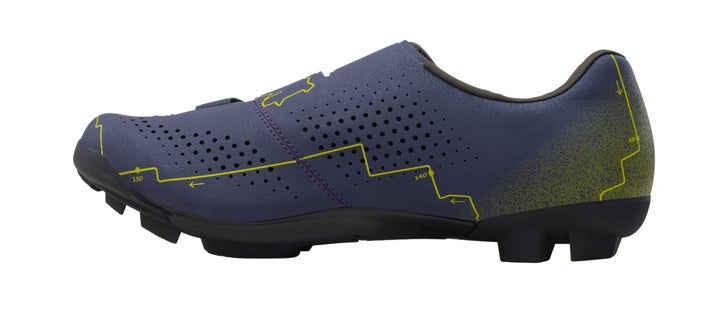 Specs
BOA L6 dial
Stiff carbon reinforced outsole
Wider outsole for extra stability
Vivid inkjet printed graphics
MSRP: US $180
Claimed Weight: 274 grams (size 42)
US Regular Sizes: 38-46 whole sizes only
RX6W Sunrise Gravel Shoes
Ready to tackle rolling country roads at daybreak, Shimano's RX6W Sunrise gravel shoes take their cue from glowing Kansas fields at sunrise as it transitions to day. With each mile and each turn of the course comes new possibilities in the Flint Hills, and with a day full of potential, the RX6W Sunrise gravel shoes are made for adventure.
Designed with a women's specific last for a natural, comfortable fit, the RX6W Sunrise gravel shoes feature an eye-catching turquoise-to-pink colorway with course navigation lines stemming out from Emporia itself. The shoes also feature all the performance details found with the RX6 unisex gravel shoes. The versatile RX6W Sunrise shoes balance stiffness with walkability so you can hit the gravel road or trail with confidence for whatever the adventure ahead may bring.
Specs
Women's specific last
BOA L6 dial
Stiff carbon reinforced outsole
Wider outsole for extra stability
Vivid inkjet printed graphics
MSRP: US $180
Claimed Weight: 274 grams (size 42)
US Regular Sizes: 37-43 whole sizes only