First Ride: Rapha saddles up with three Italian-made seats
Rapha is going a step further to make backsides more comfortable, venturing into the saddle market with three Italian-made seats.
Heading out the door? Read this article on the new Outside+ app available now on iOS devices for members! Download the app.
After 14 years of making cycling bib shorts, Rapha is going a step further to make backsides more comfortable, venturing into the saddle market with three Italian-made seats.
Given the British brand's focus on apparel, Rapha's approach to saddles is logical. They are meant to pair specifically with its bib shorts to match the cushioning characteristics of both components. The Pro Team saddle, naturally, is meant for the Pro Team II bibs. The Classic saddle goes with Classic II bibs. There is also a cut-out version of the Pro Team saddle for reduced perineal pressure.
All of the saddles share the same carbon fiber shells and rails, as well as synthetic microfiber covers. The Pro Team, Pro Team Cutout, and Classic saddles weighs are all available in two widths: 130mm and 145mm.
Rapha says that generally speaking, riders who wear size S-M bibs will want the narrower, 130mm width. Those who wear L-XL sizes should opt for the standard, 145mm width. Rapha also is launching an online saddle fit calculator that takes your waist measurement, weight, and style of riding to recommended a saddle option.
Rapha partnered with Selle Italia to manufacture the saddles by hand in Italy. Although Rapha relied on the 120-year-old company's expertise for production, the British company handled all of the R&D and design for this entirely new product.
Rapha saddle pricing and weights
Classic saddle: $250; 179g (130mm), 197g (145mm)
Pro Team saddle: $395; 144g (130mm), 159g (145mm)
Pro Team Cutout saddle: $395; 141g (130mm), 147g (145mm)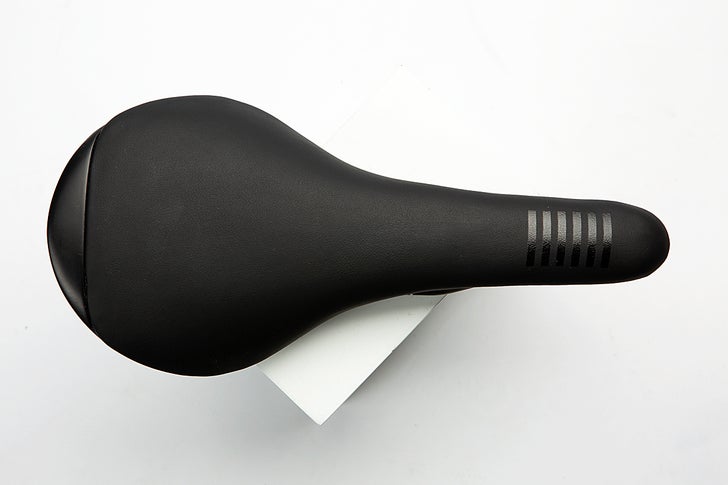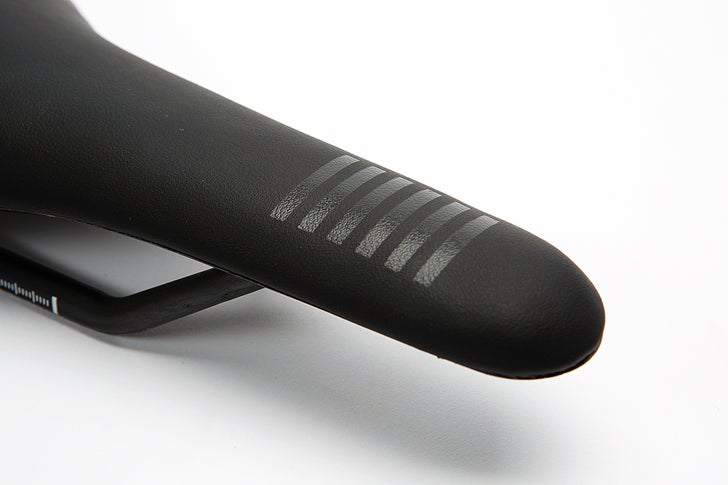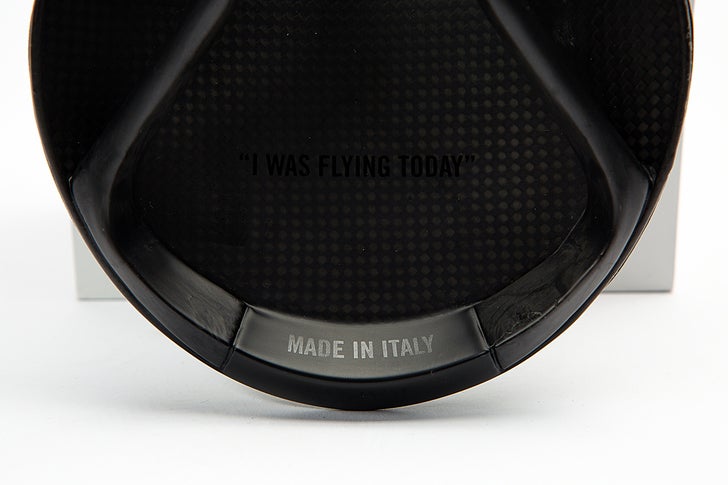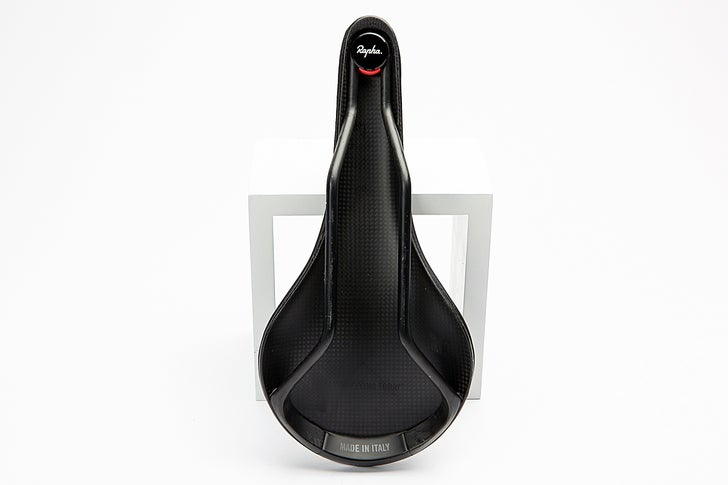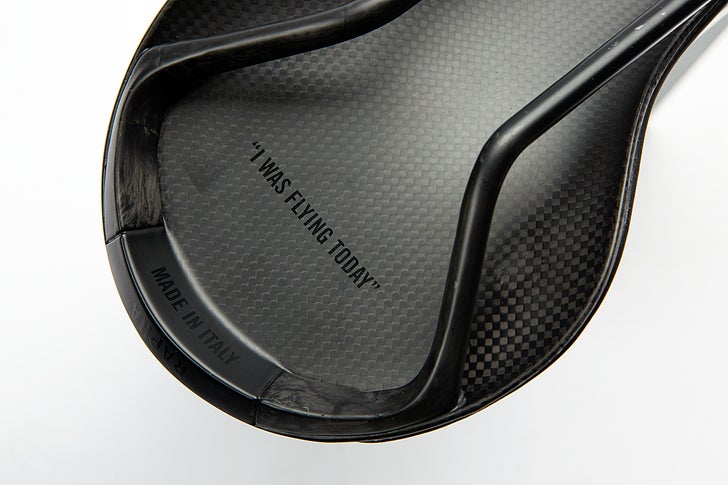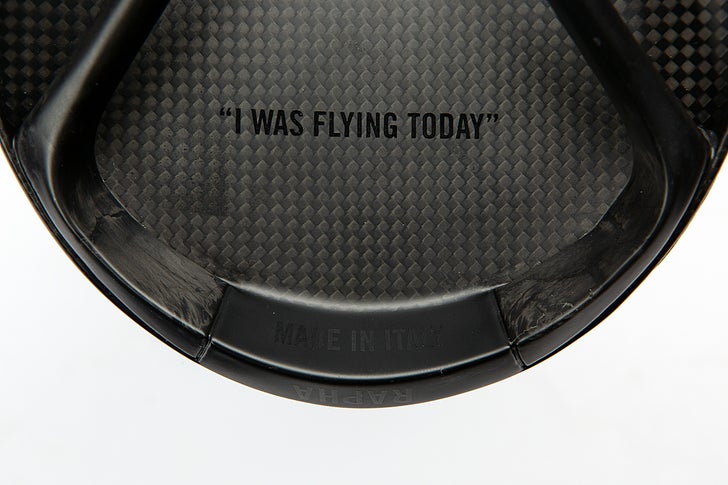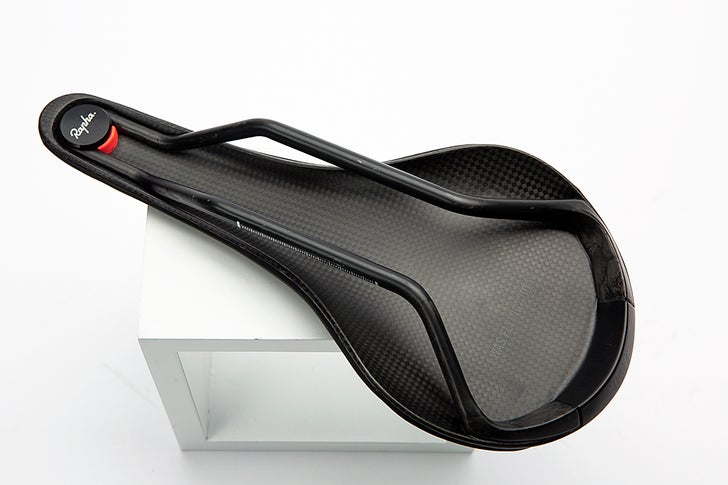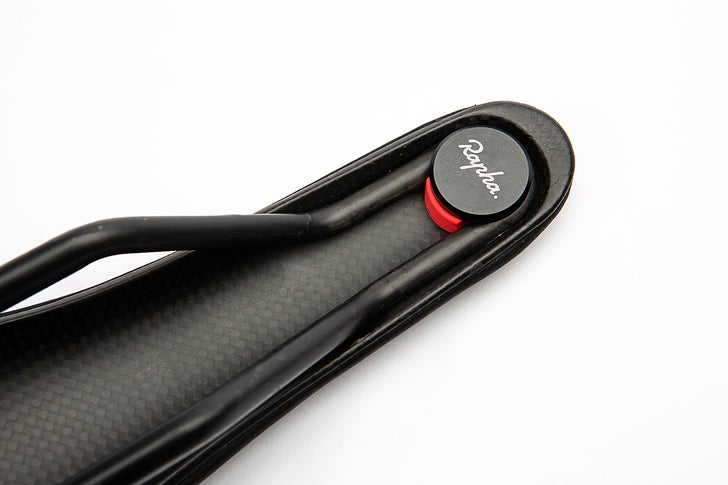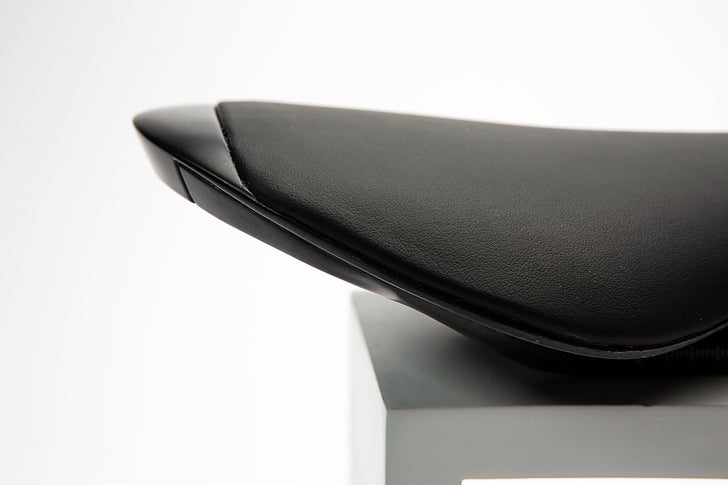 First Ride: Rapha Pro Team saddle
Rapha must have the VeloNews editorial team pegged as hardcore racers. It sent us the Pro Team saddle (130mm width) for a first ride, and it is very much a saddle for fast, aggressive riding.
Out of the box, the saddle is impressive, as is often the case with Rapha product. The finish is impeccable. Graphics are subdued but it is clearly a Rapha product with the striping on the nose and a little splash of pink on rubber bumper where the rails meet the saddle.
The Pro Team saddle has very firm cushioning, which was immediately noticeable on our first ride. The shape has a very slight curve, but not much. Overall, its shape reminds us of Fizik's Antares, but the nose is slightly narrower. However, the Rapha Pro Team saddle's padding felt a bit firmer than the Antares R1 Regular. If you have ridden an old-school Selle Italia Flite saddle, the Pro Team's padding will feel familiar.
To play along with Rapha's recommendation of pairing chamois with saddle, we rode the Pro Team saddle with the Pro Team II bib. But we also tried the saddle with a few other brands of bibs, such as Mavic and Velocio. The saddle is certainly comfortable with Rapha's own chamois. It's also perfectly fine with the other brands of chamois, so if you end up with one of these new saddles, don't worry about cleaning out your bib drawer and buying exclusively Rapha kit. This reminds us of Fizik's Link bib shorts, which were also designed to interface with particular saddles. They work well as prescribed, but it's not like trying to make a Shimano derailleur work with Campagnolo shifters.
Overall, for racers who dislike cushy saddles, the Pro Team is a good, straightforward option, albeit a bit expensive — an Antares R1 is $250. If you're a Rapha devotee, the sleek construction and subdued graphics might make the price easier to justify. And comfort never goes out of style.