Fizik Link R1
Fizik's first entry into the apparel market is impressive. The Link R1 offers beautiful finish, comfort, and three different fit choices.
---
Heading out the door? Read this article on the new Outside+ app available now on iOS devices for members! Download the app.
It is tempting to oversimplify and say that Fizik's new Link bib shorts are designed specifically for the Italian company's saddles. To a certain extent that is true, but that misses the most important point about this apparel system: It offers three different fits with unique chamois pads for riders with different physiologies.
Before we dive into impressions of the top-of-the-line R1 bib, it's worth discussing the Link project's background and philosophy.
As it does with saddles, Fizik recommends one of three fits — Snake, Chameleon, or Bull — depending on a rider's spine flexibility. According to the company's studies, spine flexibility correlates rather directly with pelvic rotation while riding. More flexible spines result in less pelvic rotation and vice-versa. Snake is the most flexible spine, while Bull is the least; Chameleon is in between. Naturally, your pelvic rotation influences how you sit on a saddle, hence three different pads.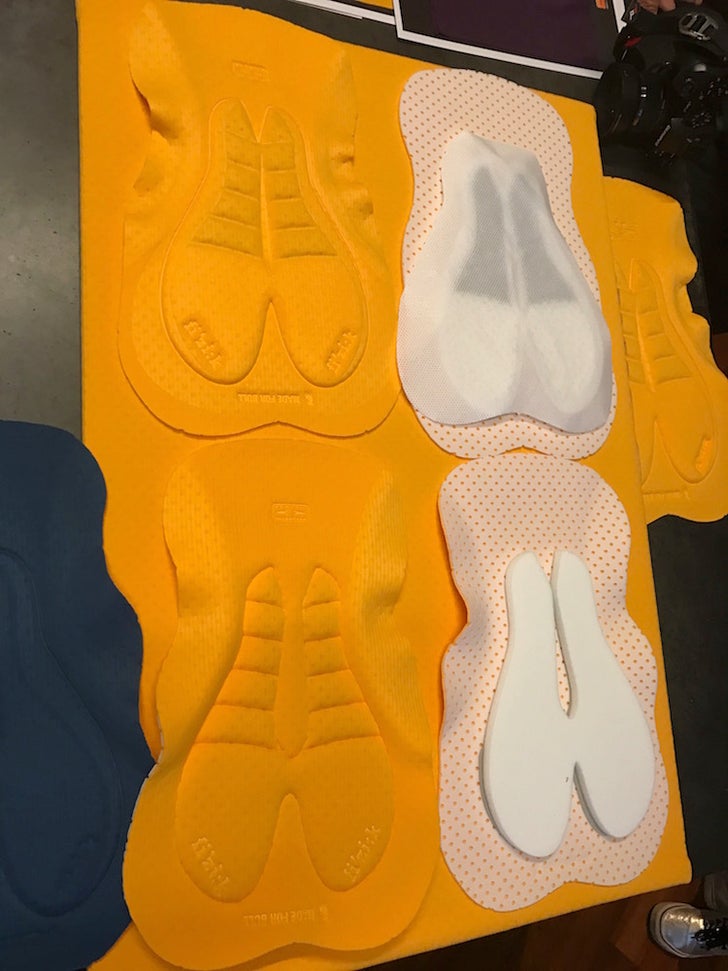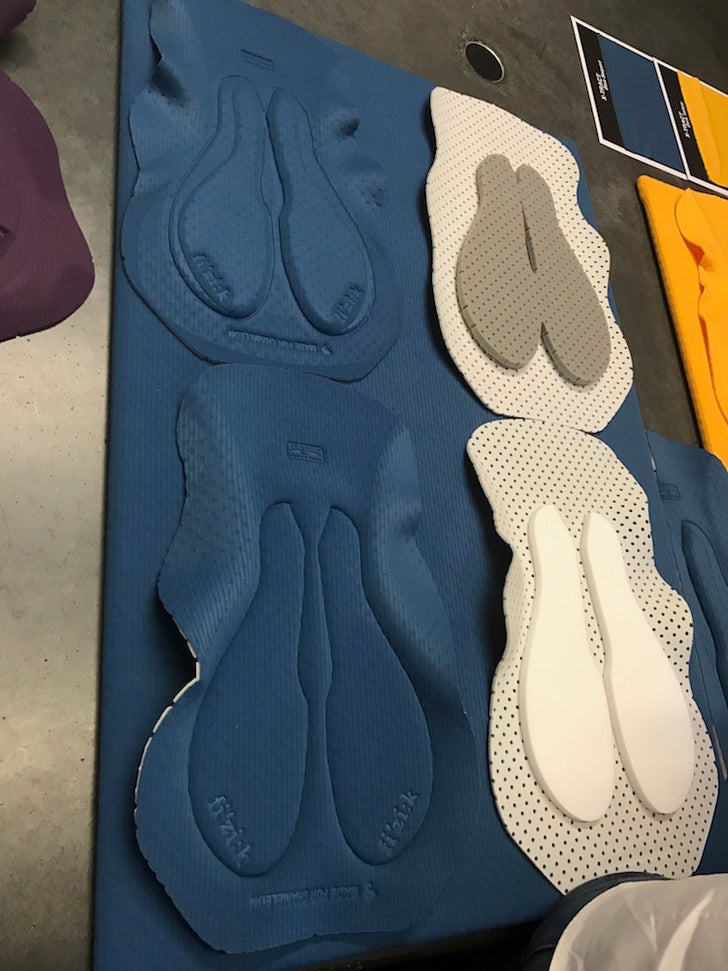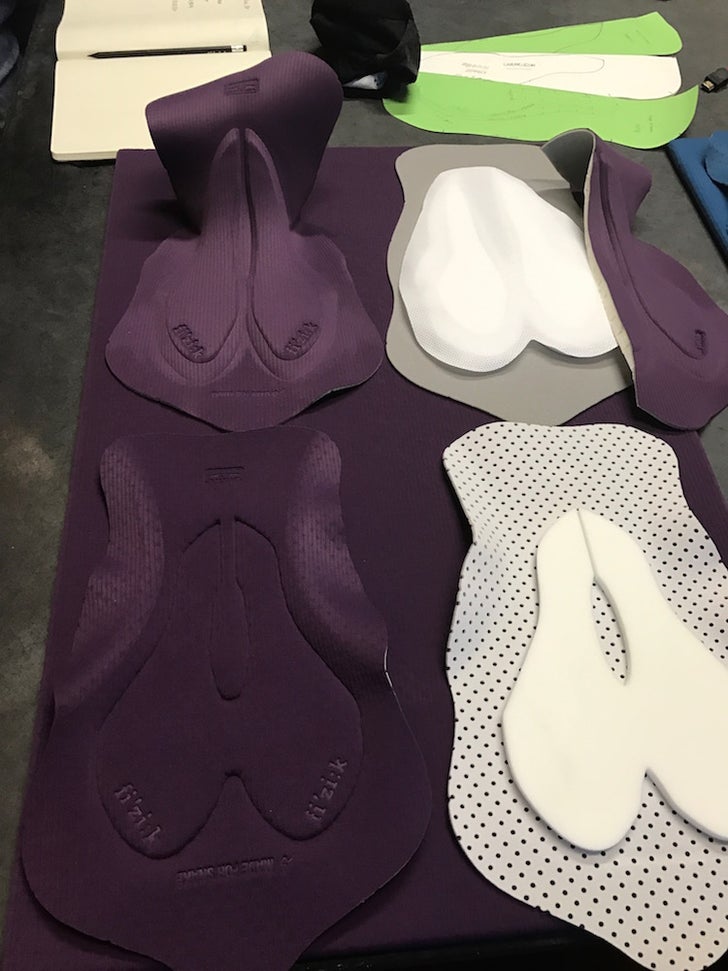 All Link pads are custom-made for Fizik by Elastic Interface, arguably the leading manufacturer of cycling chamois. To design the apparel, Fizik connected with Luigi Bergamo, founder of Q36.5 clothing company, who also has 20 years of experience working for Assos. In the case of the high-end R1 model, the pads are 3D molded and bonded — there isn't a seam in sight.
So how do you pick the correct Link bib (or Fizik saddle, for that matter)? Up until this fall, Fizik had a straight-forward, self-guided Spine Concept test you can try at home. It now has a mobile app as well, which similarly tests one's flexibility. Download it to your device and give it a try, or see if your local bike shop can guide you through the process.
Besides the obviously different pads, the three Link bibs are tailored to accommodate more or less spine curve. For instance, the Bull has as much as 2cm of additional length in the bib straps and has a different material in the back for additional lumbar support.
Wearing the Link Chameleon R1
Right out of the box, these bibs feel excellent. The flat, laser-cut straps sit in a neutral spot on our shoulders, feeling just tight enough — they are designed for a riding position, making them comfortable while in the drops.
Fit through the waist is trim, and again, when we were in our usual riding position these shorts shined, with little to no bunching at the hips.
The lightweight woven material continues down through the legs, with the addition of a more stretchy and breathable fabric that wraps under the crotch. There, Fizik employs a unique design to avoid placing a seam at the center of your nether region. Fizik says that woven material is both lighter and 20 percent faster to dry. You might like this airy, modern feel, but if your favorite bibs are traditional, more supple lycra, then Fizik's less-expensive R3 model may feel more comfortable.
We were quite happy with the pad itself. The foam is supportive and moderately thin, which was well-suited to higher-intensity days, like fast group rides. Overall, the chamois is entirely comfortable, whether riding hard or easy, but if you prefer a thicker, wider pad, this might not be your pick, or perhaps you'd be better off with a Link Bull bib.
As expected, the Link R1 plays nice with a Fizik Antares. But don't write off the Link if you ride a different saddle. We wore these bibs on a number of other saddles with few complaints. However, we did find that the Link pad was not quite as comfortable when ridden on a saddle with a dramatic cutout, like a Specialized Romin.
The bottom line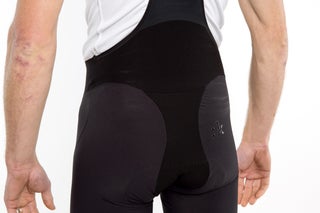 A pair of bib shorts is such a personal choice. On one hand, a review like this can't conclusively determine if the Link R1 is right for you, nor can Fizik's Spine Concept system automatically select your favorite pair. But on the other, it's encouraging that Fizik has made a significant effort (three custom Elastic Interface pad molds is no small investment) to find a way to offer bib shorts to fit a variety of backsides. Our Link R1 had impressive finish and comfort for a brand's first offering in the crowded apparel market. And if the $300 price is too much, Fizik does offer a $199 R3 model with the same three fits.
Available sizes: S, M, L, XL, XXL
Fizik representatives said that a women's bib short is currently in development.
We hope you enjoyed this online gear selection. For the complete VeloNews Buyer's Guide, which is only available in the magazine, subscribe to VeloNews, visit your local newsstand, or buy the single issue.