Review: Industry Nine Hydra Hubs
Industry Nine's Hydra Hubs boast 690 points of engagement for optimum power transfer. Your fellow riders will certainly hear you coming, thanks to the hub's extra loud buzz.
Price
$0
Brand
Industry Nine
---
Heading out the door? Read this article on the new Outside+ app available now on iOS devices for members! Download the app.
With 690 points of freehub engagement, the Hydra hubs from Industry Nine come pretty darn close to fulfilling the instant-engagement dream. They're super-efficient, flashy, and loud. If you race and want every bit of power transfer to count, the Hydras are for you.
Basics: 690 points of freehub engagement, six pawls, 115 teeth on the drive ring, prices vary
Pros: Excellent engagement, awesome aesthetics
Cons: Very loud
Related reviews:
Rocky Mountain Instinct C70
Trek Rail e-MTB
Revel Rail First Ride
Industry Nine has an ace up its sleeve: its in-house (Asheville, North Carolina) anodizing facility that allows the company to make some of the sharpest looking products in the bike world. The Hydra hubs are among those super cool products, but not just because they're available in a wide array of colors.
Beyond the shiny beauty, the Hydra hubs trade in engagement. You can read all about what makes the Hydra hub different, and very cool, when it comes to engagement, here. To sum it up, with 690 points of engagement in the freehub, the Hydras aim to get as much of your pedaling power to the drivetrain as possible, without the slop. And, in theory, this efficient system should improve the life of your components.
Test of time
Here's what I said back in February after I received these wheels:
"What will we look for in testing? For starters, while it's difficult to gauge whether a freehub's engagement is quicker than another system, any slop or play would be noticeable. It's not likely we'll feel any; Industry Nine isn't new to this game. Technically, better engagement should mean better power transfer. It will be interesting to see if this is noticeable on a ride, whether by feel or by the numbers afterward.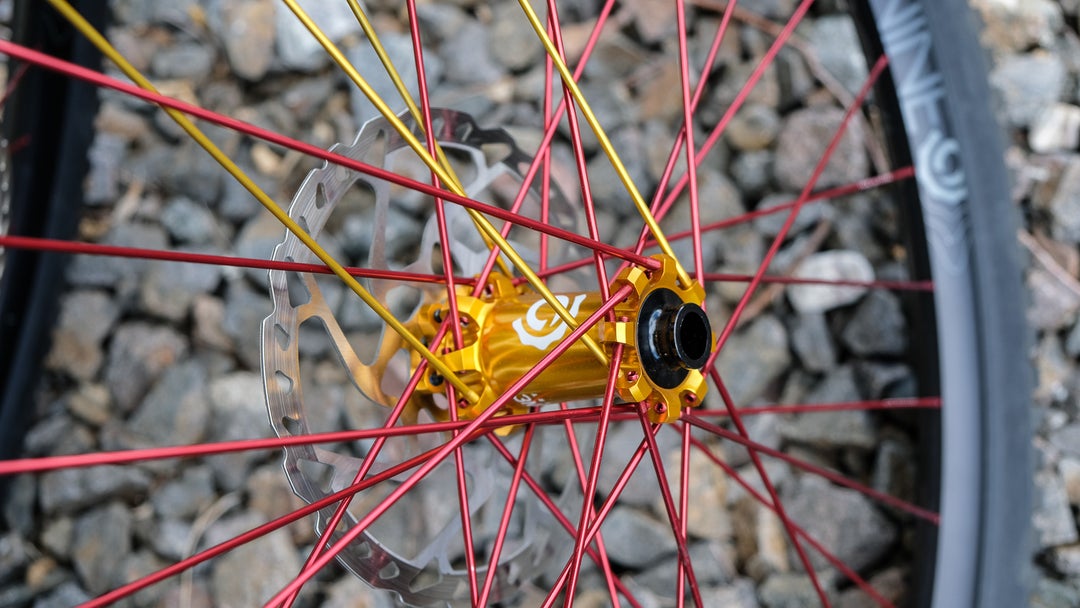 Other than that, this one's a waiting game. Will the hubs end up being long-lasting and reliable? Will six pawls only add to the list of potential parts that can fail? Are the tiny teeth on the drive ring any more prone to excessive wear than bigger teeth? Will the hubs make a cooler buzzing sound than Chris King hubs? Fortunately for us, the only way to figure it out is to hit the dirt, and often."
I did just that.
Hydra On the trail
My Hydra hubs are laced to I9's Enduro 305 rims. I rode the wheels tubeless with Vittoria Martello Graphene 2.0 tires and a Vittoria Airliner in the rear. I9 was kind enough to anodize the hub and spokes in my favorite "Iron Man" colors. These wheels look rad — and they ride amazingly.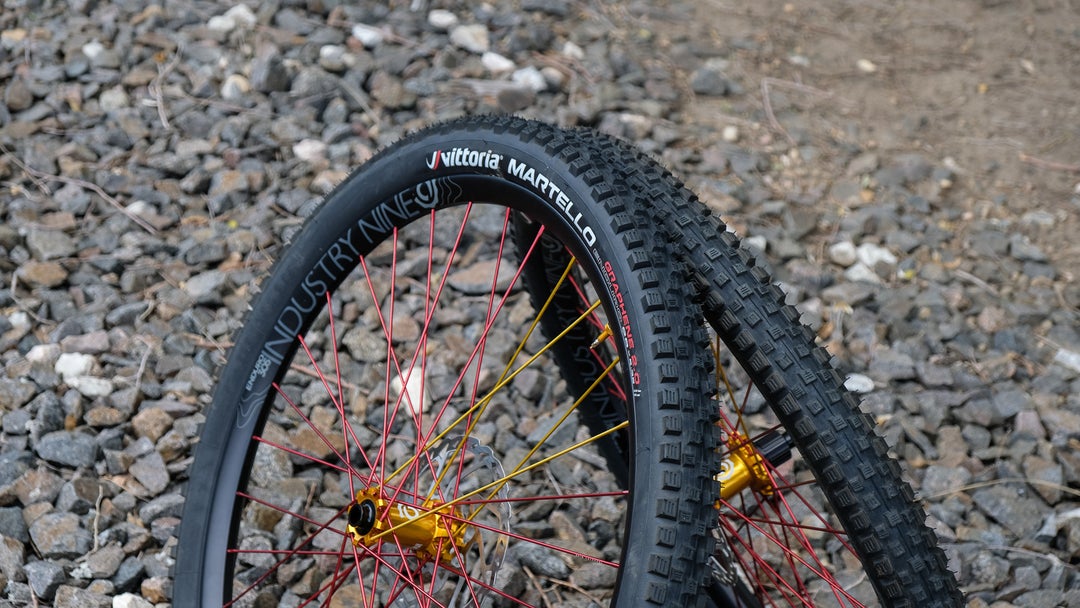 The combination of the stout, wide rims with Vittoria's beefy tire (review on the Martello coming soon) make these wheels ideal for the chunky, loose terrain in Golden, Colorado, where I do much of my riding at home. They feel stiff without beating me up; there's enough give in the system to make them forgiving on repetitive hits.
As for the hubs, boy, are they ever loud. You know the Chris King swarm-of-bees sound? The Hydras sound like 10 swarms of bees, amplified through a megaphone. Fortunately, you can put a thicker grease in the hub to quiet the beast. I didn't bother, but as I continue to ride these wheels, I may be compelled to do so. When I ride through a forest, I prefer quiet.
That's superficial, I know. So how about the meat and potatoes here? Did I9 deliver on instant engagement? It certainly feels like it. I had to go back and forth between the Hydras and other hubs frequently on my Revel Rascal to feel the difference, and even then I had to pay close attention. There are so many factors that go into how a wheel feels under load that it's difficult to tell what's flexing which way and why. But the more I rode these hubs, the more it felt like I was getting an instant response to my pedaling feedback.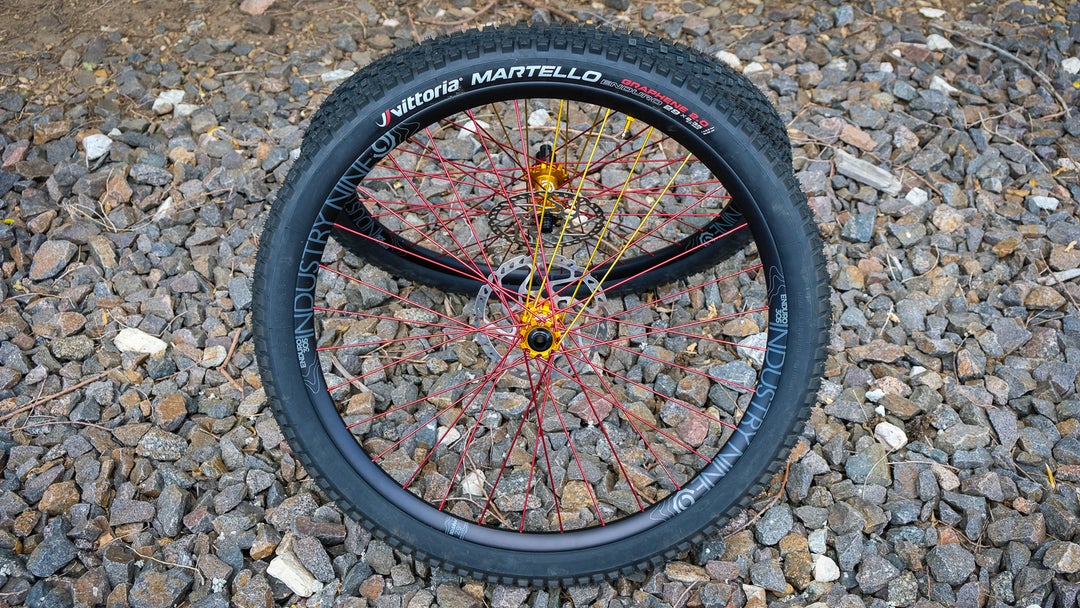 Psychosomatic? Perhaps. But It seems to add up, based on the design I9 has poured into the hub. There's no delay in engagement as far as I could tell when I was out pedaling.
I don't know if that matters, though. Theoretically, sure it does. It means I'm wasting less energy and losing less power to component inefficiency. Practically, it didn't change my ride at all. It didn't make me say, wow, this trail is better/different/vastly improved! So if you're racing enduro and you're after every edge, the Hydra hubs make a lot of sense and are very likely worth your investment. If you're just an everyday Trail rider, the difference probably won't bowl you over.
That said, there's no denying these are truly excellent hubs. The Hydras are just as beautiful and durable as the Torch Hubs that preceded them. If you're getting an efficiency edge on top of that, it can only count as a win. Back to psychosomatic: The feeling that engagement was as good as it could be certainly made me want to test my mettle on steep up-and-overs. It made me want to pop out of corners hard. It made me want to feel the hub's capabilities, and as such, I found myself riding differently, if only slightly so. It was fun. Is there any better endorsement?
And speaking of the Torch hubs, the Hydras replace them. This is now Industry Nine's premiere, top of the line hub. And while the Torch hubs were great, once you ride the Hydras you won't miss them. You get the same high quality, but with better engagement.
As far as longterm durability, it still seems too early to tell whether these are any more durable than their predecessors. I can say that after thrashing on these for a season, the engagement seems to be just as solid as the day they came out of the box. The freehub doesn't have any play to it (though to be fair, I did swap out the freehub from an XD driver to a Micro-Spline driver just a couple months ago to test out Shimano's new XT drivetrain). I mostly rode these in dry, dusty conditions; if you're in a muddy locale, you might have a different wear experience than I did.
Like so many truly important advancements, the Hydra hubs offer a benefit you might not notice at all on your rides. Yet the benefit is still there, and valuable for racers and those that crave the ultimate in efficiency. They're worth your time if that sounds like you.