Quick Look: Dugast Small Bird tubulars to hit the market in limited quantities
Michael Robson previews the upcoming Dugast Small Bird cyclocross tubular
Heading out the door? Read this article on the new Outside+ app available now on iOS devices for members! Download the app.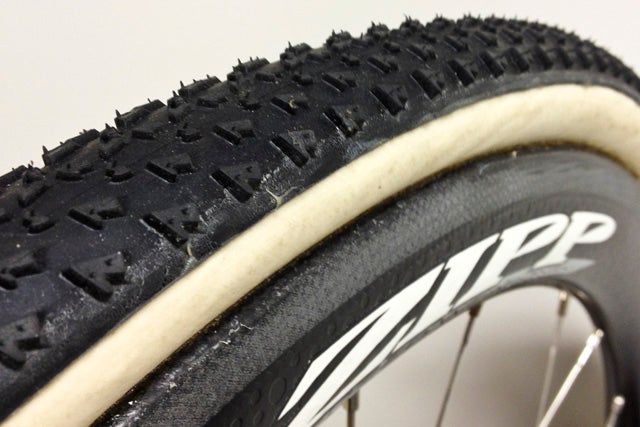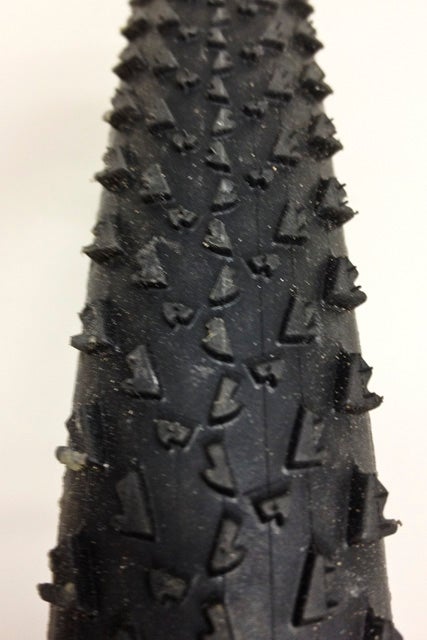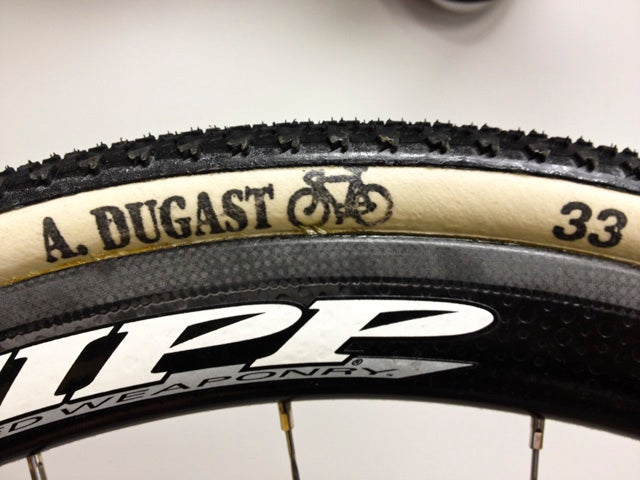 Since 1972, Dugast has been pushing the boundaries of tire design and in its history has come up with some of the legendary tires of cyclocross.
In the summer of 2003, the then 72-year-old André Dugast handed off his beloved brand to Richard Nieuwhuis and a fresh round of serious innovation ensued. Egg-shaped casings, sidewalls derived from lingerie fabrics, pink latex, the ill-fated Diavolo spiked tubular and the Pipisqualo tread design have all been part of Nieuwhuis' incessant tinkering, but he may well have one-upped himself with the Small Bird.
We have yet to actually see them in the flesh and hopefully will ride a pair in the next few weeks, but for now a brief rundown and some until-now super-secret photos will to have to suffice.
First off, it's important to point out that the Small Bird is almost exactly the same tread pattern as Dugast's Fast Bird, the World Cup-winning mountain bike tubular, so it's not like the tread pattern hasn't proven itself. The tread blocks and configuration are very similar, but the size and scale of everything has been adapted to 32 and 33mm 'cross tires. The side knobs, although they are the trusty Rhino check-mark type, are slightly lower at 2.7mm and the center blocks are 1.5mm, which will make the tire roll fast in a straight line.
The Small Bird also pioneers some less-obvious improvements, some of which will carry over into the whole Dugast lineup.
First, the days of Aquaseal and Tent Sure are gone. Dugast is finally (and not a moment too soon) factory-sealing their legendary casings, which will add to the lifespan and durability of the tires with no loss of suppleness.
Second, dual-compound tread. No big deal, right? Wrong. This might well be the first 'cross tubular to incorporate a harder compound for the center track and softer, grippier rubber for the side knobs, adding to speed and performance.
So what does all this add up to? Stu Thorne from Cyclocrossworld.com told me that this tire is blazing fast, but still turns exceptionally well and allows more pedaling through corners. It is designed to be a good all-rounder particularly suited to fast, grassy courses and conditions ranging anywhere from dry to tacky, or even light mud or short muddy sections; for big mud, bust out the Rhinos.
The Small Bird has already proven its mettle since its introduction at the Tabor World Cup this year with wins in junior, under-23 and elite races, plus wins in SP Ruddervoorde and the European Championships. The Small Bird's first bite of American soil will come this weekend in Louisville, Kentucky, at the U.S. Gran Prix of Cyclocross's Derby City Cup.
Now, some good news and some bad news. The Small Bird will cost the same as the Rhino and will come in 32mm and 33mm diameters (that's the good news), but availability will be limited until next year. There will be fewer than 100 tires coming into the U.S. for this season.
Dugast USA/Thorne Products is the sole importer of Dugast, so if you want any chance of getting your hands on these rare birds, you'd better call now.