Technical FAQ: End-of-season rim and tire care
Readers seek advice on storing and reusing tires and getting that gunk off of tubular rims.
Heading out the door? Read this article on the new Outside+ app available now on iOS devices for members! Download the app.
Dear Lennard,
My questions involve removal of tubulars, after the season or for next season. Firstly, how long can these tires be used, providing they have a decent tread pattern and no visible rot? Secondly, once they do need to be removed, what is the best method? And lastly, any special hints on cleaning up the rims for the next set of tires (or just elbow grease and acetone or some other adhesive remover)?
Jeff
Dear Jeff,
In answer to your first question, check the tires to make sure that the tread is not peeling off of the casing, and look for cracking of the tread, indicating ozone damage. Look for rot on the casing, as you mentioned, look also for abraded areas of casing, and look for bulges in the tire or other evidence of cut cords in the casing. If the tire looks good and robust, there's no reason not to keep using it.
As for your second question, scrape off the larger hunks of glue with a screwdriver. If you are left with a thick, uniform layer of glue (this rarely happens after removing a tire), there's no reason to clean it any further. Most people remove the glue generally with acetone, but here is a letter making a strong case for using VM&P Naptha instead.
Lennard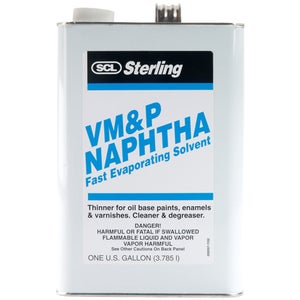 Dear Lennard,
I am a chemical engineer, and I have spent a lot of time in the lab working with chemicals. I'm a VeloNews subscriber, and my favorite aspect of the magazine is the scientific approach that your staff takes to test components. I race on the road and ride 'cross, and since I work for a living, I have to glue my own tubulars. With this comes the pain of cleaning glue off of carbon and alloy rims.
I continually see reference from mechanics and manufacturers recommending the use of Acetone to clean glue residue left on rims. This often includes a recommendation to "wear gloves" when handling Acetone. What everyone neglects to mention is that Nitrile and Latex glovesnoffer no chemical protection to Acetone.
This is quite clearly found by referencing any glove manufacturer's glove selection guide. This is why your gloves seem to develop holes in them rapidly and need constant replacement. There are gloves out there that do provide chemical resistance to Acetone, but they are available only through specialty suppliers and they leave the end user with no dexterity.
What mechanics and rim manufacturers should be recommending is the use of VM&P Naptha to remove glue residue. It's a petroleum distillate that is available anywhere you can purchase Acetone, and commercially available Nitrile gloves provide up to an hour of protection for its use. VM&P Naptha also turns out to be a better solvent for the adhesives used for gluing tubulars (removes glue easier). I have tested this in the lab and with practical use cleaning rim surfaces. The next question one will undoubtedly ask is "is VM&P Naptha safe for use with carbon rims?" The answer is yes, the epoxy matrix present in carbon fiber rims is resistant to dissolution or "attack" from any of the hydrocarbons present in VM&P Naptha. VM&P Naptha also evaporates much slower than Acetone, and leaves no residue behind.
Seth
Dear Lennard,
I've been reading your articles on VeloNews.com and have found them very helpful for maintaining my 'cross bike. Recently I splurged and bought a pair of Dugaste Rhinos from a guy in the local 'cross scene here. One of the tires is okay but the other has a bent casing and the tape on the bottom is in a "V" shape in some areas (i.e. the tape is not flat) on the bottom of the tube. My question is if I stretch the tubular on a wheel will these problems be corrected or is the tire junk? And if it can be corrected, can the tire be stretched on a clincher wheel, since all of my tubular wheelsets are in use?
Anthony
Dear Anthony,
I'm not sure I understand completely your description. But if it's a fold in the tire as I am imagining, I doubt stretching on a rim is going to make it go away anyway.
I'd get an old tubular rim from a bike shop and see what happens if you glue it on and tighten a "Pony band clamp" strap around it with it inflated to 40-50psi or so. If it won't glue down flat over time with this, I think the tire is toast.
Lennard
Dear Lennard,
Your articles about blowouts on January 26 and February 2 got me to thinking about blowoffs. Is it okay to use a clincher tire that has blown off the rim?
5311
Dear 5311,
It is often hard to get one to seat again after it has blown off the rim. Given the risk versus the remote benefit of saving a little cash, I'd say it's probably not worth it.
Lennard
Readers can send brief technical questions directly to Zinn.
Got some mountain bike tech questions? Check out Lennard's FAQ on Singletrack.com

Follow Lennard on Twitter at www.twitter.com/lennardzinn
---
Technical writer Lennard Zinn is a frame builder (www.zinncycles.com), a former U.S. national team rider and author of numerous books on bikes and bike maintenance including the pair of successful maintenance guides "Zinn and the Art of Mountain Bike Maintenance" – now available also on DVD, and "Zinn and the Art of Road Bike Maintenance," as well as "Zinn and the Art of Triathlon Bikes" and "Zinn's Cycling Primer: Maintenance Tips and Skill Building for Cyclists."Zinn's regular column is devoted to addressing readers' technical questions about bikes, their care and feeding and how we as riders can use them as comfortably and efficiently as possible. Zinn's column appears here each Tuesday.