Technical FAQ: Roof rack/low garage issues; Q-Rings on Di2 and Dura-Ace chain installation
A reader asks about possible fork damage after a close encounter of the low clearance kind.
Heading out the door? Read this article on the new Outside+ app available now on iOS devices for members! Download the app.
Low clearance … crunch
Dear Lennard,
I ride a Landshark equipped with a Wound-Up fork, all of which is covered with the trademark custom paint job. Unfortunately I made a classic error and the bike was in collision with a height restriction sign whilst stowed on my roof rack.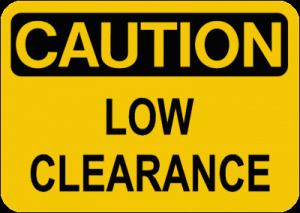 The bike frame was undamaged ("Way to go, Landshark!") and stayed attached to the rack, which was partially ripped from the car roof, but I have some concerns about the fork. The only visible damage resulted when side of the fork slipped out of the rack attachment, resulting in a moderately bent dropout on the opposite side. The dropout is fairly robust aluminum and doesn't appear fractured, and the bend is moderate enough that it still functions to hold the wheel (actually, I didn't even notice until I had a flat a couple of months later).
There are no visible fractures of the fork blades, however since these are covered in that succulent paint-job it is possible that this is hiding signs of fatigue. If I strip the paint and examine the fork directly, can I declare it safe to ride if there is nothing visible, or is visible inspection not a reliable indicator? Is it beyond reasonable to think that this fork might still have some life in it? I have a sneaking suspicion that it might suck to have either of those parts fail whilst barreling down Tuna Canyon.
Kevin
Dear Kevin,
If you're uncomfortable with it, it's not worth keeping it on your bike another second.
I wouldn't ride it without at least sending it back to WoundUp for analysis.
Lennard
Follow the instructions
Dear Lennard,
Shimano's Dura-Ace 7900 chain instructions seem to say that the direction of chain travel matters when choosing where to put the connecting pin. I interpret the A and B diagrams to mean that the pin should be in the trailing hole of an outer plate.
However, I recently had chains installed on two bikes at a shop, and they did it both ways, i.e. with the pin in the leading hole of an outer plate on one bike, and a trailing plate on the other bike. When I asked, they said it didn't matter, even though the instructions say it does.
I talked to another mechanic at a large mail order company, and he also said it didn't matter as long as the pin was correctly pressed in.
Can you help me understand those A and B diagrams and Shimano's "strong recommendation" to do it as in diagram A? Does it matter or not?
Richard
Dear Richard,
First of all, you misinterpret the instructions. Shimano recommends making the outer link lead at the connecting pin, rather than the inner link. You can access the instructions right here on Shimano's web site. Perhaps you interpret the little triangular arrow in the A and B boxes as showing the direction of travel of the chain, but it does not – it denotes going from the first step to the second step. The direction of the chain and the orientation of the links is depicted in the large illustration above it of the crankset and chain.
This is the way I describe it in Chapter 4 of the 3rd edition of "Zinn and the Art of Road Bike Maintenance:" "You want the connecting pin you insert to be the leading pin as the link over the top of the chainring or cog, and — most critically — leads when shifting. Accomplish this link orientation by making sure that, if you are connecting the chain at the bottom as in Figure 4.11, the inner link on one end is to the left (toward the rear derailleur) of the outer link on the other end you are connecting it to."
And yes, it does make a difference. Shimano claims that its testing has shown that the durability and reliability of the chain is measurably improved by having the outer link lead at the connecting pin, rather than the inner link.
Do it the way Shimano suggests.
Lennard
Mix-and-match
Dear Lennard,
Are the Rotor Q-Rings compatible with Shimano's Di2 group set?
Chad
Dear Chad,
Yes indeed; however, because of the design of the 7900 crank and chainrings the crank/Q-Ring combo will have a square edge and you'll have to use conventional chainring bolt/nuts.
Performance-wise they are fine, but aesthetically some people find it hard to swallow. Going to the 3D/Q-Ring combo will look better and work just the same.
Kervin Quinones
Rotor Bike Components USA
www.RotorBikeUSA.com
Wide range
Dear Lennard,
My husband built me a new bike from frame with SRAM Red shifters, 50/34 compact crank, and XX rear derailleur. The idea was to use a 36 rear cassette as I am used to a triple with low gears.
However, the chain could not handle it. We now have on a Red 11/28 and there is just enough change to go big to big. The chain is about 115 or 116 links. Perhaps an 11-32 would be enough for me, but don't see how that can work. I realize you are not supposed to ride combos like big-to-big or small-to-small, but always in the past we could make every gear work on the workstand.
For example, I had a 9-speed compact with XTR rear and could easily use an XTR 11-34 for major hilly rides. Or a Shimano triple 52/42/30 with XTR rear and 11/34 cassette for rare super hard rides. In both cases, every gear was usable on the stand.
So, what is the difference here? To use the 11/32 cassette or 11/36 cassette, do we have to make the chain even longer? Or just live with the fact that certain combos will be physically unattainable?
Maxine
Dear Maxine,
You need a rear derailleur with a longer cage than that XX (for a double) has.
Maybe wait until the 10-speed X0 triple rear derailleur comes out.
Lennard
Feedback on overhauling Shimano STI dual control road levers
Re: Overhauling Shimano STI levers
Dear Lennard,
After successfully disassembling and reassembling a few 9-speed STI shifters, I likely won't be doing it again. If the shifting mechanism can't be fixed by soaking in some degreaser/solvent for a few hours and then new lube sprayed into the guts, it's doubtful the mechanism can be repaired. I found this link very helpful on the process to disassemble/reassemble the levers.
Mike Varley
Point Reyes Station, California
www.blackmtncycles.com
Dear Lennard,
With regard to servicing STI levers, I have had luck with de-greasing the shifters and re-greasing without taking them apart (which is impossible). Remove shifter and peel off hood. Shimano recommends removing shifter blade from body; not necessary.
I like lacquer thinner for this, it will dissolve anything and dries very quickly, force and work grease into shifter. Doing this regularly has added a lot of life to my shifters.
Brett
---
Follow Lennard on Twitter at www.twitter.com/lennardzinn.
Technical writer Lennard Zinn is a frame builder (www.zinncycles.com), a former U.S. national team rider and author of numerous books on bikes and bike maintenance including the pair of successful maintenance guides "Zinn and the Art of Mountain Bike Maintenance" – now available also on DVD, and "Zinn and the Art of Road Bike Maintenance," as well as "Zinn and the Art of Triathlon Bikes" and "Zinn's Cycling Primer: Maintenance Tips and Skill Building for Cyclists."
Zinn's regular column is devoted to addressing readers' technical questions about bikes, their care and feeding and how we as riders can use them as comfortably and efficiently as possible. Readers can send brief technical questions directly to Zinn. Zinn's column appears here each Tuesday.