The Fall of discs: 3T's updated Luteus fork
3T re-designed its Luteus disc for 2012-13 and it offers a stiff, reliable ride for disc-enabled 'crossers
Photo: Photo: michaelrobson.com
Heading out the door? Read this article on the new Outside+ app available now on iOS devices for members! Download the app.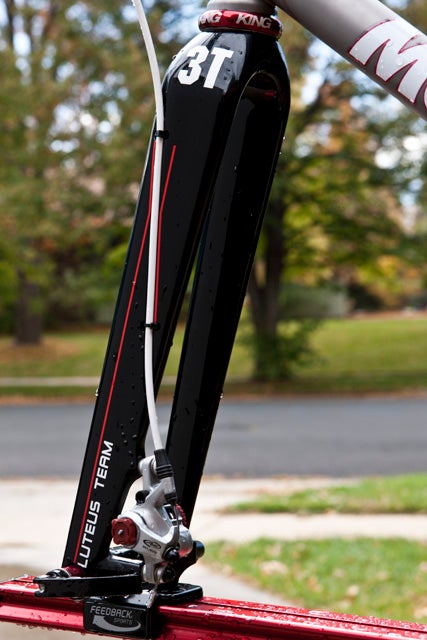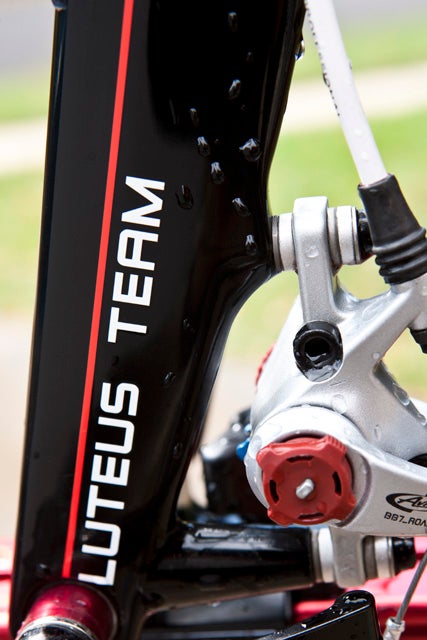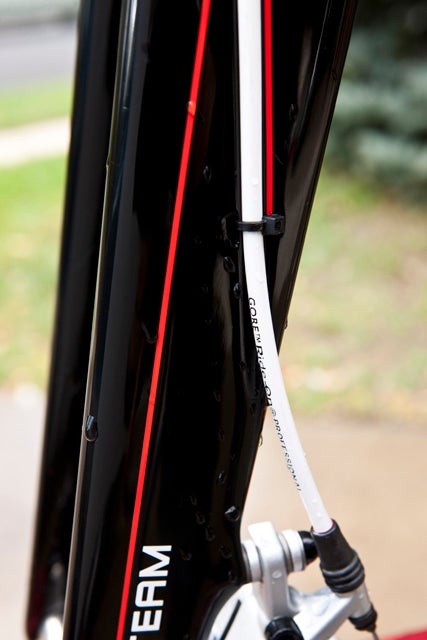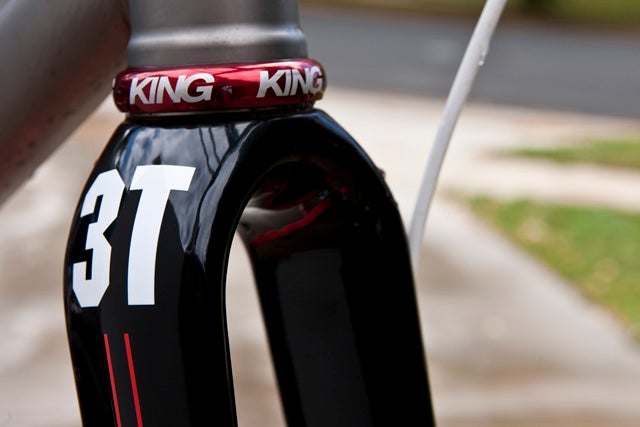 Editor's Note: Disc brakes are here for cyclocross in a big way. Nearly every manufacturer is offering at least one disc-ready frame and many of the sport's heavyweights are adopting the technology for 2012-13. We've been proponents of disc technology for 'cross for years and over the coming weeks, VeloNews.com contributor Michael Robson will explore the burgeoning arena of 'cross-specific disc brakes, from the new gear to tips on getting your disc set-up dialed.
When the UCI announced in 2010 that it was approving disc brakes for cyclocross, the folks at 3T were just as caught off-guard as the rest of us. But they had a leg up. In the final stages of design and testing there was a rigid 29er mountain bike fork that the 3T team promptly tweaked and converted to 'cross specs. That's why, at Interbike 2010, there was exactly one production-ready 'cross disc racing fork on offer, the 3T Luteus. Fast forward to September 2012, and the refined Luteus fork still holds sway as a race-ready, full carbon, disc-brake cyclocross fork.
The fork looks battle ready straight out of the box. It is full carbon with a jet black gloss finish and red pinstripes. The steerer is tapered, 1.5 inches at the bottom and 1.125 (1⅛) inches up top; all the numbers are right on with an axle-to-crown measurement of 395mm and a rake of 47mm. The uncut fork weighed in at 458 grams on my scale, with 36g for the insert hardware, which puts this fork on par with the Enve Cross Disc fork and even several cantilever-brake race forks.
On install, there were some items worth noting. First, the caliper mounts are designed for a 160mm or larger rotor. I don't mind this at all, as 160mm is standard for front disc rotors, with140mm rear rotors. But if you want to run a 140mm rotor up front, it won't work here.
In the box is an aluminum insert kit with pre-fitted star nut, sandpaper and epoxy. While this does require some work to install, the weight is the same as an expansion insert and I feel it adds a bit of support against clamping stresses. The guys at Vittoria Industries North American, who distribute 3T in the U.S., assured me the expansion insert was fine to use.
Breaking with convention, the cable routing is on the outside of the fork, nestled in a little groove and secured with two zip ties. At first I have to admit I didn't love the idea of the cable/line being outside and exposed to impacts and damage, but to date I have not had a single problem with it. The plus side is that for cable actuated brakes the external routing makes for a very smooth and graceful connection with the caliper, possibly reducing cable resistance.
The fork rides very nicely, with little braking feedback, but nice and stiff. I have heard faint brake rub when drilling it out of the saddle but that applies to almost any quick release disc fork, the only solution being (I can't believe I'm going to say it) 15mm through axles on cyclocross bikes.
I'm not sure how much I can attribute to the fork, but the Moots PsychloX Disc bike on which I installed the 3T Luteus is one of the best handling bikes I've ever ridden. The fork retails for $499.99, is distributed by Vittoria Industries North America and can be ordered through your local shop.