Oakley's legacy runs deep at the Tour de France
The story of how Oakley created and delivered two $10,000 prototypes to the 2008 Tour
Heading out the door? Read this article on the new Outside+ app available now on iOS devices for members! Download the app.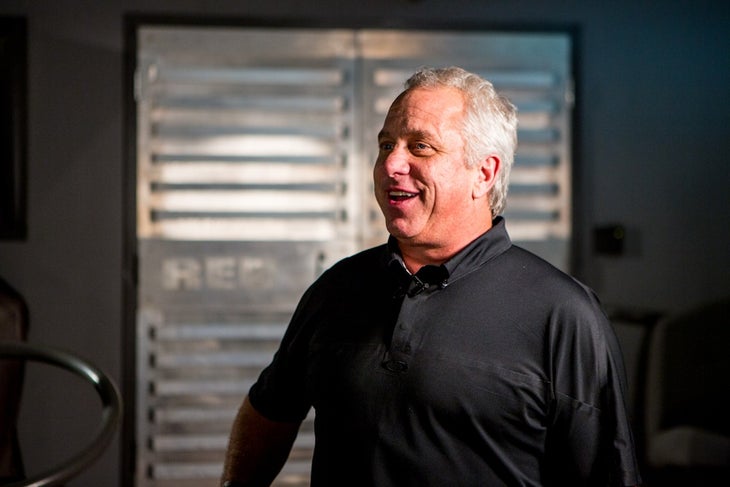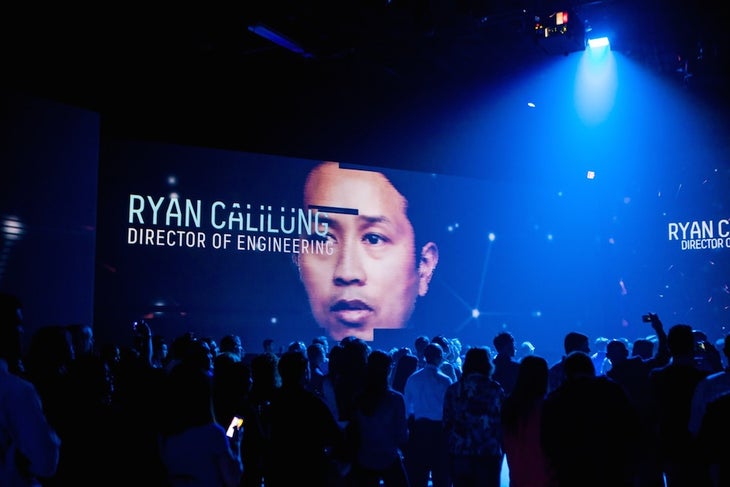 It's easy to picture Ryan Calilung dancing around his living room in his pajamas. Stage 2 of the 2008 Tour de France is on TV, coffee has been spilled on the carpet, and Thor Hushovd is being interviewed after winning the stage.
And Hushovd is wearing a pair of Oakleys that no one had seen before.
Calilung told the story of his first big project — Jawbones, now known as Racing Jackets — to VeloNews at Oakley's "Disruptive by Design" event, held February 24, 2014. This bright and loud winter party at Red Studios in Los Angeles celebrated the company's 30 years of innovation.
The event was stunning. Indeed, Oakley has been "disrupting" again and again. However, you need stories like Ryan's appreciate the essence of the company, to emphasize what "disruption" actually looks like in the midst of the Tour de France.
"[Oakley founder] Jim Jannard is the disruptor," said Calilung. "It's a legacy that we have to live up to as Oakley designers."
Just one year after starting at Oakley, Calilung was asked to live up to that expectation. Two weeks before the 2008 Tour, CEO Colin Baden challenged his team to produce a prototype to deliver to the race.
Was the timing reasonable? No. Neither was the expense. We're not talking hundreds of dollars — think thousands of dollars. Each sunglass cost approximately $10,000 plus hundreds of man-hours.
"The Jawbone protoypes were CNC'd from molded billets of O-matter [Oakley's proprietary frame material] in Austin Texas. We also had to CNC all the hardware, the bolts from aluminum, pins from stainless. We had someone get on a plane, drive to the CNC house, drive back, get back on the plane," Calilung said.
At least Oakley could control that step of the process. Once his team created the Jawbones, Calilung had to find a way to ship them to Europe. France wouldn't do. The entire country is on holiday during the Tour.
So, he sent them overseas to Oakley Europe, which passed them off to a courier, who drove Calilung's two "children" to Brittany and into the hands of Oakley sports marketing guys Steve Blick and Kiko Garcia. Ultimately, Hushovd and George Hincapie had fresh shades to wear at the start of the Tour.
Back in America, Calilung was sure that the "Planes, Trains and Automobiles"-style delivery had failed. UPS had given him the wrong tracking number. He couldn't reach Blick to confirm, and there was no sign of the $10,000 Jawbones, despite waking up at "dark thirty" to watch the race coverage.
But then, like any seasoned sprinter, Hushovd emerged in the windy finale, ready for battle and wearing radical new sunglasses.
No, it wasn't shocking to see an entirely new set of Oakleys at the Tour — just ask Greg LeMond, who recalls being "literally laughed at by the TV commentators" while wearing Eyeshades for the first time in the late 1980s.
"If [a product] is really special, you create a category that never existed, like sport performance eyewear," Calilung said. "The trick then is, can you do it again, and again and again?"
Oakley calls that incessant drive disruption, but more plainly, it's boldness; bold designs, ambitious concepts and determination to make a splash on the international stage.
The story of Jawbones is neither an introduction nor conclusion to Oakley's story. It's more like a bold little French resort, holding a mountaintop finish in the midst of a long and entertaining Tour. It's one of their many dramatic, ambitious moments. And often, you can tell a lot about a race from stages like those.
Editor's note: Oakley covered travel expenses, including a flight and hotel accommodations, for Spencer Powlison's February 2014 visit.