Week in Tech: GoPro telemetry, Wahoo improves GPS, pretty data
New GoPro feature displays your stats; Wahoo improves Elemnt GPS; Sufferfest partners with Apex Coaching, and data-friendly artwork.
Heading out the door? Read this article on the new Outside+ app available now on iOS devices for members! Download the app.
Here's the Week in Tech — all the gear news, tips, and announcements you need and none of the marketing gibberish you don't.
GoPro Quik app displays more data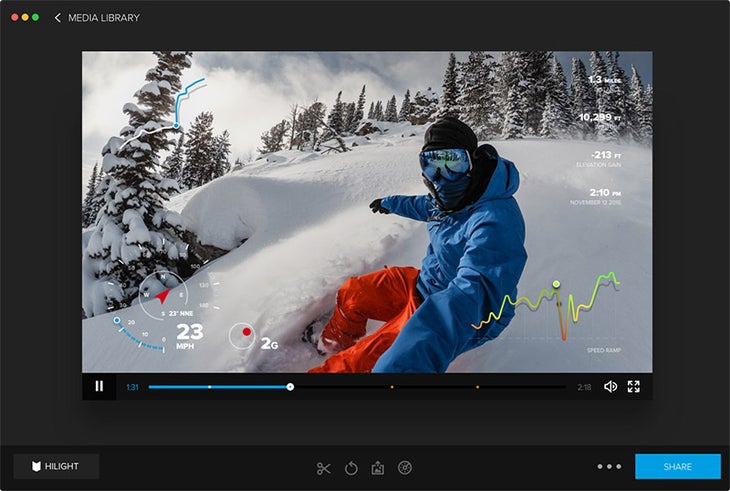 Want to prove just how fast you can ride or how far you can go when posting your GoPro video online, or showing it off to friends? If you've got a Hero5 camera, which is GPS enabled, you can now overlay data on video footage using the GoPro Quik desktop app. This functionality lets you display distance, altitude, elevation gain, date/time, as well as speed. If you're getting extra rad, you can also display G-force data.
Upgrade your Wahoo Elemnt for better navigation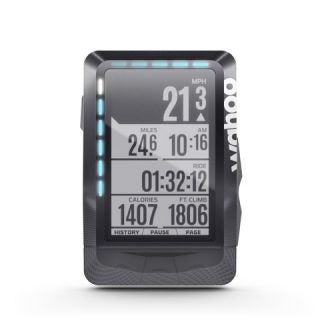 Wahoo has rolled out a host of upgrades for its Elemnt GPS head unit that should make navigation much easier while you're out on the road. The new "route me anywhere" feature lets you find destinations on your smartphone, using the Elemnt companion app, and then transfer directions to the head unit via Bluetooth. You can also put RideWithGPS and Komoot routes onto the device via Bluetooth or WiFi. For those who get lost or ride in unfamiliar places, the Elemnt now features a "follow your tracks" feature, so you can find your way home, tracing your path backward with visual and audio alerts. This last feature doesn't require a smartphone with the Elemnt app.
Structured suffering with Apex Coaching
The Sufferfest, which produces workout videos for indoor training, announced a new partnership with Boulder, Colorado-based Apex Coaching. Apex will now offer free structured training plans to cyclists who subscribe to the Sufferfest app. Plus, the coaches will offer content for Sufferfest articles, podcasts, and live, online chats about training. Just in time for winter!
Your epic ride, illustrated
You can't exactly hang a Strava file on your wall, can you? Seems a bit tacky. So, MassifCentral has launched a Kickstarter campaign to raise funds for an online artwork creator that would — if all goes according to plan — allow you to upload a GPX file, that is translated into an attractive data visualization. MassifCentral has been doing this for a couple years with major events like the Giro d'Italia (see above), but now they aim to make the labor-intensive process accessible to the masses. Chris Froome seems to like it: "The (MassifCentral) Limited Edition 100th Tour de France print is awesome." Maybe he'll help them raise the £55,000 ($67,835) crowdfunding goal …