Week in Tech: New Canyon XC bike, Rapha Graffiti, helmet safety ranking
Here's your Week in Tech: All the gear news you need and none of the marketing gibberish you don't want.
Heading out the door? Read this article on the new Outside+ app available now on iOS devices for members! Download the app.
Here's your Week in Tech: All the gear news you need and none of the marketing gibberish you don't want.
Wear history with Rapha's Graffiti collection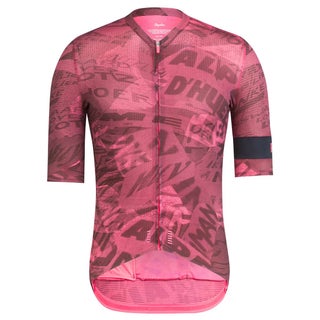 Cycling culture swims in a sea of names, phrases, and icons. Rapha now puts many of them on the jerseys in the Graffiti collection. The uniquely printed designs will appear on seven different jerseys and accessories, so the cut and function of Rapha's gear will still feel familiar to you.
Rapha manages to make the chaotic design look subtle and cool, much like it did with its limited edition Giro d'Italia base layer launched back in April. The collection of jerseys and socks is available on Rapha's website now.
Canyon thinks the demise of XC is greatly exaggerated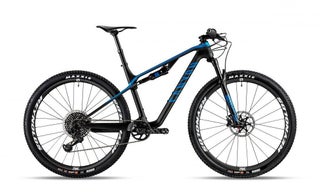 XC bikes have hit the market with a vengeance over the last year, and now Canyon has a redesigned Lux that's cropped up under pros like Pauline Ferrand-Prevot and Mathieu van der Poel. The goal was to create a sub-2,000-gram frame and shock while maintaining adequate room for two water bottles. Canyon says it has succeeded in both pursuits. A new 100mm "flat shock" configuration and revised suspension linkage boost traction on loose climbs, according to Canyon. There are six Lux models, starting with the Lux CF SL 6.0 Pro race for $3,000. The top of the line Lux CF SLX 9.0 Race Team costs $6,500.
Think your ride's a drag? Notio can confirm it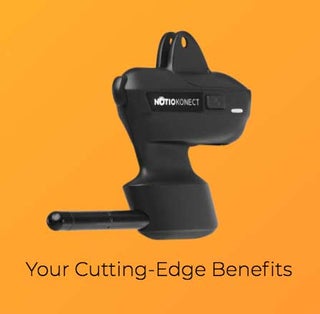 Notio, a subsidiary of Argon18 bicycles, revealed its Konect system at Eurobike 2017. This nifty device helps riders measure his or her drag coefficient in real time, and Notio says the system even outperforms wind tunnel testing. Now Notio is ready to release its product for sale. If you want one, you'll have to attend a Notio promotional event. The first one takes place in Montreal on July 14, and the first 500 registered cyclists will get a Konect at a special introductory price. You'll also get training tips and advice from Notio experts. After Montreal, the next event will take place in Toronto, then on to eight U.S. cities. Spots are limited, so it's best to sign up quickly.
Virginia Tech ranks helmet safety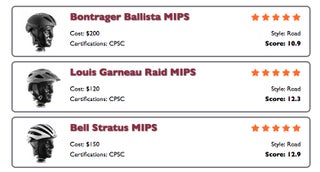 It's not a very glamorous test, but Virginia Tech's impact studies of a limited line of helmets is unique in at least one way: The results rank the helmets according to which ones are safest. All helmets sold in the United States need to pass CPSC certification, but that's a pass-fail system. There's no information about which helmets are safer or safest based on the helmet's performance in impact tests. Virginia Tech's study, which was performed in collaboration with the Insurance Institute for Highway Safety, gives its readers an insight as to which helmets are "safest" within a five-star rating system.
There are a few flaws to the test — namely, the limited number of helmets tested — but it provides an interesting angle on helmet testing since it does something most manufacturers avoid: It calls a helmet safe. The study outlines what the researchers considered the parameters for the definition of safe, and that's another problem: Those parameters can differ depending on who you're talking to. Still, the report is worth a read, and it's a welcome step forward in determining what specifically deems a helmet safer than another.
Go big (on your cassette) but don't spend big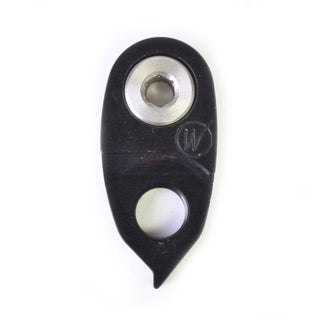 Wheels Manufacturing loves solving problems. And retrofit upgrades are just about always problematic. If you've wanted to make the leap to a bigger cassette but don't want to drop the coin on a new derailleur, Wheels Manufacturing's got you covered with its Extended Hanger. It adds 21mm of drop so your derailleur will clear bigger cogs — up to a 42-tooth cog (1X setup), according to Wheels Manufacturing. If you're running a Campagnolo crankset, you're limited to a maximum 36-tooth cog. For just $18, it's a worthwhile experiment that's easy to install if you're not ready to make the leap for an entirely new drivetrain.