Week in Tech: It's all about gravel — with some road tires and wheels thrown in
This week's lineup of tech news includes several new products being unveiled at this weekend's Dirty Kanza.
Heading out the door? Read this article on the new Outside+ app available now on iOS devices for members! Download the app.
Here's your Week in Tech: All the gear news you need and none of the marketing gibberish you don't want.
Donnelly complements its tire lineup with … bikes?
The last couple of years have seen change and transition for Donnelly, which used to be branded Clement. The tire company specializes in cyclocross and gravel rubber, and it has gained a solid following in both worlds. Now, the company has taken what it calls the next logical step: building its own bikes. Enter the C//C Cross Carbon and the G//C Gravel Carbon. Both bikes will make their debut at the Dirty Kanza this weekend, and pro rider Jamey Driscoll will toe the starting line of the DK200 on the G//C. Both bikes fit 45mm rubber (mounted on a 700c wheel; you'll be able to run 50mm rubber on 650b wheels). The frames were designed by Rolf Singerberger of RS development, whose experience includes stints with both BMC bikes and Eddy Merckx Cycles. Both frames will be available in late June and will cost $2,000 each. Complete bikes will be available in July.
And the gravel show continues with Enve wheels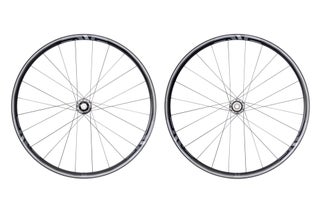 Looks like Dirty Kanza is the place to be for product releases. Enve is launching its gravel-specific G line of wheels, which includes the G23 (700c) and G27 (650b). Enve says these are the lightest tubeless rims it has ever produced; the rims weigh 330 grams. Wheelset weights come in right around 1,300 grams. Both rims feature Enve's Wide Hookless Bead system to help prevent pinch flats. The rims are optimized for the most common gravel tire sizes, with a 23mm inner rim width on the G23 (maximum of a 45mm tire) and a 27mm inner rim width on the G27 (maximum of a 2.25 inch tire). Both rims feature a 25mm depth.
Done with gravel? Otso fast …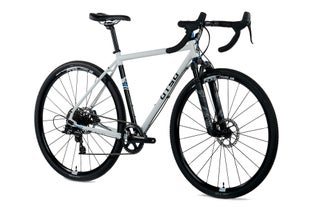 Otso has a new gravel bike just in time for Dirty Kanza, too. The Waheela S is the first suspension-corrected gravel bike on the market, according to Otso, which means you can confidently run either a rigid fork or a gravel-specific suspension fork. The frame is made from Reynolds 520 steel tubing, and the Lithic Hiili carbon fork allows you to run anything from a 700x28c tire all the way up to a 29×2.1 tire. The frame also features internal cable routing options so you can run a dropper post. It's available as a frameset for $900, or as a complete bike starting at $1,999 (up to $3,249 for the Waheela S Pro Complete that comes with a Fox F32 AX or Lauf Grit fork, along with a KS dropper post).
OK, road bikes still exist too. Zipp has some new goodies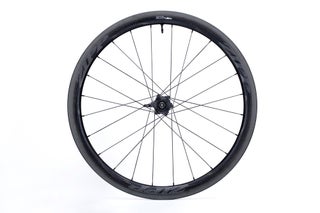 By now we've all seen Zipp's NSW rim brake lineup of aerodynamic wheels. But Zipp has tweaked them for modern times by increasing the rim width to 19mm. They're now optimized for 25mm rubber. More importantly, however, they're also tubeless-ready. The updates apply to the 303NSW, 404NSW, and 808NSW wheels. The Firecrest lineup also gets a makeover. The 303 Firecrest, 404 Firecrest, and 808 Firecrest wheels now all feature Zipp's Showstopper brake track, ABLC dimpling that helps reduce high yaw drag, a revised rim profile, and reduced weight as compared to their predecessors.
Zwift offers structured workouts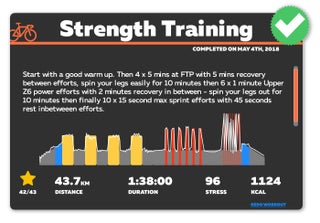 It's almost summer, so go ride outside! But if you can't, Zwift now offers structured workouts that adapt to your schedule. There will be 12 plans (for both cyclists and runners) tailored to your goals, whether you're after VO2 Max gains, sprinting prowess, or climbing. Rather than assigning workouts to a specific day, you'll have a time window during which you can complete the workout. When you finish a session, the plan automatically adjusts to keep your schedule running smoothly. That means if you miss a workout the plan adjusts accordingly, so the rest of your week of training doesn't get upended. It's nifty for the time-crunched cyclist.