Coaches Panel: Training for cyclocross — three workouts
Coach Frank Overton shares some of his favorite 'cross workouts
Heading out the door? Read this article on the new Outside+ app available now on iOS devices for members! Download the app.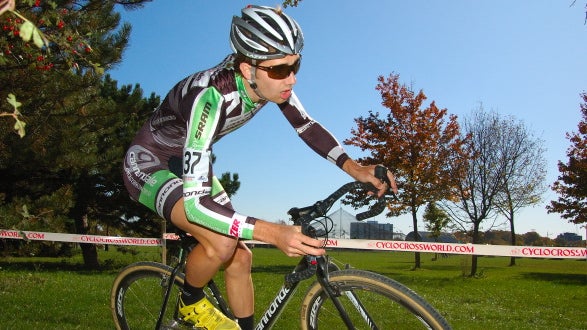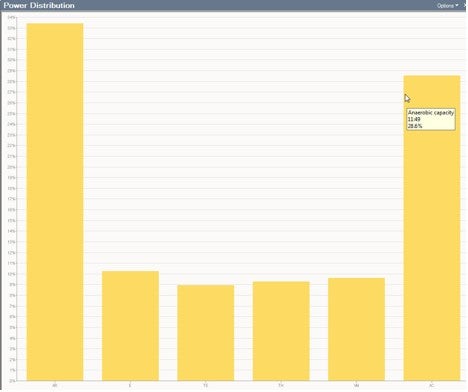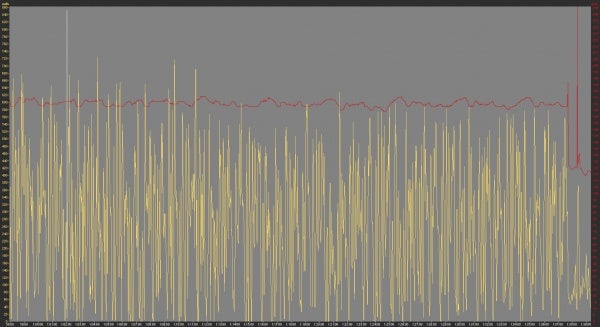 Greetings cyclocross racers, I'd like to share three workouts to help take your cyclocross game to the next level. I presume nearly all of you have been racing and are participating in a local mid-week CX group ride or "hotlap" session. If you aren't – that's your next level before these workouts. Head on over to your local cyclocross course and hold mock four-to-five-lap races. Toe a makeshift start line, say "go" and chase each other around for bragging rights. Ride with stronger riders who will push you harder than you would on your own. Ride hard, practice your technical skills while on the rivet and keep it as simple as that. But for those of you I know that have already been tearing the "Wednesday Worlds" up, and want to take your performance up a notch or two, read on.
These three workouts encompass the cyclocross version of the specificity article I wrote for VeloNews last year. To figure out what's beneficial cyclocross training, it's helpful to understand what happens during a race. I don't think it will surprise any cyclocross racer to hear that cyclocross racing is an anaerobic sport. It's hard, it hurts and here's why as illustrated by this cyclocross race power data, shown left.
In this race, the longest continuous stretch of power output was for 23 seconds. Most segments were in the 4-8 second range and 125-200 percent greater than the rider's threshold power. A third of the race was anaerobic and another third less than 170 watts: throttle wide open or not at all (see power distribution graph).
That's just how 'cross is: pedal hard for a short period of time, negotiate an obstacle or barrier and get back on the "gas," otherwise known as stomping on the pedals. Go hard, jump, run, jump, run some more, accelerate, slow down, accelerate, and go hard again. All in little high-powered anaerobic periods of time.
Now, we can't go around doing 5-second intervals at 150–200 percent of threshold power. That would be silly, and besides that's what the group rides and races are for. They are the ultimate in specificity training. They are the ultimate in specificity training. But we can break down the important parts of a cyclocross race and mimic what happens with the three following workouts:
Short Anaerobic Intervals:
Forty-five second and 1-minute intervals pack a lot of anaerobic adaptations per workout. But for 'cross, I like to shorten the duration and increase the intensity (wattage) for a more specific training session. Lately, I've been using myself as a guinea pig and performing Tabata Intervals in this format:
2-3 sets of 7 x 20 seconds On FULL GAS, 10 seconds OFF with 4 minutes between sets.
The physiological benefits of Tabata Intervals have been widely published in the scientific literature but I find there's an additional mental benefit specific to cyclocross as well: "going" again mentally when the body isn't ready. The ten-second recovery period is far from adequate and that's essentially what cyclocross feels like – having to go hard again without a proper recovery period. The first two to three Tabata repetitions aren't bad but then the 10-second recovery period catches up very quickly for an incredibly difficult workout. At that point, in order to successfully complete this workout, athletes need to dig deep mentally to "go again." Because this is very similar to racing cross, Tabata intervals are as good for your legs as they can be for your head.
Race Start Simulation:
The first lap of a cyclocross race is uber important. Racers go from 80 beats per minute to 180 bpm and then hold that intensity for the rest of the race. Practice your race starts beginning with one foot unclipped on the ground on your imaginary start line at your local cyclocross course. Accelerate as hard as you can, clipping into the pedal as smoothly as you can. Go hard for 1 minute. Real hard. Try 125 percent of your threshold power hard; maybe even 150 percent.
Add a barrier section to this 1-minute race simulation, a deceleration, acceleration, or a run up – combine all the technical elements of 'cross into this full-gas effort — because there's a big difference in your technical skills going easy and going full tilt. After the initial 1 minute, keep the pressure on and perform 2-3 hot laps while working on your technical cross skills. This race simulation is the cyclocross version of the mountain bike race start article Jason Hilimire wrote for SingleTrack.com this summer.
If you have a group of eight or more crossers, half the group up into two for a 1-lap race start simulation while the other half rests. When the first group finishes, then the next group goes. Each group experiences 1 lap "On" and 1 lap "Off." Repeat three-to-five times to reinforce and improve your race start accelerations, clipping in smoothly and going hard while fighting for position toe-to-toe. If you've been timid at the start of a 'cross race, this is your chance to work on being more aggressive.
Motorpacing:
If you want to get more out of your body on any given day than you could on your own, motorpacing is the ticket. There's nothing more motivating in a workout than having a wheel to hold on to. I know the logistics for nearly all of our readers are difficult, but it's such a quality workout for cyclocross that motorpacing deserves mention. After all, suffering like nobody's business to maintain your position is CX in a nutshell. And staying on the wheel of a motor is just that.
Bursty power is the name of the game, much like the power graph above. Drafting behind a motor produces short high powered anaerobic outputs and mimics the power demands of 'cross, sans the technical aspects.
If you are lucky enough to have motorpacing as training option perform this workout by feel. A good once-a-week motorpacing workout should feel hard overall, and very hard multiple times during the 45-60 minute session. Have your driver keep the throttle steady and smooth for average speeds between 25-33 mph (depending on your ability level), slower uphill and faster downhill. Let the terrain take care of the intensity and remember the number one rule of motorpacing: stay on the wheel no matter what (all safety considerations, aside). Yes, it's hard but so is cyclocross!
If you are racing consecutively each weekend, pick your poison from one of these workouts mid-week. Add in two rest days per week (before and after each race) and you practically have your weekly training set up. Be creative setting up your practice cyclocross course(s) and don't forget your technical skills practice. Have fun, but work hard. Hup Hup!
Frank Overton is the head coach and owner of FasCat Coaching, a cycling coaching company in Boulder, Colorado. For cyclocross training, Frank regularly tastes his own medicine with the workouts above. For more information about Frank, FasCat Coaching and their coaching services please email frank@FasCatCoaching.com