Coaches Panel: A better year is on its way
Frank Overton lays out what it takes to step it up a notch: planning and ... more hours on the bike.
Heading out the door? Read this article on the new Outside+ app available now on iOS devices for members! Download the app.
Frank,

Next year, I want to have a better season than I did in 2009 but I don't know what to do. I trained hard, but was sporadic and seemed to lack direction. I did lots of intervals but couldn't tell if I was doing them right or not. I seem to be missing something but I can't figure it out.
Thanks for your question; I'm glad to hear that you'd like to improve your performance in 2010. The first way to improve is the most obvious yet the easiest to overlook: training more. If you were averaging 6 hours on the bike per week, 8 – 10 hours will definitely lead to improvement. Go back and look at how much you trained in 2009 and plan to increase that amount by 10- 25 percent.
The second way to step it up is to set goals and start working toward them. Start by organizing your annual training plan and go so far as to put some races or events down on paper by January 1st. This is what I was writing about in this January 2009 VeloNews training tip.
Looks for blocks of time in your "life schedule" that you know you'll be able to ride consistently. For example a period of time without extended business trips, family vacations, time consuming projects, etc. Towards the end of that time frame (if it exists) set some goals for races and begin to work backwards from those dates. Conversely, avoid setting a goal for a race that follows a family vacation or period of time you know you'll be pressed to train consistently.
Getting organized, setting goals, training more and staying consistent with the bike will lead to improvement. If you're already doing the above or plan to be and still want to improve more, then I'd suggest you start training with power. A power meter will help you make the most of those precious 6 – 8 hour training weeks. By training at wattages that force specific physiological adaptations you can accomplish much more than by JRA (just riding around). Additionally, you can use a power meter to know whether you are performing an interval workout "right" or not. Plus organizing your data is a great way to verify that you are training more than you have in the past.
I hope that helps! In summary: train more, organize your annual training plan, identify the races you want to do well in, set goals, and consider training with power.
-Frank
Submit your question to the coaches panel by emailing coachespanel@competitorgroup.com
---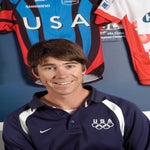 Frank Overton is a USA Cycling Level 1 Coach, a former U.S. National Team Coach, a member of USA Cycling's Power Based Education Committee and regularly writes training tips for VeloNews. Overton works with professional and amateur athletes of all abilities and ages across the United States. To learn more about Frank and his Boulder, Colorado-based coaching company, please visit FasCat Coaching or email Frank.