Otter in the Offing? Here's the Luna Lowdown on Training
Luna Chix Katerina Nash and Marla Streb offer some off-season training tips for the Sea Otter Classic in April.
Heading out the door? Read this article on the new Outside+ app available now on iOS devices for members! Download the app.
By Katerina Nash and Marla Streb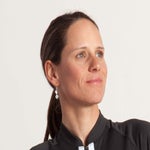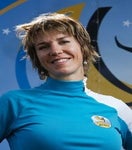 The Sea Otter Classic in Monterey, California is probably the most motivating event of the year. Even while you are enjoying your off-season or cruising on the bike and throwing in some cross-training, the Sea Otter, set for April 15-18, is always peeking around the corner.
A quick look at the calendar and you see it's important to maintain your fitness for the new year's ramp-up.  Everyone wants to be a star at the Sea Otter. Everyone wants to set the tone and put in a good result. Or at the least, you want to finish the race!
So here's a little training advice compiled from those mountain bike dominatrices in blue, Team LUNA Chix:
• Ask yourself WHY you are doing the Sea Otter and WHAT your goals are:  Write this all down.  Figure out what your goals are and be realistic.  Post this where you will see it daily.
• If you are a serious racer and you have a heart rate monitor, try to wear it on every ride. Even if you're not a serious rider, try to write down your weekly hours of exercise.
• Occasionally ride long (2-plus hours) with a race pace effort thrown in. This is a good way to keep you honest in the lazy off-season. Make sure to nap, eat well, and hydrate.
• In the spring, start adding intensity to your workouts gradually. If you haven't done any intensity in the off-season, throw in one or two hard days a week. If you find it difficult to get yourself going, join a hard group ride once a week and try to stick with the fast riders.
• Keep an eye on your journal of workouts, sleep hours, and morning heart rate if possible. If you notice your waking heart-rate stays elevated, you might have to decrease the hours of riding, or the intensity.
• Try to do your recovery rides alone, or just run errands spinning easily. Group rides tend to go faster than you should on these days.
• Enter a couple races before the Sea Otter. There's nothing like a race to get you on form.
• As you enter the last month of preparation training, try to find a local ride (or downhill run if that's your deal) that is similar to the distance and difficulty of the Sea Otter course. On your high-intensity day, ride as hard as possible (at your anaerobic threshold) and time that loop or run. Do this weekly and hopefully you'll find that you are getting faster.
• If you live at elevation, try to spend little bit of time at sea level riding in fast group rides to get used to the low elevation of the Sea Otter. If you have the luxury of riding in the tropics, do that because every once in a while it rains at the Otter!
Katerina Nash and Marla Streb are members of  Team LUNA Chix.