Tour Favorites: Where they stand one week out
[vc_tweetmeme type="horizontal"][vc_facebook type="standard"]
Tour Favorites: Where they stand one week out
By: Caley Fretz
The racing of June provides an imperfect crystal ball for the results of the Tour de France, less useful in the concrete than in the abstract, but useful nonetheless. Look not at results but at trends, take into consideration a rider's preparation for his chosen June tune-up, and consider long-term goals. With the right context, one can paint a picture, albeit murky, of what's to come.
With their chosen tune-up races behind them, and the Tour de France just ahead, the world's top men now have a picture of their own fitness, and a sketch of their competitors'. Here's where they stand:[vc_separator color="grey"]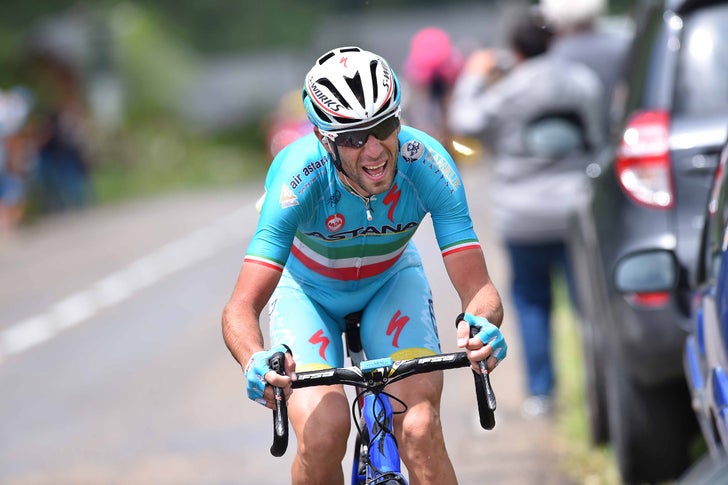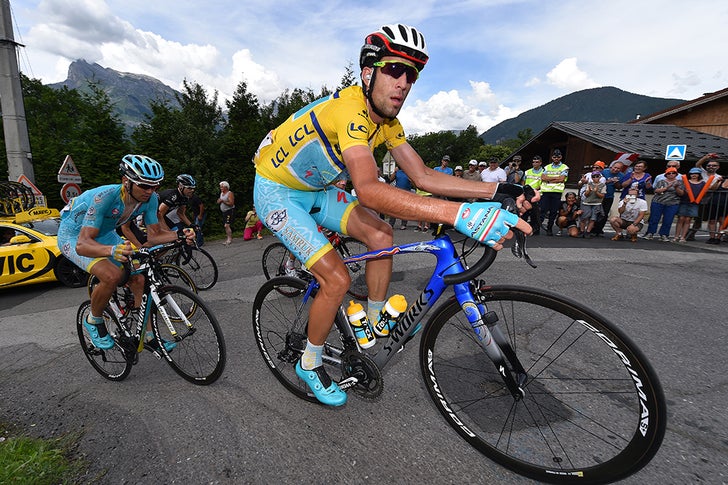 Vincenzo Nibali
Tune-up: Criterium du Dauphiné
Overall finish: 12th
Race highlight: 2nd, stage 6, took yellow for a day
Nibali was clearly less focused on a result at the Dauphiné than simply testing his legs. He even played domestique for teammate Michel Scarponi on the final stage, taking a long pull on the leadup to the final climb.
Nibali gave it a go on stage 6 and was narrowly beat by Rui Costa (Lampre-Merida), but earned the yellow jersey for his efforts. He lost nearly four minutes the next day and handed the lead back to Tejay van Garderen (BMC).
Other Tour contenders might be worried about this type of stochastic performance — van Garderen singled Nibali out as the GC favorite furthest "off the back" in an interview last week — but it's the Nibali way. He was unimpressive up until the first week of the Tour last year, too. He'll be on form for July.[vc_separator color="grey"]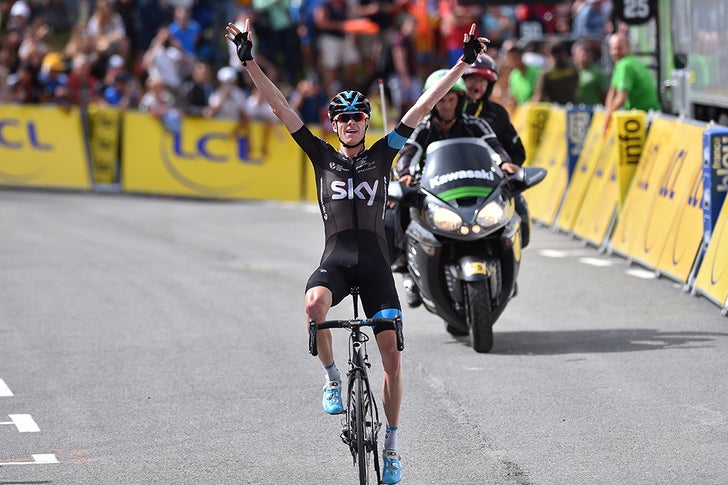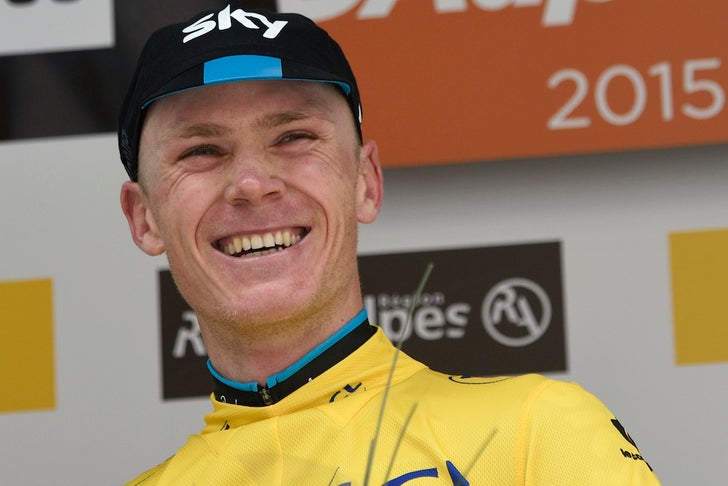 Chris Froome
Tune-up: Criterium du Dauphiné
Overall finish: 1st
Race highlight: Two stage wins; dropping van Garderen when it mattered most to take the overall win
"I definitely feel that I had a bit slower build-up to the Tour this year, I don't think that's a bad thing," Froome said after winning the Dauphiné.
If that's slow, he should be flying in July.
Winning the Dauphine is no guarantee of an incredible July, of course — just ask Andrew Talansky, who won in 2014 but had his Tour derailed by bad luck in the first week — but Froome says he won the race while "not quite at my best." That's a good sign for Sky.[vc_separator color="grey"]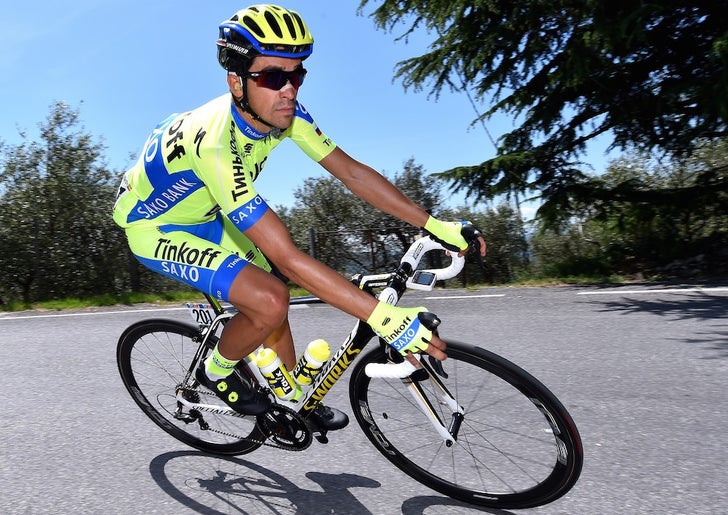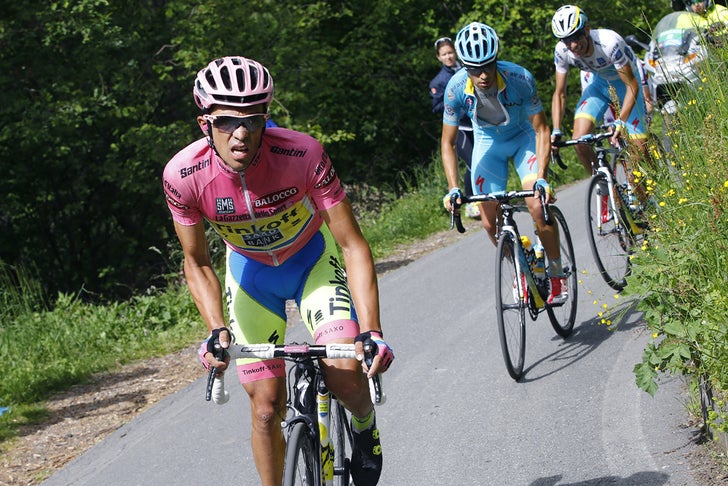 Alberto Contador
Tune-up: Route du Sud
Overall finish: 1st
Race highlight: A mano-a-mano battle with Nairo Quintana where Contador came out on top
The traditional roads to the Tour run through either the Dauphine or the Tour de Suisse, but Contador needed a bit more time to recover from his win at the Giro d'Italia. The Route du Sud, which slots in a week later than Suisse and two weeks after the Dauphine, provided a few good climbing stages and, most importantly, solid competition in the form of Nairo Quintana (Movistar).
With the exception of Quintana, the overall level of competition at Route du Sud was lower than both the Dauphiné and Suisse, making for a slightly easier week for the rider still trying to recover from May.
Contador beat Quintana on the road to Bagneres-de-Luchon, taking 13 seconds out of the Colombian climber, and held on to the overall win. It was the first time either rider had pedaled in anger in weeks, and both seemed a bit flat, as expected.
[vc_separator color="grey"]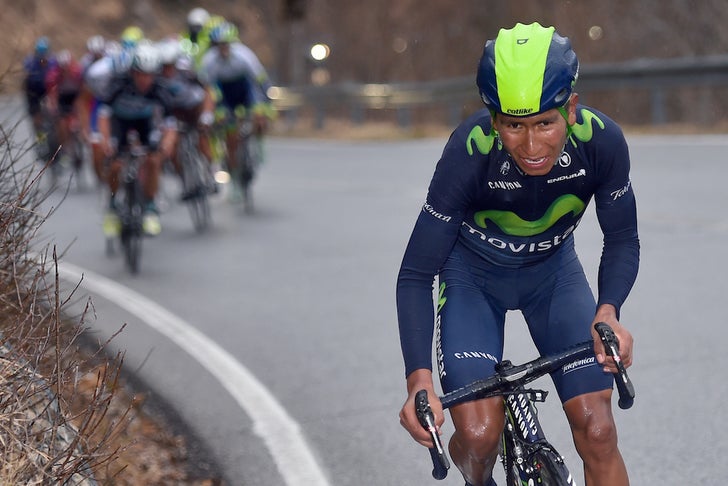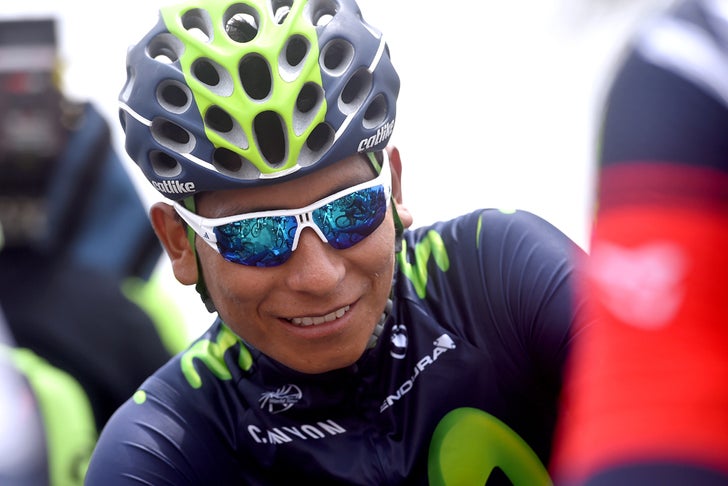 Nairo Quintana
Tune-up: Route du Sud
Overall finish: 2nd
Race highlight: 2nd behind Contador on the queen stage
Quintana's last race prior to Rut du Sud was the Tour de Romandie in May, a gap of a month and a half that he filled with time back in Colombia, training on his home roads at 9,000 feet. While the time spent at altitude, more time than any other GC contender, will certainly provide a boost in July, it wasn't much help at Route du Sud.
Quintana's twin priorities at Route du Sud were to get his racing legs back and keep Contador in sight. He achieved the former, and came close to matching Contador in the race's queen state to Bagneres-de-Luchon. Losing 13 seconds on flat, race-free legs shouldn't worry the Colombian climber too much, and second overall following six weeks without racing should provide confidence, too.[vc_separator color="grey"]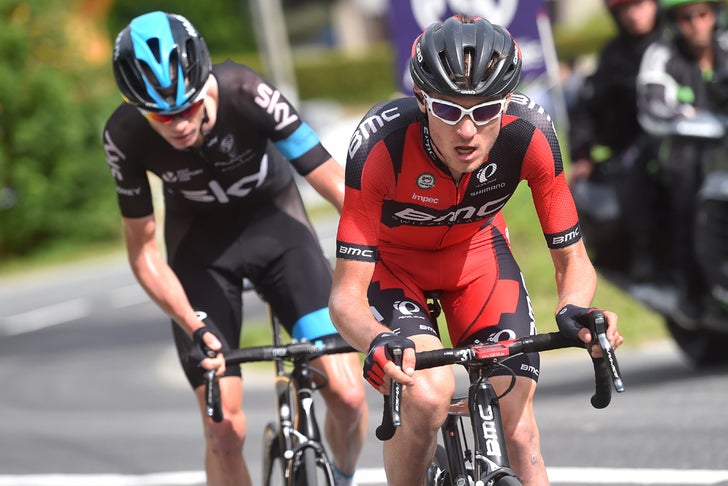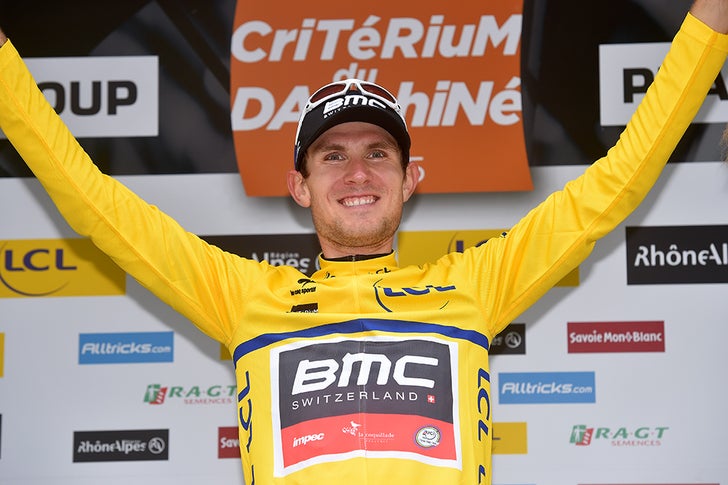 Tejay van Garderen
Tune-up: Criterium du Dauphiné
Overall finish: 2nd
Race highlight: half the race in yellow, lost due to time bonuses
Van Garderen cautioned reporters last week into reading too much into June racing, but he'll certainly gain confidence from climbing with Chris Froome and finishing second overall at the Dauphiné.
He'll gain further confidence from the performance of his team at the race. BMC are the world team time trial champions and they showed why, taking the stage victory on a course similar to the one that will be tackled in the Tour. BMC took 4 seconds on Astana and a massive 35 seconds on Team Sky. Van Garderen can take comfort from the knowledge that a repeat performance is likely in July.
Van Garderen said he is about 1 kilo lighter now than he was before the Dauphine, and his power numbers are about 10 watts higher than at this point last year. That's a good sign for the young American.[vc_separator color="grey"]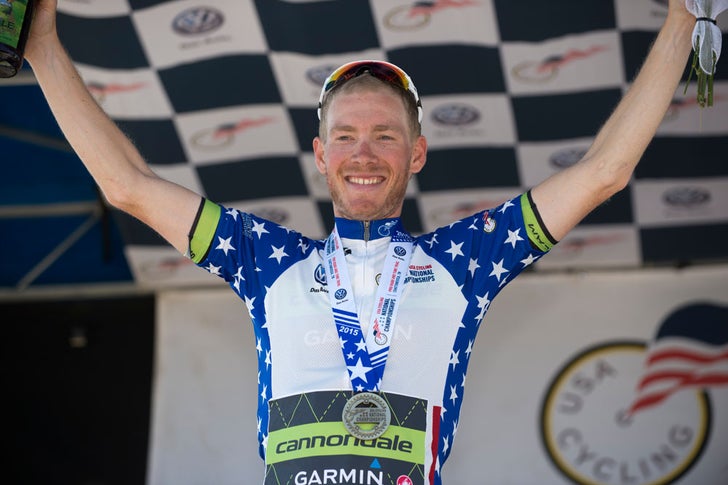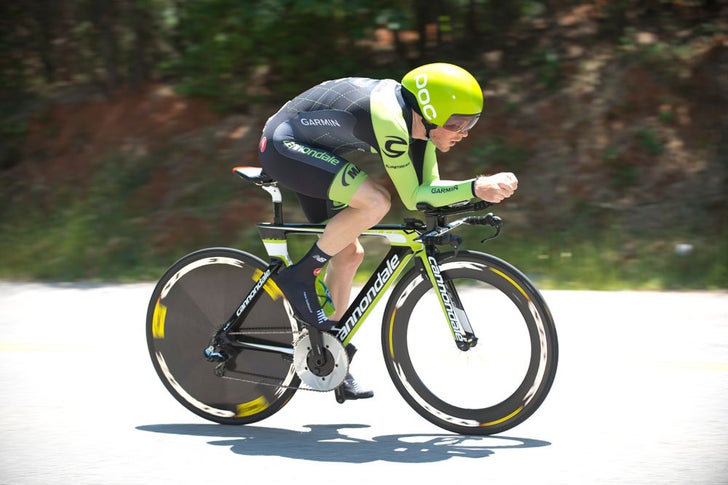 Andrew Talansky
Tune-up: Criterium du Daupiné
Overall finish: 10th
Race highlight: 7th on the stage to Pra-Loup
Talansky won the Dauphiné last year, his greatest victory to date, only to crash out of the Tour de France early on. His leadup to the race this year was a bit slower, and it showed in a 10th place finish.
His form is undoubtedly on an upward trajectory. After dropping out of the Tour of California in mid-May with illness, Talanksy won a national time trial title and then spent time at altitude. He came into the Dauphiné a bit flat, but managed to keep the leaders in sight and finished less than five minutes down after a pile of tough, mountain finishes.
Talansky can gain confidence from compatriot Tejay van Garderen's progression last summer. Van Garderen was 13th at the Dauphiné and then went on to finish fifth in Paris, a result that Talansky would surely be happy with.
[vc_separator color="grey"]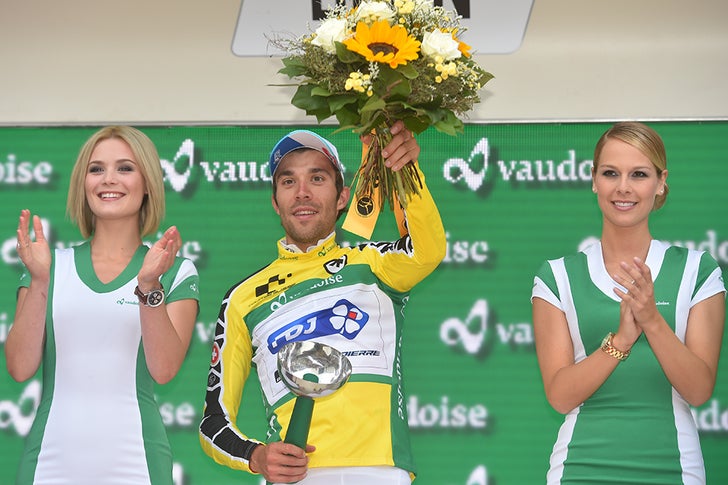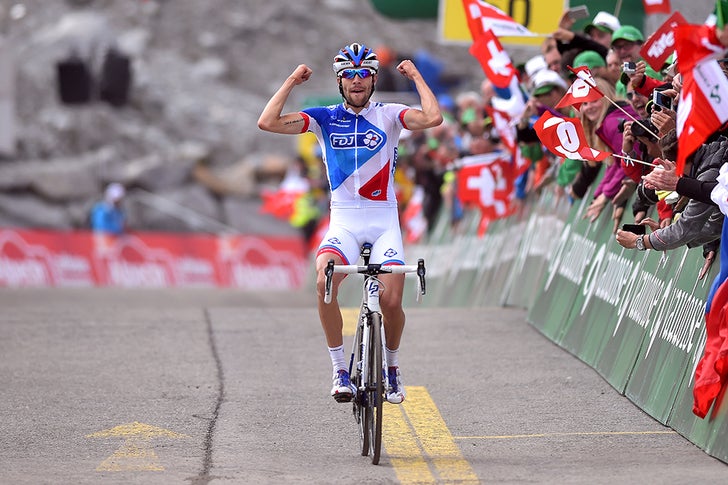 Thibaut Pinot
Tune-up: Tour de Suisse
Overall finish: 4th
Race highlight: Stage win on the race's toughest climb
The Next Great French Hope™ Version '15.1 showed his class and grit with a stage win at the Tour de Suisse on the long, difficult climb to Sölden.
After appearing to suffer up the final climb, gapped off the back of the lead group numerous times, he fought back and took the race by the horns in the final kilomters. It was an impressive display, and proved he's ready for the big climbs of the Tour.
Pinot has struggled with race skills in the past — descending, efficient pack riding, and the like — but those difficulties now appear to be behind him. If he can make it through the first week unscathed, his Suisse ride proved he has a real shot at a top five in Paris.[vc_separator color="grey"]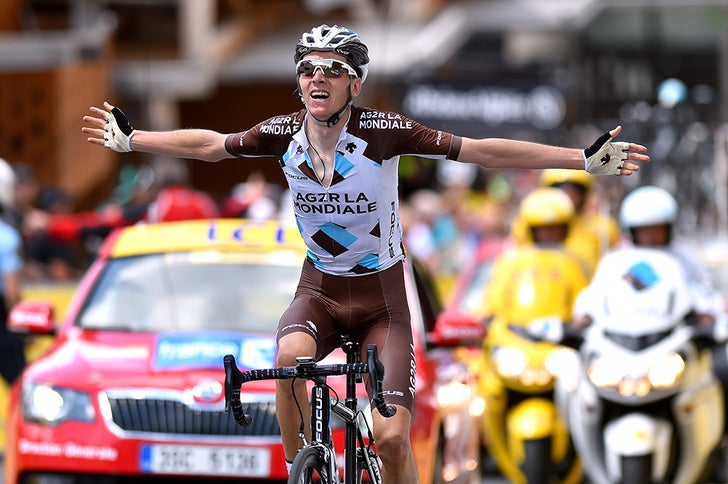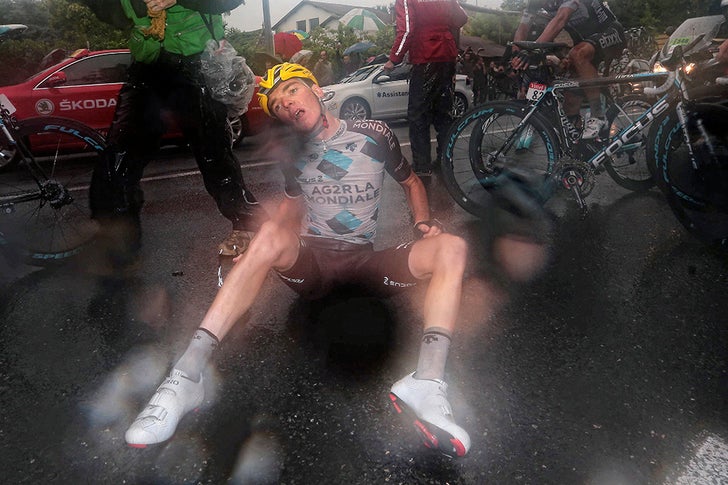 Romain Bardet
Tune-up: Criterium du Dauphiné
Overall finish: 6th
Race highlight: Incredible, daring stage 5 victory in a bold solo move
As Next Great French Hope™ Version 15.2, Bardet sits alongside Pinot as the hope of the host nation. But for the first time a long time, it's not hope misplaced. Bardet is the real deal.
He took the best stage win of the month on the fifth stage of the Dauphiné, finishing in Pra-Loup, attacking on the final climb and then descending like an absolute maniac to hang on to a 35 second lead over Tejay van Garderen. It was audacious, but not futile, as so many such moves are. Bernard Hinault's smile could be seen from space that day.
The stage win was proof of three things. First, that Bardet is on good for leading into the Tour. Second, he's not afraid to try things, and that will come in handy as he may be given a bit more leeway given his status as a second-tier favorite behind Nibali, Froome, Contador and Quintana. Third, if he has a bad day and drops in the overall, he's a good bet for a stage win in the last week.