Eight New Year's resolutions you can actually keep
Which of these New Year's resolutions will you accomplish this year?
Heading out the door? Read this article on the new Outside+ app available now on iOS devices for members! Download the app.
It's time to set your New Year's resolutions.
Don't be intimidated— be motivated.
New Year's resolutions shouldn't feel impossible to keep. Pick goals that you know are achievable and that actually stir up feelings of excitement. Don't tackle too many goals, just pick a few that really resonate with you and write them down so you can hold yourself accountable.
1. Activate your core
Core work is far from easy, but it's simple to do. You don't need fancy equipment or a lot of time. Fifteen minutes is more than enough to make significant progress. Once you find a rhythm and start seeing improvements, you'll reap the rewards on the bike as well. One of the hardest parts of core work can be deciding what exercises to do. Plan your workouts ahead of time, write them down, and stick to a plan.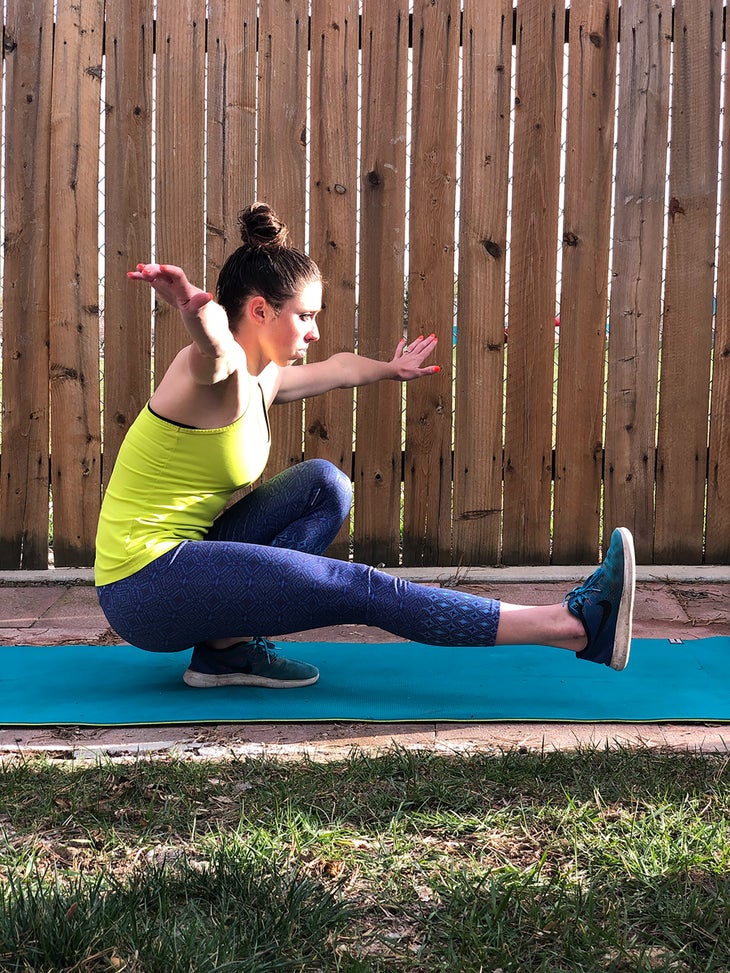 The author demonstrates a pistol squat. (Photo: Hannah Finchamp)
2. Learn something new
Make a conscious effort to learn something new this year. Take a bike mechanic class, sign up for a nutrition course, or go to a skills clinic. It can be as simple as reading a book written on a subject that you want to learn more about. There are so many elements to cycling, health, and fitness that there is bound to be something that you are interested in knowing more about. Be a student of the sport this year!
3. Register for an event
It can be intimidating to put your name on a start list, but it's one of the best ways to hold yourself accountable to a goal and to experience that sense of accomplishment when crossing a finish line. Just because you sign up for an event doesn't mean that you have to 'race' it. Pick an event that you want to finish and work toward having your personal best performance on the course.
4. Improve your nutrition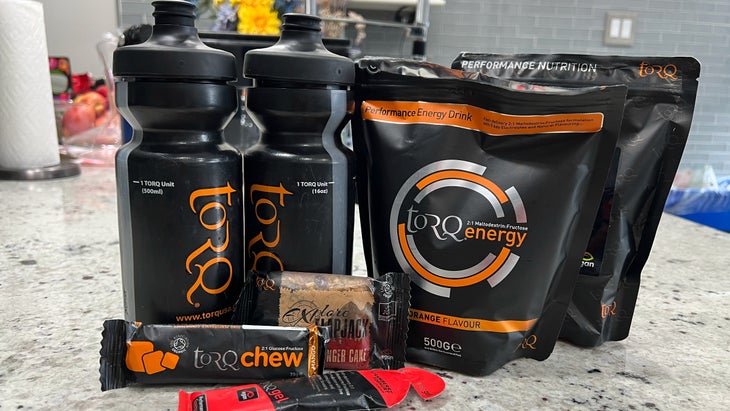 Torq nutrition products. (Photo: Greg Kaplan)
Nutrition is a very personal thing, and for some reason, it can feel really intimidating to try to improve. I think one reason for this is that we try to tackle everything at once. Pick just one element of your nutrition that you want to improve — this doesn't have to be limiting or eliminating anything. Improving your nutrition could very well be adding something to achieve a balanced diet. For example, most of us could benefit from eating more fruits and vegetables. If you're not sure what to add, combine this resolution with learning something new and set up a consultation with a nutritionist.
5. Ride somewhere new
One of the favorite things about my bike is all of the different places it takes me. Make it a goal this year to ride your bike somewhere completely new. Most of the time you don't have to travel far to accomplish this goal. You can start in your own hometown. Discover a new route or a new road and see it from a new perspective, on two wheels.
6. Make connections
The cycling world is a small, tightly knit community that you can really dive into, and start making new friendships. Go down to your local bike shop or commit to a local group ride with a cycling club and introduce yourself to more people who like bikes. Need to borrow a tool? Want to ride with someone tomorrow? Most people in this sport want to lend a helping hand, so build connections and start sharing resources.
7. Donate time or equipment
There's no getting around it, cycling is expensive and time-consuming. But if you can donate time or resources to contribute to the cycling community, you can help others while also making connections. Instead of selling your gently used jerseys or the shoes you bought that never quite fit right, consider donating them to a local junior club or a NICA team. If you don't have extra equipment you can afford to give away, then donate some time to trail building or maintenance or even volunteer at a local event.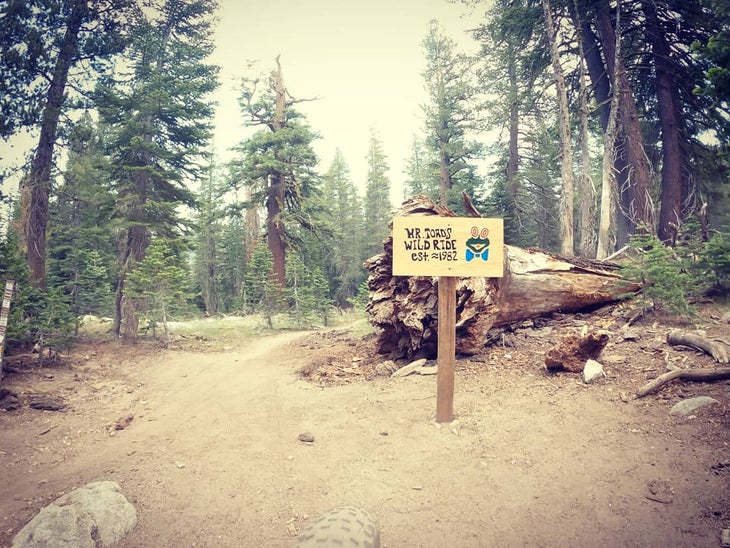 8. Get faster
Get faster, but be intentional about how you measure your improvements. Of course, you can always try to improve your functional threshold power, but if you don't have a power meter you can still measure success. Pick a specific route or hill to time yourself on and work on making improvements all year. Remember that outside factors —like wind, and temperature — will influence your efforts so don't get discouraged. Instead, make it a fun mission to see all of the different ways you can watch your time improve.
If at first you don't succeed, try, try again
If you fall short on your resolution one week doesn't mean all of your hard work is lost. When you realize that you've gotten off track, just start fresh. One of the best ways to actually achieve your goal is