Life as a Bike Jockey: Just Eat the Damned Cookie!
Competitive cyclists can be wound a little tight, so Singletrack.com columnist Judy Freeman is resolving to indulge more and abstain less.
Heading out the door? Read this article on the new Outside+ app available now on iOS devices for members! Download the app.

Competitive cyclists are a lovable band of neurotics.
But I suppose "lovable" depends upon whether you just get to watch the frenzied anxiety in action or if you're the one making the late-night run to the store for the crucial pre-race breakfast ingredient while your favorite neurotic has his or her feet up.
To some degree or another, we racers are obsessed with our training. We worry about our weight, wonder if we need to do more or something different; we contemplate ways to make our bikes lighter – safety be damned.
So now that it's the new year and the field is ripe for seeding the race season with plans to inflate my neurosis, well, I'm resolving to indulge more and abstain less.
That is more a hedonist's anthem than I'll live up to, as I'm close to being one of the most boring people I know. But, dude, racing is hard. And in my opinion, some of the hardest parts happen before you get to the start line. So when it comes to making resolutions, I'm resolving to back off on the resolutions.
There's a lot to do in order to show up at a race — eating right, training hard, resting harder. And then balance all that in with a job, family, friends and suddenly you've 40 hours of work to fit in a 24-hour day. Which is why keeping it all together just to get to the start line can be nerve wracking.
You don't have to be a pro, you just have to put up a goal to work towards and, voilà, you're on your way to being your own little frenetic spectacle.
Fit in Fun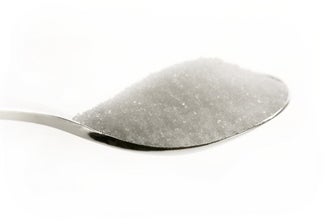 Because of the intent to have fun racing bikes, fun quite often gets taken off the list to make room for fun. Doh!
It's a wicked catch 22 and the irony of it all. Which is what came to mind when I read an interview with Gene Wallenstein, Ph.D. author of The Pleasure Instinct: Why We Crave Adventure, Chocolate, Pheromones, and Music.
Wallenstein asserts we are hardwired for pleasure. Pleasure actually serves human growth and thus supports survival. So in order to survive and thrive, humans truly have to do things that bring them pleasure — or perish.
Perish sounds dramatic, but for babies it can be true. For adults, we're more likely just to become surly moogs and fodder for talk shows.
In very simplistic terms, Wallenstein says that humans have an instinct to partake in pleasurable activities like, for example, social interaction or sugary foods. These activities are innate desires that served our survival back when we were babies and apes. Since our brain development continues all through our lives, suppressing basic pleasurable needs like these can still cause some issues in adults.
Anxiety and depression are common outcomes. More devastating, however, can be when an unmet need for pleasure rears its head in other ways in effort to be compensated. You can imagine throughout society the various ills this may lead to, but I'm keeping this about cycling today. Jerry Springer has the rest locked down.
That brings us back to why racing is hard. Without realizing it, you can end up walking a tightrope of doing "what's right." You eat right (no sweets), sleep right (no social nights) and you train right (no fun rides). Unless you're not human, without some indulging you're imploding.
Deviant Diet
Talking with other friends that race or even just workout regularly, it seems diet is the first casualty of a strict regimen — and the easiest deviant behavior.
You stay off the sugars and then late one night by the light of the open fridge door you've laid siege to the one item under your roof with the highest sugar content available. More than likely it's the last of the leftover sweet-and-sour sauce and stale tortillas in the back of the fridge, or something similar.
A friend of mine was a ballerina and recounted stories of how she and her friends wouldn't eat in order to keep their weight down. But then they would occasionally feast on slabs of butter on Wasa crackers. Ah… Needs must, when the devil drives.
Wallestein also talked about the downside of indulging in all pleasurable pursuits, many of which anyone could have guessed from watching the Cosby Show growing up. But at the risk of craving a butter sandwich, I'll just resolve to abstain a bit less and indulge a smidge more.
For all this talk, I'll still be ten times more boring than other competitive cyclists I know. Even so, I'm scheduling in some spontaneous fun now to make sure I make it through the season with my sanity intact.
•••
And on a happy side note, the new year brings a new team. I'll be riding for Kenda/Felt in 2010. I'm very psyched about joining this crew and looking forward to the upcoming season. I'll write more about this next time. Thanks for reading!
Judy Freeman is a pro mountain biker out of Boulder, Colorado. In 2009 she represented the U.S. at the World Championships in Canberra, Australia. For 2010, she'll be joining pro riders Amanda Riley-Carey, Andy Schultz and Colin Cares to race on the Kenda/Felt Mountain Bike Team.
Freeman went pro about six years ago. She regularly cracked the top-20 in major domestic races in 2008, such as the Sea Otter Classic and select national events. In 2009 she was a woman to beat in the Colorado Mountain States Cup and a regular top-10 finisher on the Pro XCT.