Training for Gran Fondos, part 3: Climbing
The third part in our series on training for Grand Fondos and other long rides. This week's subject: climbing.
Heading out the door? Read this article on the new Outside+ app available now on iOS devices for members! Download the app.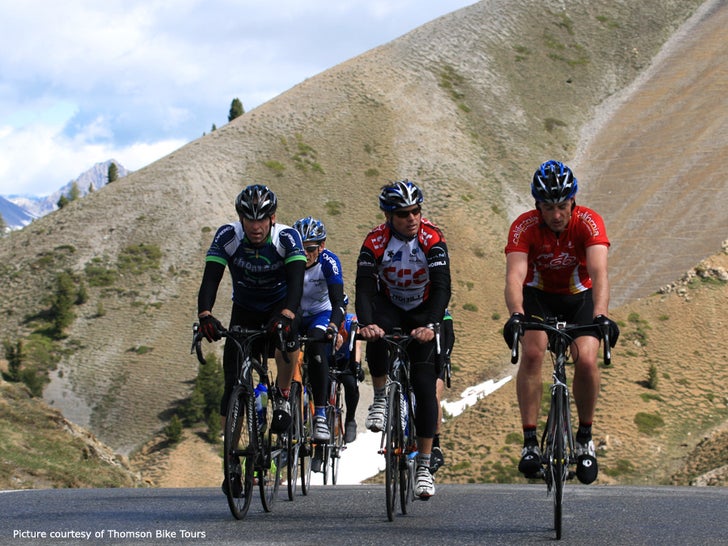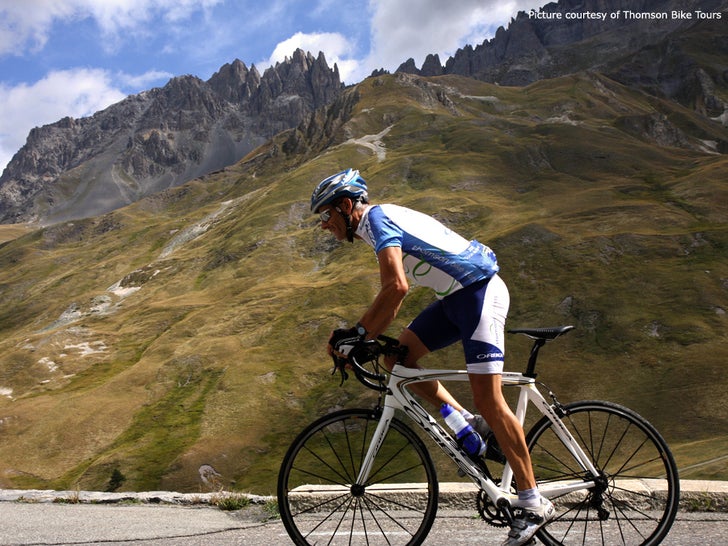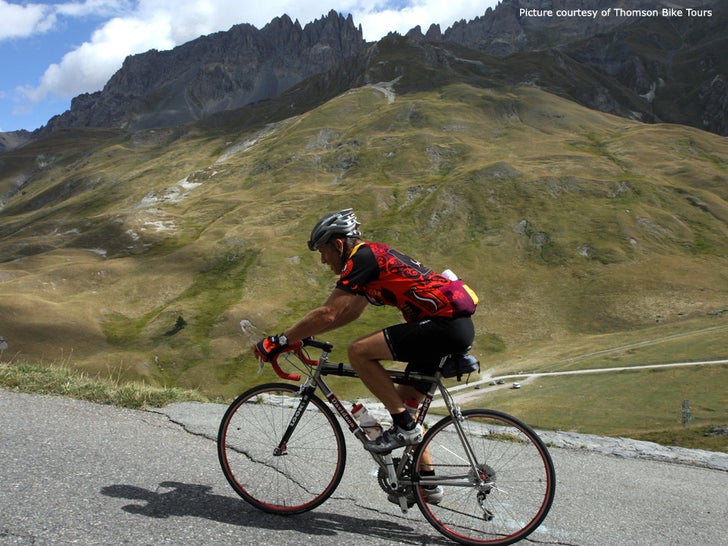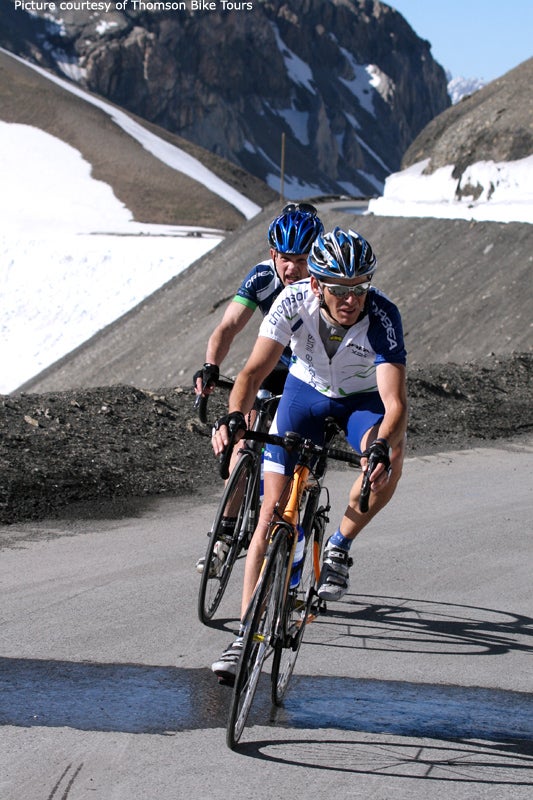 Editor's Note: Today we are publishing the third in a series of training articles for riders preparing for Gran Fondos, mountainous centuries, multi-day tours and other ambitious long rides (notice how we didn't use the word 'epic'?) The series' authors are pro road and cyclocross racer Chris Jones of Team Type 1, former pro racer and coach Kristin Eastin, and amateur racer and coach Curtis Eastin. More on the authors is at the bottom of the page.
Part 1: Training for endurance
Part 2: Training for speed
Part 4: Descending
Climbing technique
As the weather starts to improve and the Gran Fondo events loom large, it's probably time to talk about going uphill. The point most worthy of emphasis is that when climbing multiple passes per day for successive days, one must conserve energy and recover on the bike. If your goal is to finish a ride, it makes little sense to go gangbusters on climb one, only to crack on climb two or three.
How best to approach the big climbs? Here are a few tips.
(1) Efficiency:
Stay relaxed, keeping the arms supple and light on the bars. Avoid climbing in the drops, unless the wind necessitates a lower frontal area.
(2) Position:
Use multiple seat positions to incorporate different muscle groups: sitting squarely on the saddle in your happiest position is most efficient. But sliding back on the seat and pushing forward on the pedals so as to use the large and powerful gluteus and hamstring muscles, while conserving the most powerful muscles (your quadriceps), can be an effective way to conserve strength and recover on the bike, even if it means backing off a bit in terms of power output. Simply backing off a bit will not achieve the same end, as you're still employing the same muscles. Sometimes it can be effective to slide way forward on the seat to get up a very steep pitch. Having a little to spare in the primary cycling muscles (again the quads) comes in very handy especially later on in the ride.
(3) Cadence:
Choose a cadence that is efficient, rather than comfortable. Usually, somewhere between 75-85 rpm is a good target for climbing. This may warrant much practice and many miles of cycling in fairly hard terrain to achieve.
(4) Standing vs. sitting:
Whatever your preference, it will be appropriate to practice a little of what's not your modus operandi. If you usually sit, then you should do some extended standing intervals (fast or slow, it doesn't matter), and vice versa. This will help to develop those muscles before the topography demands that you use them.
(5) Gear selection:
This cannot be stressed enough. Many experienced riders go to the mountains for the first time despising the idea of using a triple or compact system. Many who have grudgingly used a triple chainring setup are bothered on day one, but I have never seen anyone ready to trade it on day five. It's important to realize that while you may conquer the biggest steepest hill in your neighborhood on any given day using your standard 39/23 or 25, we rarely climb those toughest mountains in our respective environs three or four times in a day, and then go do it again the next day, then again the next, etc., etc., etc.
Bringing the right gear choice can insure that you complete each ride every day on a multi-day event or tour, if that's your goal. It can also prevent overuse injuries caused by pushing too large a gear. Let me underscore this point by saying this: even the strongest riders will benefit from having a compact system, a triple, or a standard chainring with a large (e.g., 30-tooth) rear gear. Even the pros on last year's Giro d'Italia were using compact setup on the Mortirolo. Watch out for them on the Zoncolan this year — not many will be using a 39 or 42 x 23.
Remember to practice these tips, and to get the most out of climbing — the more you practice the easier it will get.
About the Authors:
Chris Jones: Chris is a third-year professional with Team Type 1. He is a two-time top-10 finisher in the US Professional Road Championships and has scored 10 professional wins and multiple podium appearances. Chris has been a USAC certified level 3 coach since 2006 and coaching clients since 2005.
Kristi Eastin: Kristi was a professional mountain bike and road racer from 1995-2000. Having won nearly all of NorCal's challenging road races over her career, Kristi knows how to train for going up hills. She has extensive coaching experience ranging from elite racers to beginners.
Curtis Eastin: Curtis raced as a Category 1 during the early/mid-1980s through the early 90s before quitting cycling because of an injury and starting college. Never too far from cycling, he now coaches riders and races with Sierra Pacific Racing Team, in Northern California.
Both Kristi and Curtis are expert ride leaders with Thomson Bike Tours, which leads performance bike tours to the Alps, Pyrenees and Dolomites. Thomson Bike Tours assisted in the preparation of this series.