Training for Gran Fondos, part 5: Tapering and tips
Ready of the big ride? Proper tapering in the final week can make the difference.
Heading out the door? Read this article on the new Outside+ app available now on iOS devices for members! Download the app.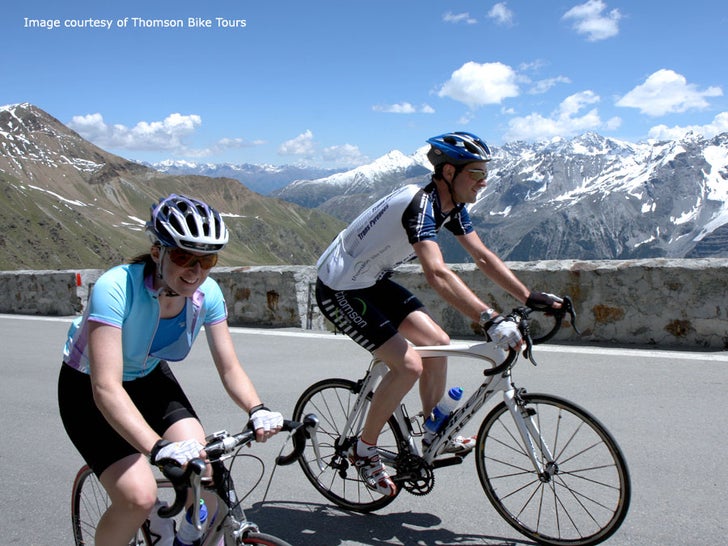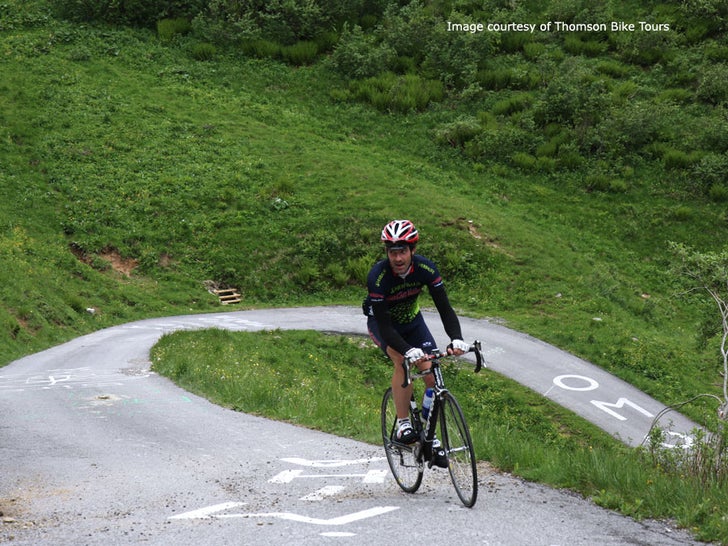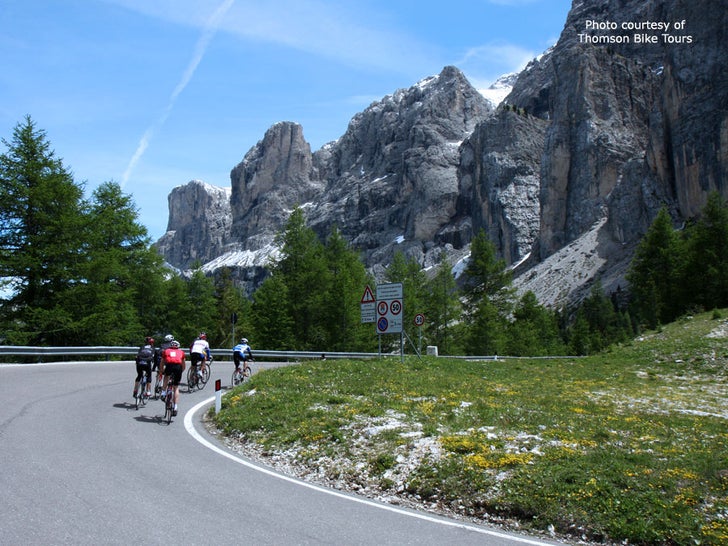 Editor's Note: Today we are publishing the fifth in a series of training articles for riders preparing for Gran Fondos, mountainous centuries, multi-day tours and other ambitious long rides (notice how we didn't use the word 'epic'?) The series' authors are pro road and cyclocross racer Chris Jones of Team Type 1, former pro racer and coach Kristin Eastin, and amateur racer and coach Curtis Eastin. More on the authors at the bottom of the page.
Part 1: Training for endurance
Part 2: Training for speed
Part 3: Climbing
Part 4: Descending
Tapering before your Gran Fondo is important. Trying to get in a last minute 100-mile ride to boost your endurance in the week prior to the event will not help. You'd be better off tapering to make sure that you are rested before a long challenging ride.
Make sure you are well rested before a Gran Fondo
How best to taper?
•Do your last endurance workout 4-8 days before your Gran Fondo.
•Avoid "big gear" workouts for 1-2 weeks before the event.
•Avoid exhaustive aerobic workouts for the three days prior to leaving for your Gran Fondo
•Intervals (LT) are OK in the last week, but should be avoided in final 2 or 3 days before you depart for the event
•Use an active recovery ride (very, very easy) in the days before, or simply rest if riding isn't an option
•Treat the first few kilometers of the Gran Fondo as a "warm-up" to get your legs accustomed to the effort
If you're looking to peak for your Gran Fondo event you'll want to reduce volume in the week before but maintain your intensity. High volume makes recovery more difficult, and lower volume allows the rest required for replacing glycogen stores, while giving you time to psych yourself up for the hard efforts ahead. As your schedule permits, you'll want to continue to ride, but keep in mind that you'll benefit most from decreasing the duration of your intervals while maintaining intensity.
Take the following hypothetical interval schedule, counting down to your event:
Day 6 — 5×3 minutes at or above LT;
Day 5 — 4×3 minutes at or above LT;
Day 4 — Ride easy;
Day 3 — 2×3 minutes at or above LT ;
Day 2 — Recovery Ride [Easy!];
Day 1 — travel/rest;
Day 0 Gran Fondo Event — Warm-up well before the ride or use the first few miles as a warm-up.
Climbing the Zoncolan the day before an event like a Gran Fondo is probably not a good idea.
Warning: Avoid the mistake of too many/too high intensity intervals in this taper period. Your legs should remember to work hard, but not be fatigued going in.
Recovery on the bike:
Proper gear selection helps recovery even while on the bike. If the event is long and hilly consider compact or even triple.
Don't go "gang-busters" from the start. Consider the Grand Tour riders. Each rider has a role. No one is on the front of the peloton all the time. There's a reason for this! Hold back a little (5 percent here, and 10 percent there) by choice, not just because your fatigue level demands it. Choose your battles, and aim to ride best on your preferred parts of the route. If you're one of the slower climbers in your group, don't tow everyone to the base of the climbs. If there are rollers or shorter climbs leading up to the big Cols, start each small climb in a gear you know you can ride in, and shift to a harder gear if you are feeling up to the task. Start the short climbs near the front, then drift back if necessary so that you won't have to chase on the descents, wasting energy before the big climbs. When you hit the big climbs, ride your ride — not someone else's.
Learn to ride in a group – riding on someone's wheel can save a lot of energy in the long run and help you to recover especially on the flatter parts of the course.
Food is an essential part of recovery, both post-ride and during the ride itself. This means you must eat (even when you don't really want to eat). However, it can be a mistake to stop too much – remember – your metabolism is running hot, and you're consuming calories almost as quickly as you're ingesting them, and standing around is just wasting precious energy, even if it's just for 5 or 10 minutes (four or five of these kinds of stops add an hour to your ride, and that hour can make a difference!). Consider, too, that each stop requires getting the blood and your muscles moving again. It's OK to plan for a longer stop somewhere in the ride, otherwise stop rarely and briefly, carrying some food with you to refuel as you go. It maybe advisable to have some support on a longer Gran Fondo so that you can eat something more substantial (e.g. a sandwich).
If the weather calls for a wind/rain-jacket or vest, carry it! You can then put on and take off as you see fit and the weather dictates (e.g. on cold descents). Remember long stops take energy that you will need for the next climb.
Riding in groups can help save energy in the long run
Long climbs can trump grade
In Italy, the Mortirollo is feared for its steep gradients, but the Stelvio is over 25 km long and sufficiently steep to tax your energy. The mountains in France are long and unrelenting – the Col du Galibier from the northern approach (including the Col du Télégraphe) is 34.8 km! And the actual climb to the summit (starting in Valloire) is 18 km with an average grade of about 7 percent, with a max 10.1 percent coming towards the top.
These kinds of climbs must be respected on a Gran Fondo as they can fatigue a rider as much or more than steep ones. Also wind can be a factor in the hills which can sap valuable energy.
To conserve energy it can be very helpful to work as a group up to and even throughout the climb, and, as before, pace yourself. Settle into a climbing rhythm that is comfortable for you. Focus on relaxing your upper body (loose grip on the bars, relaxed arms and shoulders) and putting all of your energy into your legs. Remember! You only get so many "matches", so you have to burn them wisely. On a long Gran Fondo, you want to start it with a maximum number of matches, and ride efficiently and smartly such that you still have a couple to spend on the last climb of the final day!
Climbs like the Stelvio are long – ride them wisely!
Follow these tips as your Gran Fondo approaches and ensure you enjoy the event once you are in the mountains!
About the Authors:
Chris Jones:Kristi Eastin: Kristi was a professional mountain bike and road racer from 1995-2000. Having won nearly all of NorCal's challenging road races over her career, Kristi knows how to train for going up hills. She has extensive coaching experience ranging from elite racers to beginners.
Curtis Eastin: Curtis raced as a Category 1 during the early/mid-1980s through the early 90s before quitting cycling because of an injury and starting college. Never too far from cycling, he now coaches riders and races with Sierra Pacific Racing Team, in Northern California.
Both Kristi and Curtis are expert ride leaders with Thomson Bike Tours, which leads performance bike tours to the Alps, Pyrenees and Dolomites. Thomson Bike Tours assisted in the preparation of this series.