Zwift set to roll out new Glasgow maps and fresh features in 2023
Scottish city latest to get the e-makeover ahead of hosting the multi-discipline UCI world championships next summer.
Heading out the door? Read this article on the new Outside+ app available now on iOS devices for members! Download the app.
Zwift is set to see a swathe of new maps and features in 2023.
It was confirmed Friday that the online platform will launch a new Glasgow-inspired world early next year ahead of the UCI Esports World Championships and the new multi-discipine physical "mega world championships" hosted by the city in the summer.
New personalized leaderboards and improved HoloReplay updates will be launched early 2023. A new "For You" home screen carousel also rolls out this month.
New Glasgow world in the works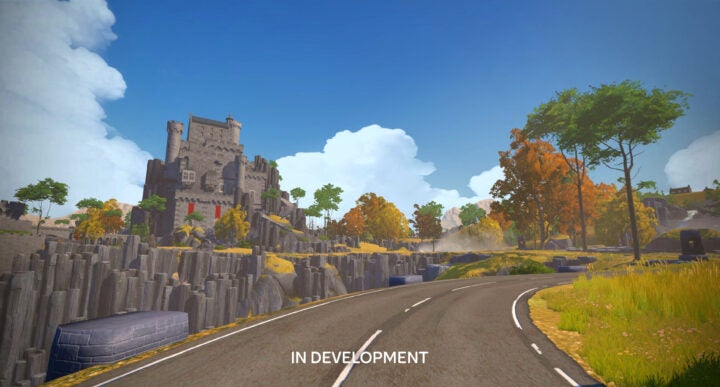 Like all of Zwift's real-world-inspired virtual environments, the forthcoming Glasgow world will replicate the features of the historic Scottish city and its surrounding countryside.
However, unlike maps such as London, Richmond, and Innsbruck, Zwift states that the new Scottish virtual world will be designed to optimize all racing on Zwift.
Also read: UCI confirms format changes to Esport worlds for 2023
The new environment will support the "Punch", "Climb" and "Podium" formats that will be used for February's 2023 Esports worlds, and include new features such as a loopable hill and a dedicated time trial course.
The new Glasgow world will first be available to ride on stage eight of the Tour de Zwift before becoming freely available for Zwifting in March.
Further details of the Glasgow maps will be made available in early 2023.
Other new features for 2023
HoloReplay Updates
Introduced this fall, the HoloReplay feature where riders can race against ghost data of their own previous attempts has quickly become popular. Now Zwift is expanding it to entire routes in addition to segments.
Like before, users have the option to race their 90-day PR, last effort, or both simultaneously.
It can be enabled during Pacer Group rides and free rides but not during group workouts or activities with rubberbanding enabled.
It will launch early 2023.
Personalized leaderboards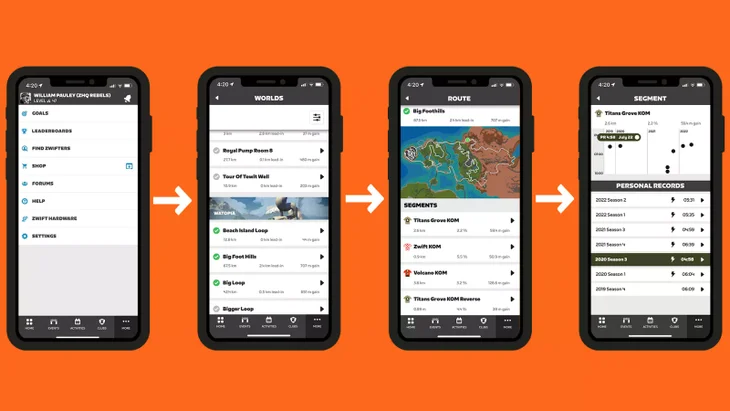 Riders can now analyze their times on Zwift segments with personalized leaderboards through the Zwift app. Similar to Strava leaderboards for real life riding, the feature lets riders compare their times across their lifetime on Zwift.
This feature will be available in February.
Personalized ride and work suggestions with "For You"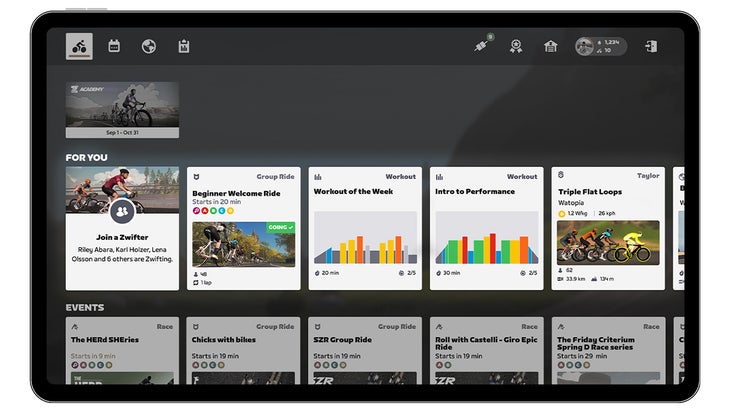 Similar to recommended suggestions that now occupy every subscription service like Netflix, Zwift is unveiling its own personalized suggestions with "For You."
It will place users' most frequently used rides and workouts front and center for easy access, and going forward will be able to recommend workouts based on recent rides, events, and Pacer Groups rides.
It will begin to hit the Zwift home screen this month.
Discord integration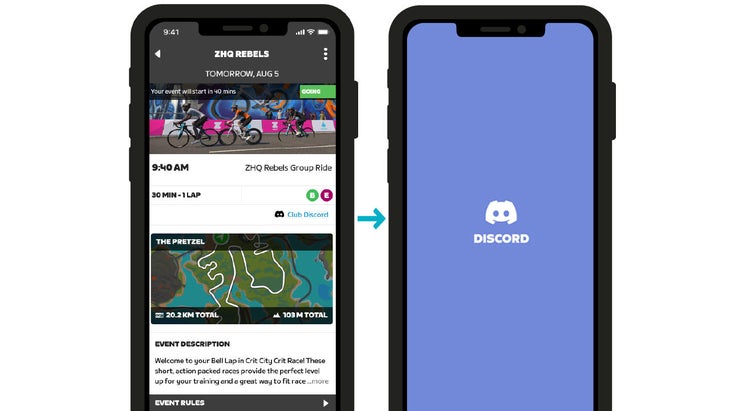 Chatting with friends and teammates in Zwift, whether friendly group ride banter or heated tactical race conversations, is about to get simpler with Discord integration.
Available now, Zwift has added a way for clubs to integrate a Discord link into their profile in the Zwift Companion App.
More sub-30 minute workouts
Also available now, Zwift has added 10 new sub-30 minute workouts, doubling the number available.
Join a Zwifter
Join a Zwifter  is back, letting you ride or run with people you follow on Zwift with the click of a button on the home screen.
The latest version is refined so that you can see the average speed and elapsed workout time of the person you're potentially joining, letting you gauge whether or not it's a good time to hop on with them.
Join a Zwifter is available now.